---
Employee appreciation is what great employers do to celebrate the value of their employees. It doesn't focus on performance; it shouts out employees' worth as people and treasured team members. Here's how to make your employees feel appreciated.
What is employee appreciation?
Employee appreciation is the way employers recognize and acknowledge the intrinsic value of their employees. Rather than focusing on performance, employee appreciation celebrates team members as people first, and workers second.
Employee appreciation vs employee recognition
The words 'employee appreciation' and 'employee recognition' are often used — wrongly — to mean the same thing: rewarding employees for good work.
But there are significant differences between the two terms, and it's important that business leaders do both for the success of the company, the employees and the customers.
Here's a handy comparison table:
Employee appreciation
Employee recognition
Appreciation is about who your
employees are
Recognition is about what your
employees do
Gives positive feedback based on effort and behaviors
Gives positive feedback based on results
or performance
Acknowledges the challenges of a job and views failure as part of the learning process
Largely ignores failure and challenge
Rewards the intangible state of
'being human'
Rewards tangible business outcomes
Is 'in the moment', encouraging employees to be their best, authentic selves all the time. This motivates their current and future work
Is backward-looking, focusing on what people have done previously. There may be a tendency to 'rest upon one's laurels' after receiving recognition, rather than moving on to the next achievement
Is based on who the employee is, and accepting them for who they
are, unconditionally.
Is performance based, so is conditional upon employees delivering their targets
Can be given by anyone, to anyone
Awarded from the top: it's generally business leaders who decide who receives recognition and who doesn't
Appreciation is unlimited: everyone, from the janitor to the CEO can get a 'good job!' for their contributions
The rewards are limited; not everyone can receive an award for their efforts.
Because everyone can be appreciated, there's no missing out, no disappointment, and motivation remains constant
Missing out on employee recognition awards can be disappointing and demotivating
Employee appreciation benefits are all about belonging, connection and team building, which are top drivers of
employee engagement
Employee recognition benefits are often monetary or material, which, while 'nice to have' are less motivating than once
was thought
Free eBook: 2024 employee experience trends report
What is the importance of employee appreciation?
Organizations with a solid employee appreciation program can expect more engaged employees, better employee morale, improved customer service and lower employee attrition. In fact, organizations that appreciate and reward employees well can even expect 50% higher productivity and as much as a 20% increase in business outcomes.
More innovation
Where there's success, there's usually a substantial amount of failure behind it — the team that doesn't make mistakes doesn't make anything, after all. Companies that only recognize success and positive outcomes miss out on the opportunities for engaging with the unpalatable challenges of a project, and on making a real human connection by appreciating team members who worked so hard but didn't quite make it.
In the words of Thomas Edison, who probably wouldn't have received an 'Employee of the Month' award: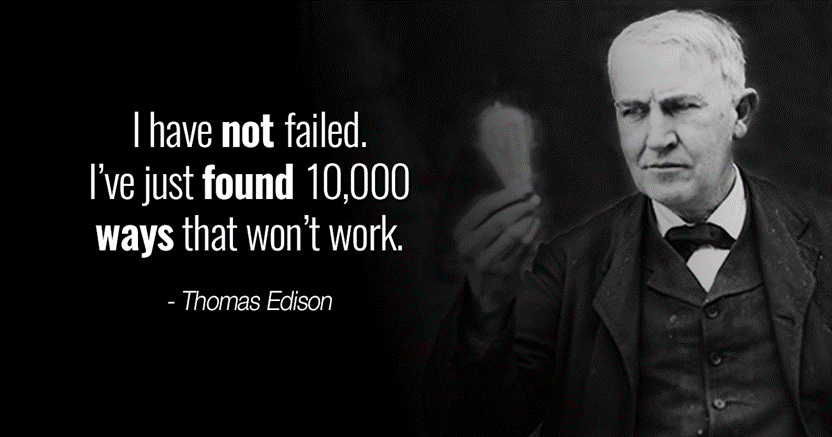 Image credit: https://www.linkedin.com/pulse/100001-failure-to-success-ratio-matthew-slyman/
Conversely, companies that recognize employees for their efforts and appreciate them have a motivated workforce that will pick themselves up from failure, learn from it, exploit unexpected discoveries that come from it, and innovate once more.
More productivity
Mike Robbins, in his Ted Talk, The Power of Appreciation states research that finds:
23% of people who feel recognized are more effective and productive
BUT
43% of people who feel appreciated are more effective and productive
There's nothing quite so motivating as giving your all to a task, and having that effort appreciated by others. Knowing you're doing work that is valued and appreciated by others naturally makes you want to contribute more.
More retention
One study found that the vast majority of people who changed jobs did so because they had experienced either a lack of respect or a lack of autonomy. A bit of appreciation can go a long way to prevent or even reverse those feelings in your valued team members.
How to show employee appreciation in meaningful ways
1. Create a company culture of belonging
Employee appreciation is not a one-off event. It's company culture. And when your company culture is one of belonging, employee appreciation comes as standard.
One study found that workplace belonging is the top employee experience driver linked to engagement and employee well-being. Factors that give employees a sense of belonging include:
Open and honest communication
Feeling like a valued team member
Feeling supported in adapting to organizational change
The perception that they can be themselves at work
The belief that their company is one where everyone can succeed to their full potential, no matter who they are
2. Listen to your employees
Listening to employees can take many forms, from switching off your laptop and phone and having a one-to-one conversation with each team member, to sending out surveys to find out what they think of anything and everything.
Listening to your people — whether they are remote employees or onsite workers — and hearing what a great job they are doing, is the first step to giving your employees appreciation.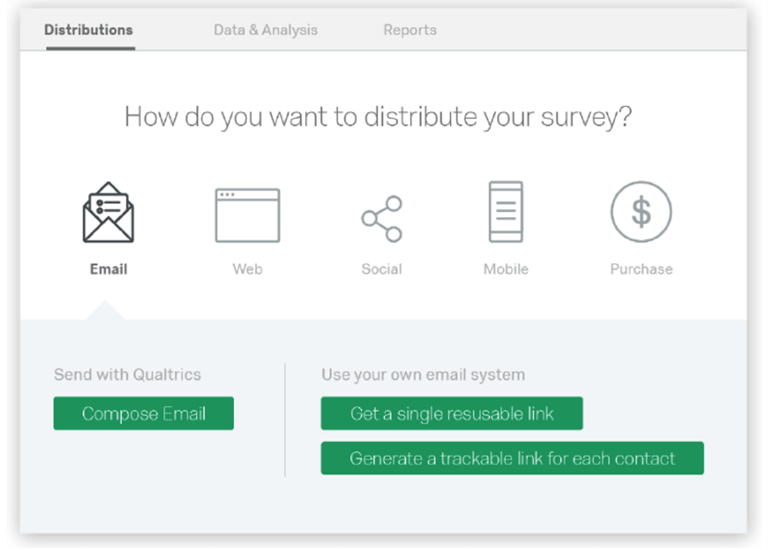 The great thing with surveys is you can tailor the questions to discover exactly what you need to know. And with the data, you can track employee appreciation measurements. Then act on the findings to give great big appreciative rewards.
3. Make all employees feel appreciated – especially those that feel overlooked
To create an effective employee recognition program so all employees feel valued, you need to think about all your staff members in creative ways and ask some probing questions:
Is there a particular department/employee that/who is doing a thankless but essential task and is traditionally overlooked?
Has someone gone above and beyond their remit to deliver?
Who is the most innovative?
Is someone modeling good practice or behavior that you want all your employees to do?
Who has helped your company achieve its goals?
Who is demonstrating special, positive traits that make you proud of them?
Which employees bring you solutions, not problems?
Which people simply make your life easier?
How to make employees feel appreciated
Celebrate Employee Appreciation Day
Yes, it's a thing. Employee Appreciation Day falls on the first Friday of March each year, and is the day, all around the world, when employers celebrate every employee's contribution, dedication and efforts.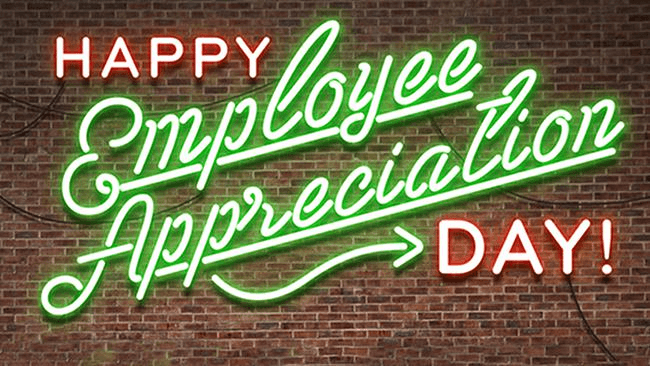 Image credit: https://www.forbes.com/sites/davidsturt/2016/02/29/4-commonly-asked-questions-about-national-employee-appreciation-day/
Employee appreciation day ideas
Make your employees feel cherished by organizing tangible rewards on Employee Appreciation Day: events or days out to celebrate their achievements.
Some employee appreciation ideas for the entire team, including remote employees, include:
Experiences: such as escape rooms, theme park trips, cookery lessons with a celebrity chef, dining out at a high-end restaurant. Experiences are also great for team building
Food: Employees love free food! Pizza lunch in the break room, free food, food trucks, coffee shop gatherings,
Pampering: spa days, manicures, pedicures, massages, mindfulness coaching
Charity donations: to individuals' or teams' favorite charities
Office fun: a party, an afternoon of games, a photo booth, company swag, comedy or talent shows, bring your pet to work
Volunteer pass: The day off to volunteer at a favorite community project or go on a field trip
Shoutouts: throughout the year, not just Employee Appreciation Day: appreciation at regular town hall meetings, at events to mark milestones such as product launches, hitting sales targets, winning major clients
Brilliant as it is to celebrate Employee Appreciation Day once a year, we think employees should be appreciated every day of the year. Don't forget to celebrate the meaningful moments: work anniversaries, birthday parties, and non-work achievements such as engagements, weddings and babies.
Make employee appreciation part of your employee experience with Qualtrics
Making sure your employees feel appreciated naturally helps to improve engagement — but engagement is just one part of a much larger puzzle: experience.
Experience represents a holistic view of an employee's day-to-day work reality, and encompasses a variety of factors that include (and contribute to) engagement and appreciation, such as:
With all of this in mind, it's important that you go beyond surveys to measure not just appreciation and engagement, but the overall employee experience.
And you can do it with Qualtrics EX25
When you use Qualtrics EX 25, not only do you get a whole raft of survey types to help improve the employee experience throughout your entire company, including:
But more importantly, you have an employee experience platform that can uncover what matters most to your people and help you chart the most effective path forward.
Qualtrics EX25 is based on a series of new KPIs that simplify the engagement metric and adds new measurements for things like inclusion and well-being. Also, thanks to the help of our XM specialists and organizational psychologists, we've identified the 25 most impactful drivers of these KPIs, which include trust, safety, respect, work-life balance and more.
With EX25, you can more holistically understand employee experience and where to focus to drive impact, all without adding complexity to your employee listening program.
But there's more — EX25 is just ONE part of the whole Employee Experience Platform: EmployeeXM™.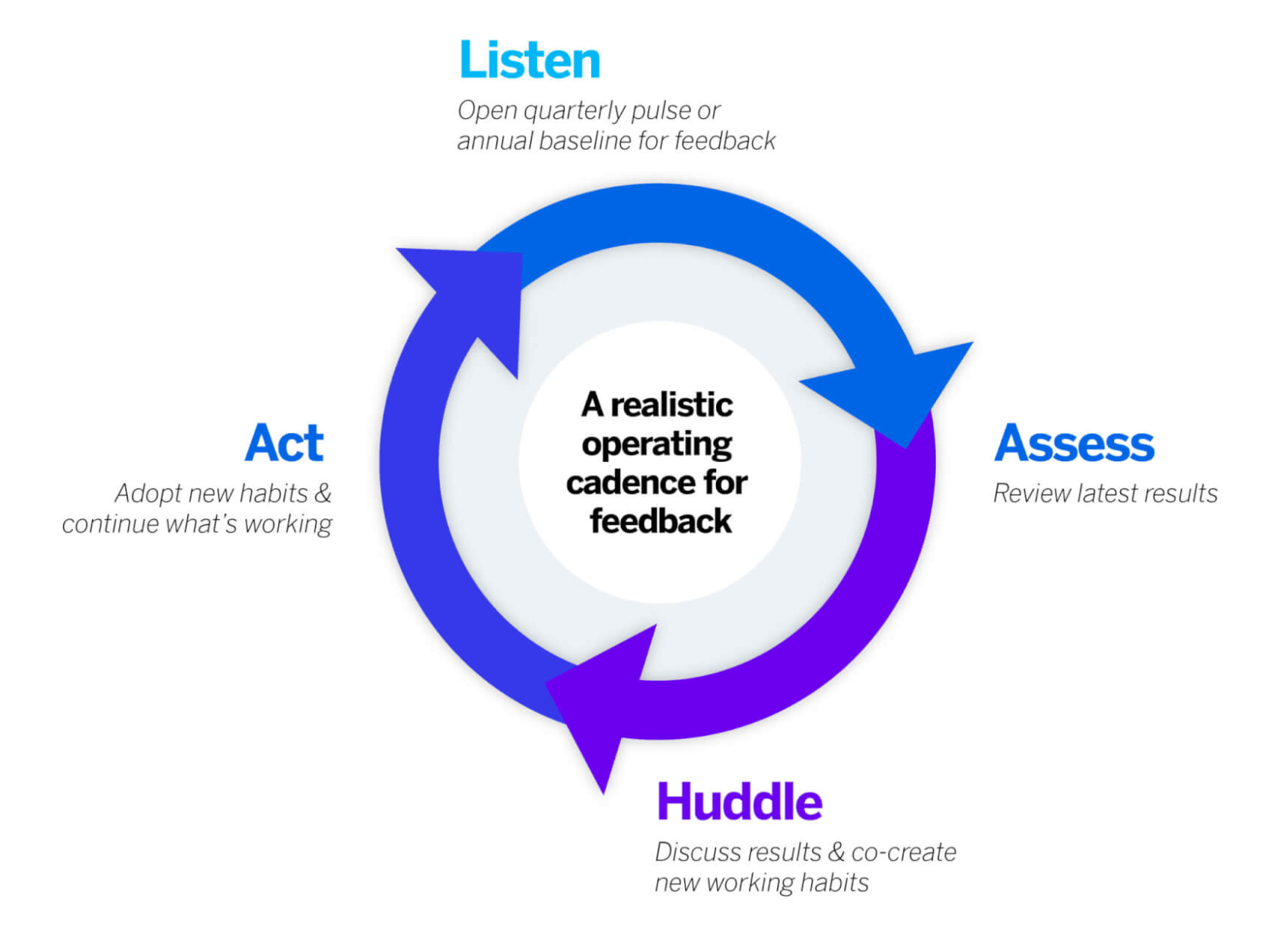 Using the Qualtrics Employee Experience platform (EmployeeXM), everyone from new employees and shop floor workers to managers and the senior vice president can ensure their voice is heard. It's the ultimate listening tool for human resources to gather continuous feedback from every employee to take the right actions to improve engagement, appreciation, talent planning, productivity and innovation.
From the perspective of employee appreciation, it empowers managers to implement changes and strategies that keep great employees front-of-mind and appreciated.
They can use AI-powered tools to automatically model the employee experience — e.g., how employees feel about communication, leadership, appreciation, recognition, satisfaction — and then surface key areas to focus on.
Then, they can use guided action planning tools and automated workflows to go from just measuring the experience to implementing meaningful changes.
Your best employees are your most important asset. How they feel about your business has a measurable impact. Making sure you recognize and appreciate your employees in the right way not only helps with employee retention but also with engagement and productivity – and ultimately, company success and profit.