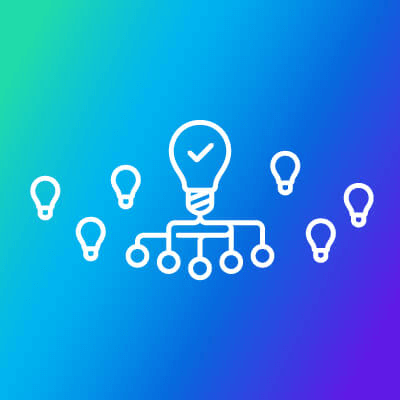 XM Solution Guided Program
Idea Screening
The Idea Screening solution helps you to understand which product or service ideas have the most potential. It is ideal for early-stage innovation efforts, to understand which product ideas have the most potential before investing further in their development.
Core Experience
Product Experience
COST
Included with License
Methodology
Sequential Monadic, MaxDiff
Idea screening allows you to understand which new product or service ideas are the most promising before requiring additional R&D investment. Capture initial reactions, favorite ideas, and get a stack-ranked list of ideas from best to worst.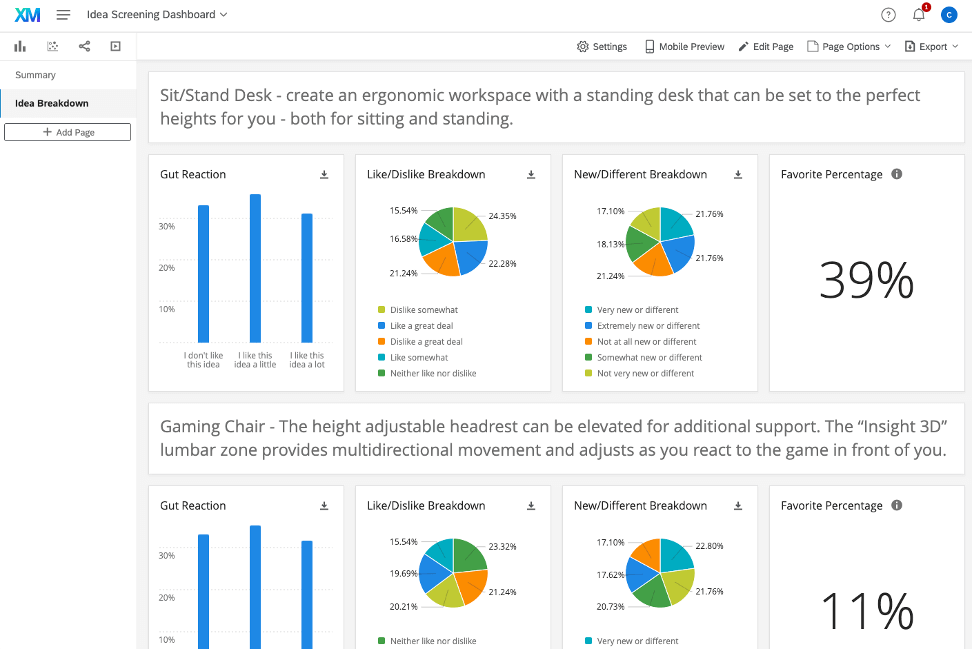 Outcomes Delivered
Measure the initial reaction of new ideas
Assess the likability and perception of new/ different ideas
Know where to invest your resources for early-stage innovation efforts
Category Tags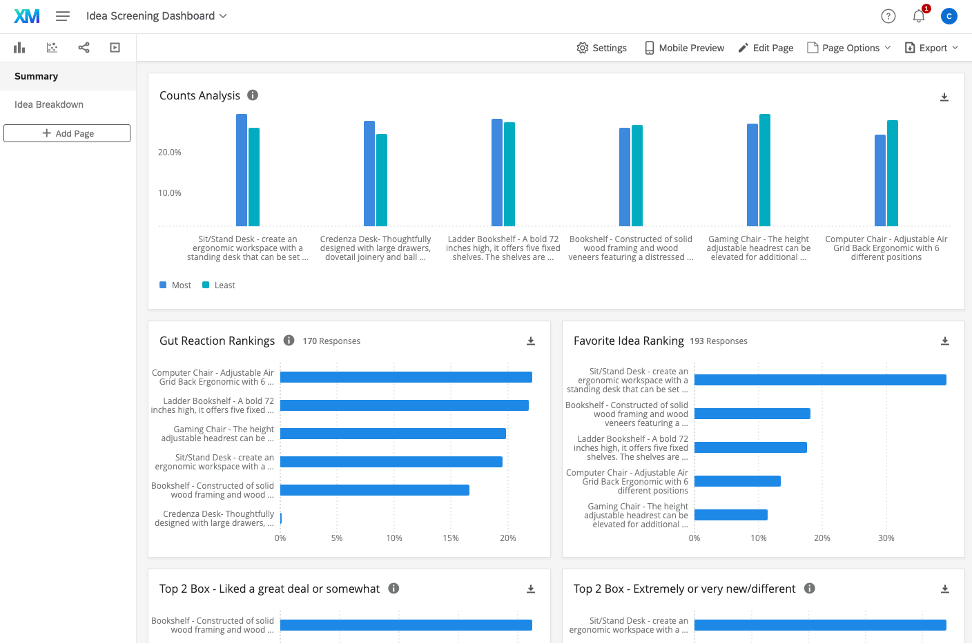 Know which ideas to invest in
Take the guesswork out of the early stages of product development by screening your product and service ideas. Idea screening allows you to see a stack-ranked list of ideas based on interest.
Dive deeper into customer preferences
Understand initial reactions, uniqueness, and overall likability for each idea, to help you determine which R&D investments will have the greatest impact.
What You Get
Expert-built Surveys
An expert-built survey template preloaded with the right questions to help you save time and get results faster.
Ph.D. designed methodology
Prebuilt logic and survey structure
Automated workflow
Response Recommendations
A recommended number of respondents to maximize confidence in your data, specific to your project design. For idea screening, the number of respondents is typically based on the approach and number of ideas.
We make it easy to get responses:
Upload your own contacts
Purchase respondents directly in Qualtrics
Pre-configured Dashboard
Get instant analysis of your data. Pre-configured dashboards help you spend less time analyzing data, and more time delivering results.
Instant analysis of your data
Easy to understand results with filters for more in-depth analysis
Expert designed charts and graphs
Dashboard format for easy sharing
Additional Resources
Solution Details
Required License: DesignXM
Languages
English
Category Tags
Not a Qualtrics XM Customer?
Qualtrics Experience Management Platform™ is used by the world's most iconic brands to
optimize the four core experiences of business.