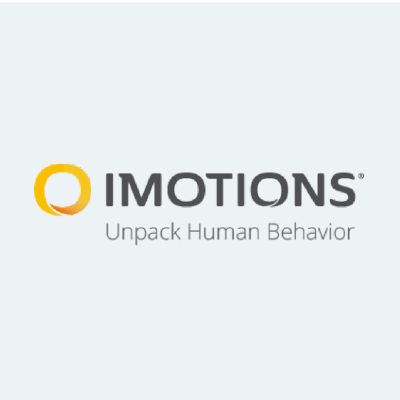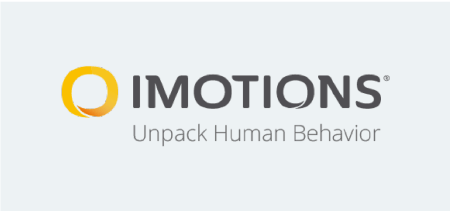 Integration
iMotions
Add unbiased emotional responses with iMotions to your Qualtrics data.
Core Experience
Integrations
The iMotions and Qualtrics integration combines sophisticated methodologies with measurements from biosensors, such as eye-tracking, facial expression analysis, and GSR, in an easy-to-use solution.
Use the combination of advanced technology with Qualtrics to provide a complete understanding of human thoughts, feelings and actions.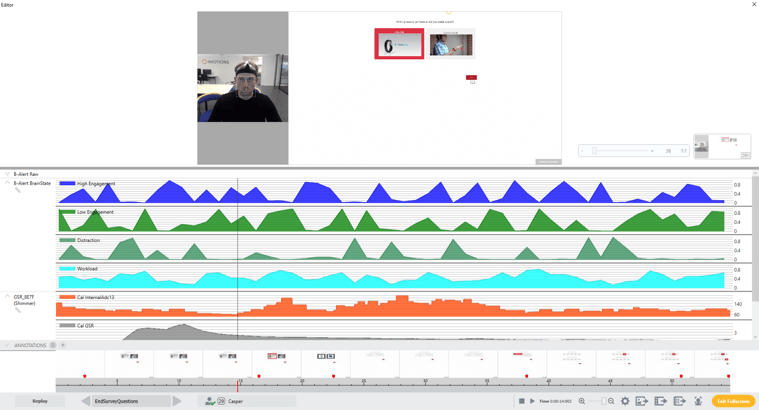 Outcomes Delivered
A single platform for collecting conscious and non-conscious responses
Intuitive and easy-to-use software
Gain deeper, unbiased insights into human behavior
Category Tags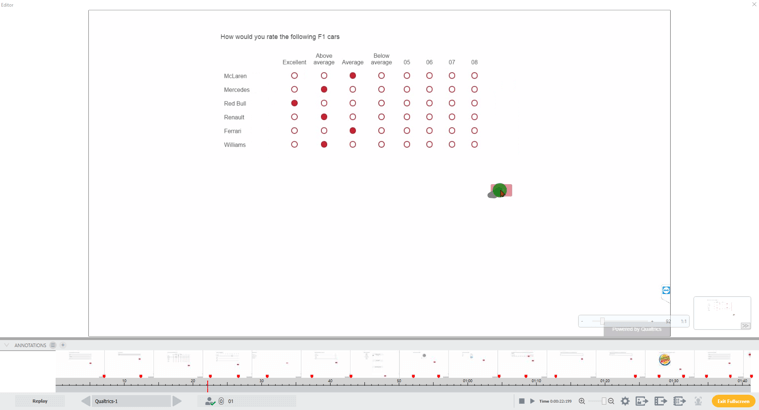 Take your insights to new heights
Humans are emotional beings, driven by unconscious reactions that determine how we think, feel and act. Traditional survey methods provide little insight into the actual emotions behind our reactions. Biosensor measurements help bridge this gap.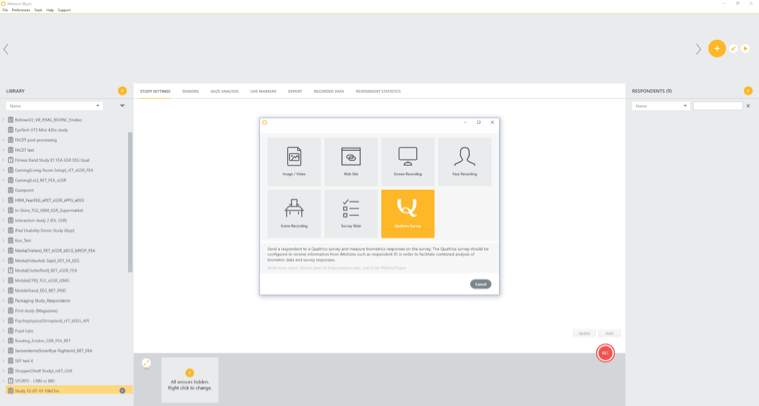 Understand more with iMotions and Qualtrics
The iMotions platform integrates best-in-class eye tracking, facial expression analysis, EEG, GSR and more with Qualtrics to provide a complete view of an individuals reactions and behavior.
Solution Details
Required License: Qualtrics Developer Tool / API license
If you're an existing Qualtrics customer, contact your Account Executive. If you do not know your Account Executive, please request a demo above.
Already have the integration and looking for help? Then visit iMotions' support at https://help.imotions.com/hc/en-us. iMotions is responsible for support of the integration with Qualtrics.
Languages
English
Category Tags
Not a Qualtrics XM Customer?
Qualtrics Experience Management Platform™ is used by the world's most iconic brands to
optimize the four core experiences of business.