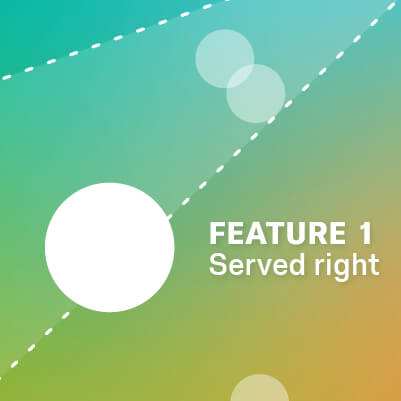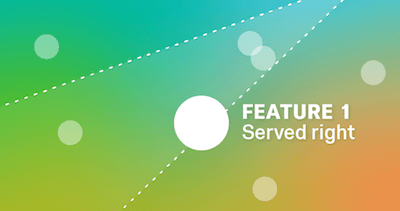 XM Solution Automated Project
Needs-based Analysis
Quickly and easily identify the features of your product that need attention to help improve satisfaction and sales by measuring the relationship between features and product performance.
Core Experience
Product Experience
COST
Paid
Free Trial Available
Methodology
Needs Based Analysis
Understand how each of your product features is performing and how important they are to your customers. Needs-based Analysis assesses current satisfaction and importance of various product feature so you can focus on the most important features to your customers. It allows you to spot product gaps and identify the features that customers value that you're not performing well on so you can focus your investment on the improvements that will have the biggest impact.
Needs-based Analysis is particularly useful when:
You have an existing product you want to assess
You want to understand how satisfied users are with current features and where gaps exist
You need to prioritize feature development and investment
Outcomes Delivered
Match your product to the most urgent needs of buyers
Identify product gaps
Prioritize your product development resources
Category Tags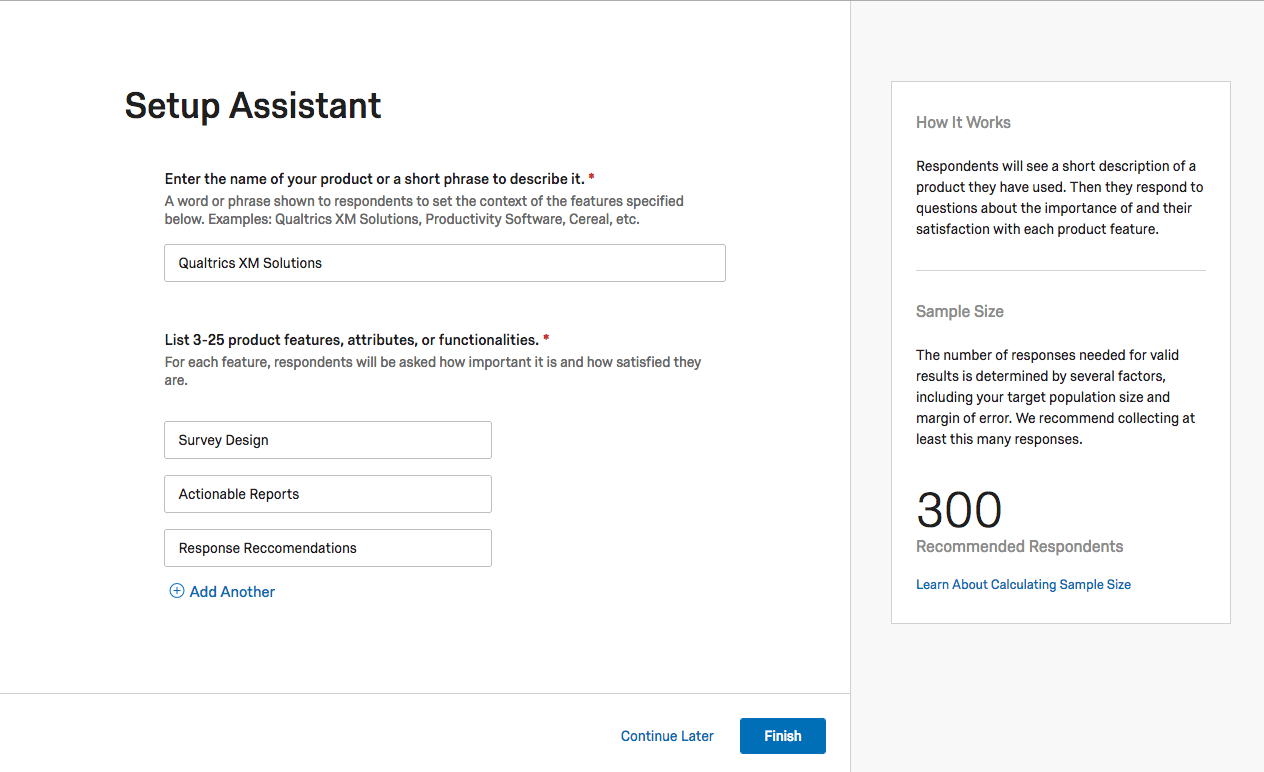 Close product gaps
Know exactly which features are important, but you're not performing well on. Use this analysis to prioritize your product
What You Get
Expert-built Surveys
An expert-built needs based survey template preloaded with the right questions to help you save time and get results faster.
Ph.D. designed methodology
Prebuilt logic and survey structure
Automated workflow
Response Recommendations
A recommended number of respondents to maximize confidence in your data, specific to your project design. For example, a typical study would require a respondent sample size of 300 completes for optimal analysis.
We make it easy to get responses:
Upload your own contacts
Purchase respondents directly in Qualtrics
Prebuilt Reports
Get instant analysis of your data. Pre-built reports help you spend less time analyzing data, and more time delivering results.
Instant analysis of your data
Easy to understand results
Expert designed charts and graphs
PDF format for easy sharing
Solution Details
Required License: Research Core 5
Free XM Solution Trial Available
Languages
English
Category Tags
Not a Qualtrics XM Customer?
Qualtrics Experience Management Platform™ is used by the world's most iconic brands to
optimize the four core experiences of business.