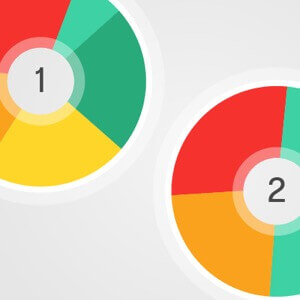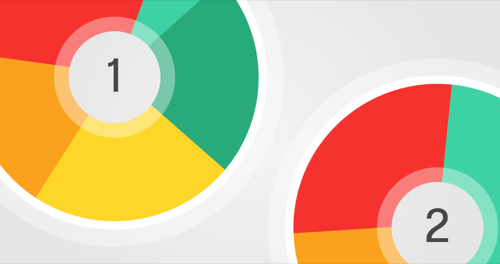 XM Solution Automated Project
Product Naming
Identify the best name for your new product by discovering how different options connect with your target customers.
Core Experience
Product Experience
COST
Included with License
Test your product name ideas with potential customers and understand how they affect perception and likelihood to purchase before launching a new product. Our Product Naming program helps you name your products with confidence by measuring how strongly consumers associate potential names with four key attributes: appeal, trustworthiness, creativity, and relevance.
Product Naming is particularly useful when:
Launching a new product
Renaming an existing product
Choosing from a shortlist of potential names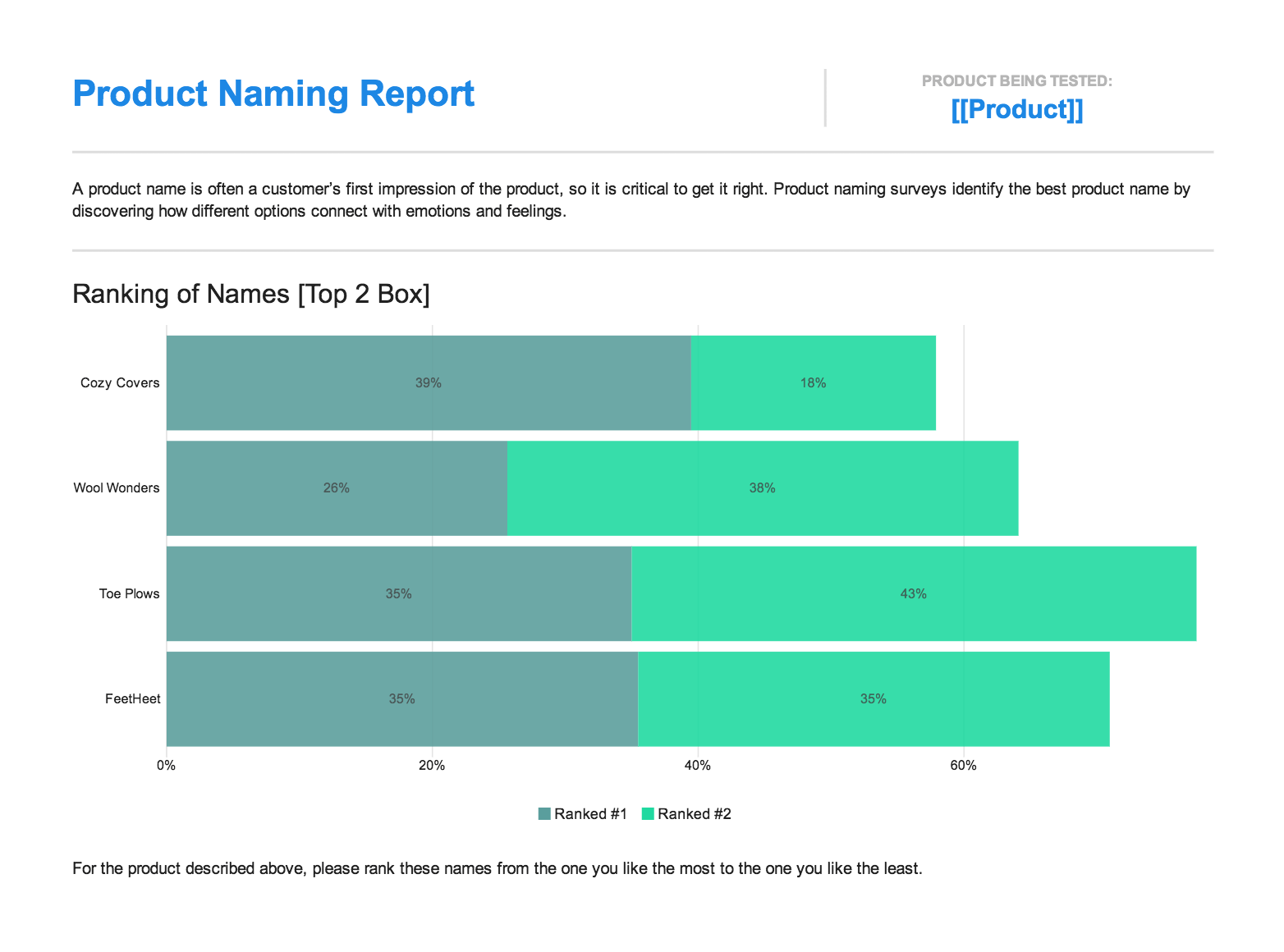 Outcomes Delivered
Confidence that your product name resonates with customers
Identify which names have positive value associations
Understand whether your name accurately describes the product
Category Tags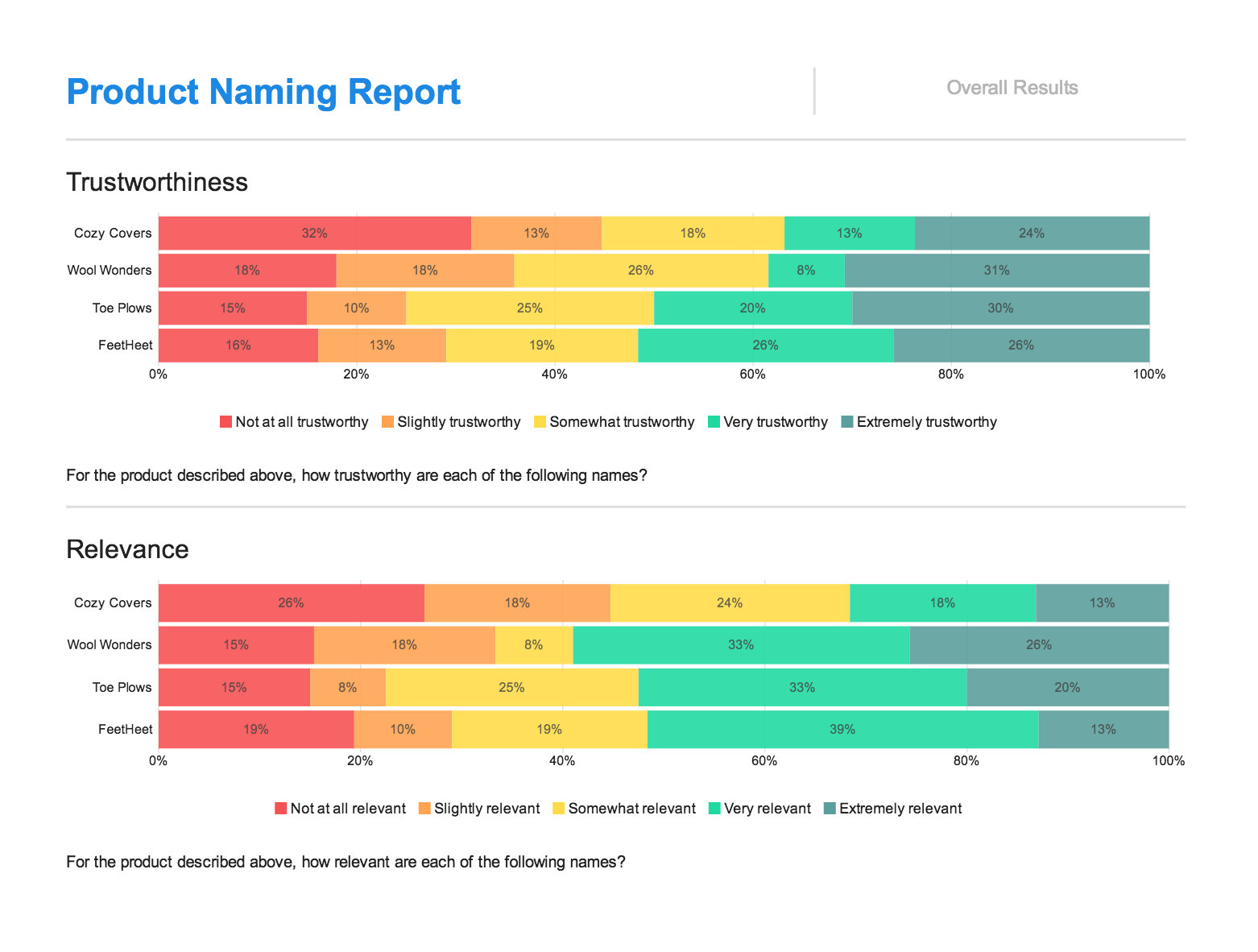 Product naming allows you to capture valuable insights including:
Ranked list of preference – a ranked list of product names shows you which names consumers preferred based on your product description.
Ratings for key product attributes – see how different names affect consumer perceptions of appeal, trustworthiness, relevance and creativity.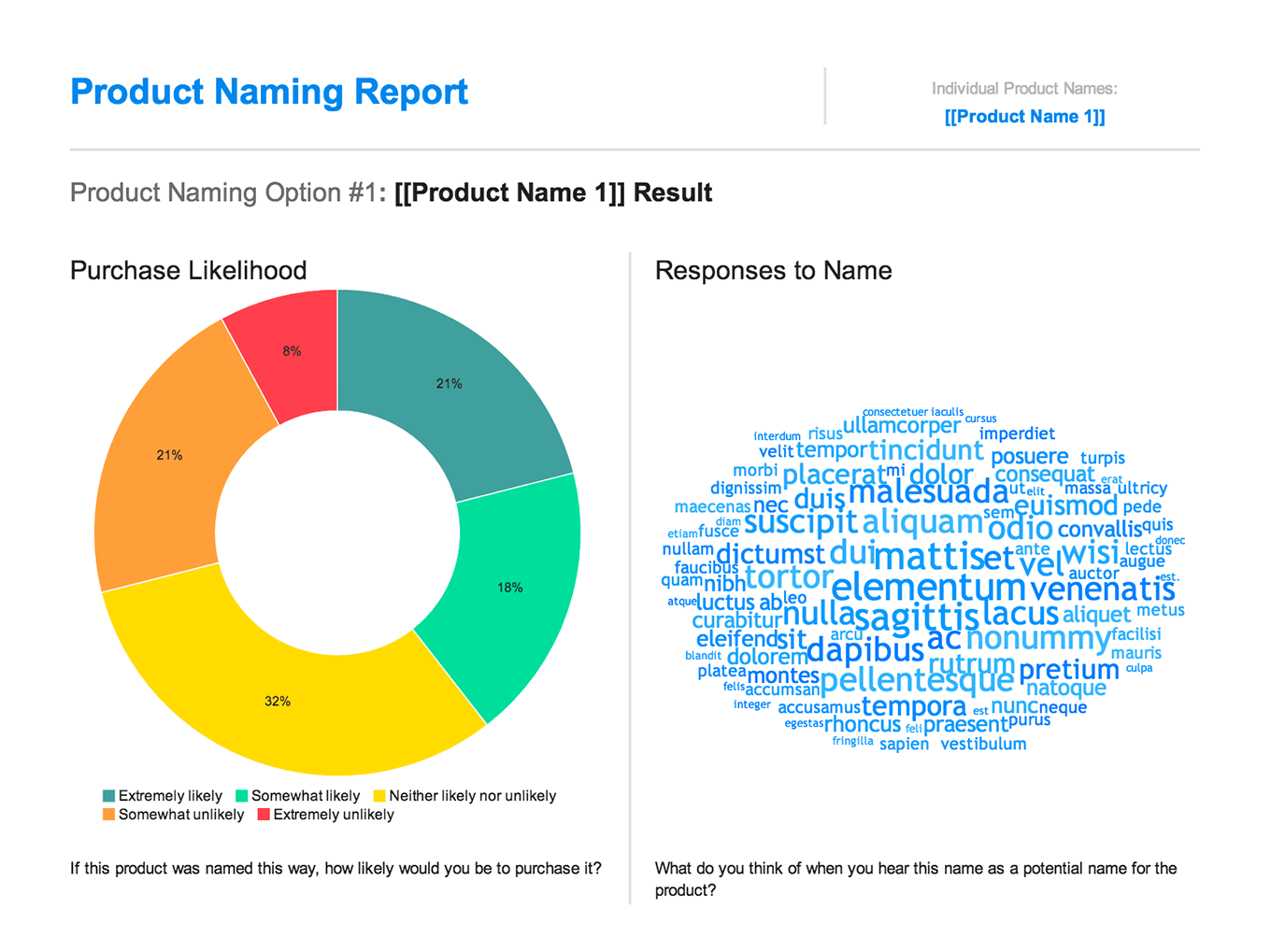 Likelihood to purchase – respondents rate their likelihood to purchase the product if it were presented with each of the naming options you provide
What comes to mind – respondents provide you with open-ended responses for what each of the names elicits, providing you with context around why certain names work, and others don't. This is invaluable feedback, especially if none of the names tested are a clear winner.
What You Get
Expert-built Surveys
An expert-built product naming survey template preloaded with the right questions to help you save time and get results faster.
Ph.D. designed methodology
Prebuilt logic and survey structure
Automated workflow
Response Recommendations
A recommended number of respondents to maximize confidence in your data, specific to your project design. For example, a typical study would require a respondent sample size of 300 completes for optimal analysis.
We make it easy to get responses:
Upload your own contacts
Purchase respondents directly in Qualtrics
Prebuilt Reports
Get instant analysis of your data. Pre-built reports help you spend less time analyzing data, and more time delivering results.
Instant analysis of your data
Easy to understand results
Expert designed charts and graphs
PDF format for easy sharing
Additional Product Naming Resources
Solution Details
Required License: Research Core 3
Languages
English
Category Tags
Not a Qualtrics XM Customer?
Qualtrics Experience Management Platform™ is used by the world's most iconic brands to
optimize the four core experiences of business.