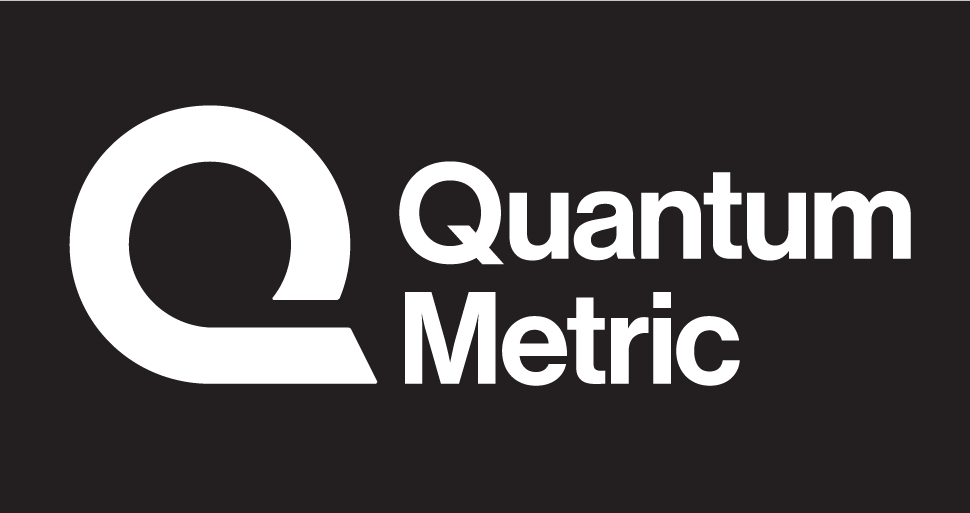 Integration
Quantum Metric
Get clearer insights from your customer feedback and quantify total impact in one click with the Quantum Metric integration.
Core Experience
Customer Experience
Created By
Quantum Metric
Deliver Great Experiences at Scale
Brands become leaders by quickly understanding and adapting to their customers' needs. Now you can visualize insights from your Voice of Customer data all from one place with Quantum Metric Embedded Replay for Qualtrics. Qualtrics helps you collect and understand customer feedback. Quantum Metric adds visual evidence directly into the Qualtrics platform for every piece of customer feedback. From one dashboard, easily share replays with your digital teams to reproduce, resolve and improve digital experiences, and — with one click — prioritize based on the impact to your business.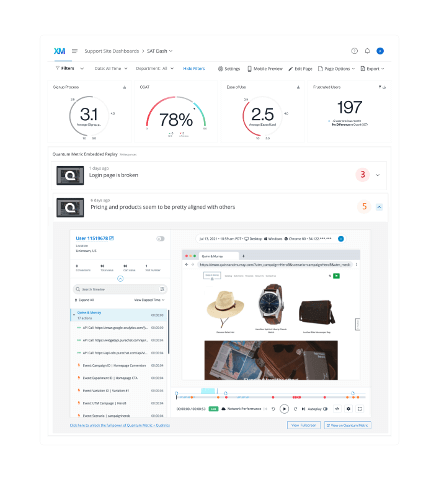 Outcomes Delivered
360 Degree Customer Visibility – Increase customer empathy by understanding exactly what customers experienced.
One Dashboard for your CX Teams – Watch a customer's digital experience without ever leaving the Qualtrics platform.
Transform Feedback into Action – Improve speed to resolution by seeing the context behind feedback and decide on the right next steps.
Every Experience Captured – Capture 100% of sessions, allowing you to quantify any behavior from an individual feedback respondent.
Category Tags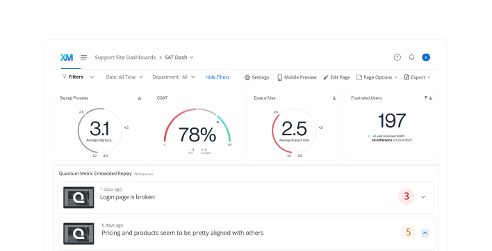 Enrich Qualtrics data for deeper insights
Context into your customer experience has never been easier. Quantum Metric allows you to pass behavioral, technical, and business metrics into Qualtrics XM Platform for deeper analysis. Everything from rage clicks and frustration metrics to Javascript and page load errors is easily fed into your user profiles in XiD for segmentation in Qualtrics.
Understand the underlying meaning behind feedback
Pinpointing where the experience breaks is often a guessing game. With Qualtrics and Quantum Metric, eliminate the guesswork by collecting and understanding customer feedback, while viewing session replay directly within the Qualtrics dashboard to take action in real-time.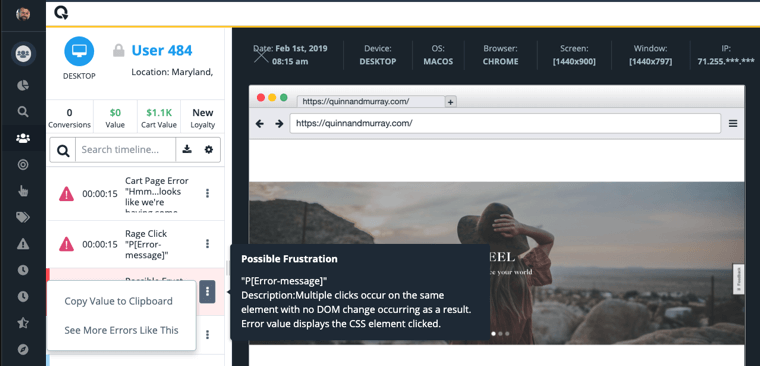 Lookalike modeling takes the guesswork out of quantification
One of the biggest challenges with feedback is understanding whether individual responses are part of a trend or are isolated incidents. Quantum Metric's out-of-the-box "see more like this" capability allows you to quantify any behavior witnessed in a recording to understand its prevalence and impact on business objectives like conversion and AOV.
Integration Instructions: Documentation can be found here (login required), please contact your Quantum Metric Customer Success Engineer if you have any questions
Additional Resources
Solution Details
Required license: Included with Customer XM for Digital license. Also available for purchase for customers with the Website and App Feedback add-on.
If you're an existing Qualtrics customer, contact your Account Executive. If you do not know your Account Executive, please request a demo above.
Already have the integration and looking for help? Reach out to your Quantum Metric Account Manager or reach out to Quantum Metric support: support@quantummetric.com.
Languages
English
Category Tags
Not a Qualtrics XM Customer?
Qualtrics Experience Management Platform™ is used by the world's most iconic brands to
optimize the four core experiences of business.