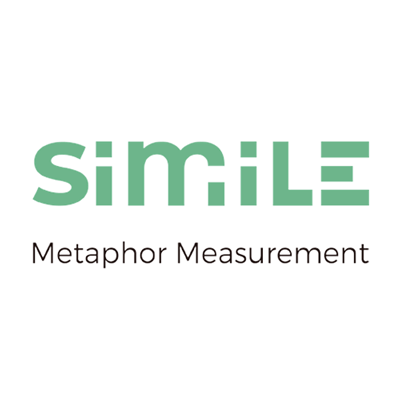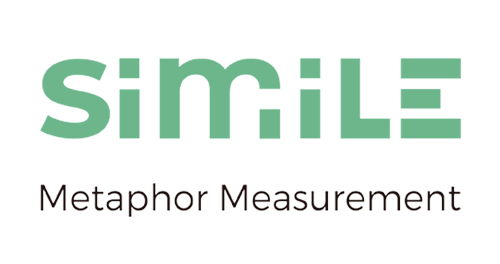 XM Solution Guided Program
Simile
Reveal the unconscious factors that drive consumer behavior and brand/category perceptions with Simile, the first unconscious tool on Qualtrics for strategic metaphor measurement.
Core Experience
Brand Experience
Created By
Project Simile
Decoding what actually drives consumer behavior is a challenge. Metaphors help us crack the code of the unconscious mind by revealing consumers' deepest thoughts, feelings and desires. Simile leverages the power of metaphor to uncover rich, actionable insights that illuminate the unconscious mind – which drives 95% of behaviors, beliefs and decisions.
Traditional quantitative methods typically fail to capture the depths of unconscious thought, resulting in data that seems useful but doesn't actually work. So we created Simile, an unconscious tool for strategic metaphor measurement that can be used on its own, or integrated with existing studies and surveys. Combining the cutting-edge System 1 analytics with over two decades of psychological research, Simile blends the scalability and precision of quant and the revelatory power of Deep Metaphors™ to deliver insights that are strategic and inspiring.
Simile studies are the deepest way to understand your customers through metaphors. Example use cases include:
Illuminating different segment and audience attitudes
Researching communications, advertising and claims
Bringing innovation, product and packaging benefits to life
Integration into brand trackers and quantitative methods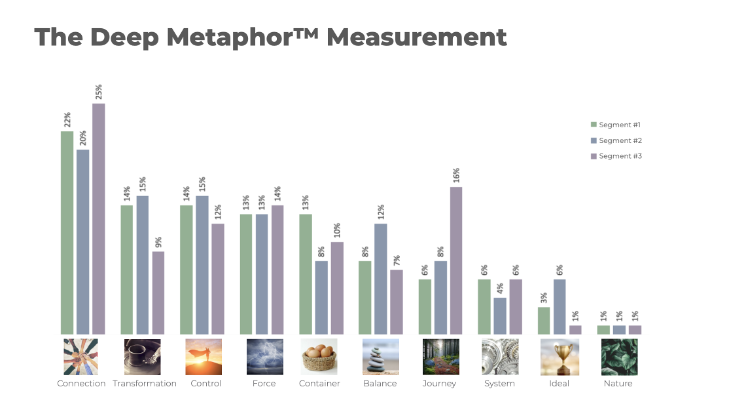 Outcomes Delivered
Deep Metaphor Measurement: The unconscious human truths that drive behavior
Image Analytics: The specific visual cues and mood boards to activate the unconscious mind insights
Text Analytics: The specific language cues and consumer dictionaries to activate the unconscious mind insights
Category Tags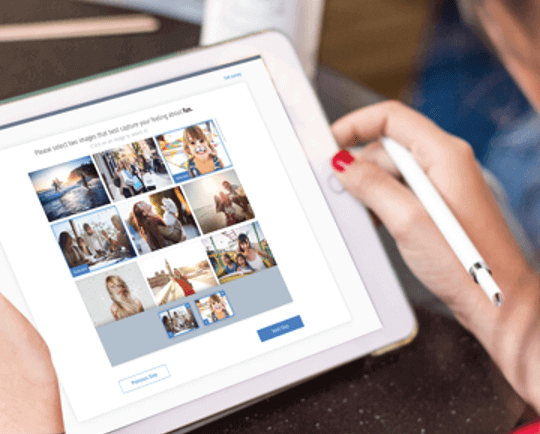 Capture true thinking
Simile is designed to capture how customers really think, through images and metaphors. The Simile experience can be seamlessly integrated into any Qualtrics survey. Survey participants are asked to select images from a carefully selected bank of hundreds of images that represents their thoughts and feelings about any subject matter, which is followed by a set of open-ended questions designed to elicit metaphors and emotion.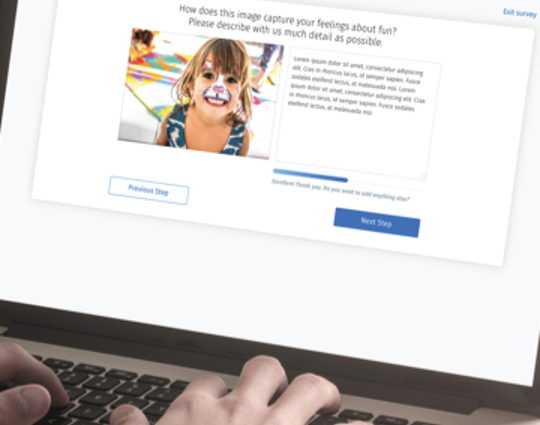 Metaphor Expertise
Results are coded and analyzed by expertly trained staff whose focus is to detect the hidden Deep Metaphors that are associated with research topics.  A comprehensive report, tailoring session and final immersion presentation provide you with the tactical and actionable insights to begin implementing the insights and recommendations immediately.
About Olson Zaltman and Derive One
Olson Zaltman was born out of Harvard and is the industry pioneer in metaphor elicitation, emotions and deep qualitative research. Derive One is an innovation leader in System 2 quantitative behavioral research and analytics. Together, we develop leading edge dual system market research tools and methods that  uncover the power in combining System 1 and System 2 research.
Solution Details
If you're an existing Qualtrics customer, contact your Account Executive. If you do not know your Account Executive, please request a demo above.
Simile is responsible for support of this solution.
Languages
English
Category Tags
Not a Qualtrics XM Customer?
Qualtrics Experience Management Platform™ is used by the world's most iconic brands to
optimize the four core experiences of business.