Grow
Brittany, Account Executive: "I get to work alongside my best friends." Do you?
It's hard to believe that it's already been 5 years since I began my career at Qualtrics. The opportunities, career and personal growth, and friendships that Qualtrics has provided me are endless; I'm not even sure where to begin telling my story!
It was apparent from the first conversation during the interview process that Qualtrics was something special. The passion in which each individual spoke about their role and Qualtrics' trajectory seemed almost too good to be true. At a time when I was feeling completely uninspired at my job, it was so refreshing to hear how much Qualtrics meant to others and that you could feel such a sense of purpose at work.
Over the years, I've been able to experience firsthand why each of them spoke so highly of Qualtrics. We have been given the opportunity to provide organizations of all sizes, across all industries, with a product that helps solve some of their biggest business problems. A big part of me chose corporate sales as a career path because of the opportunity to help and serve others, so it's a blessing to be able to work for a company that provides such an incredible product and obsesses over its customers' success.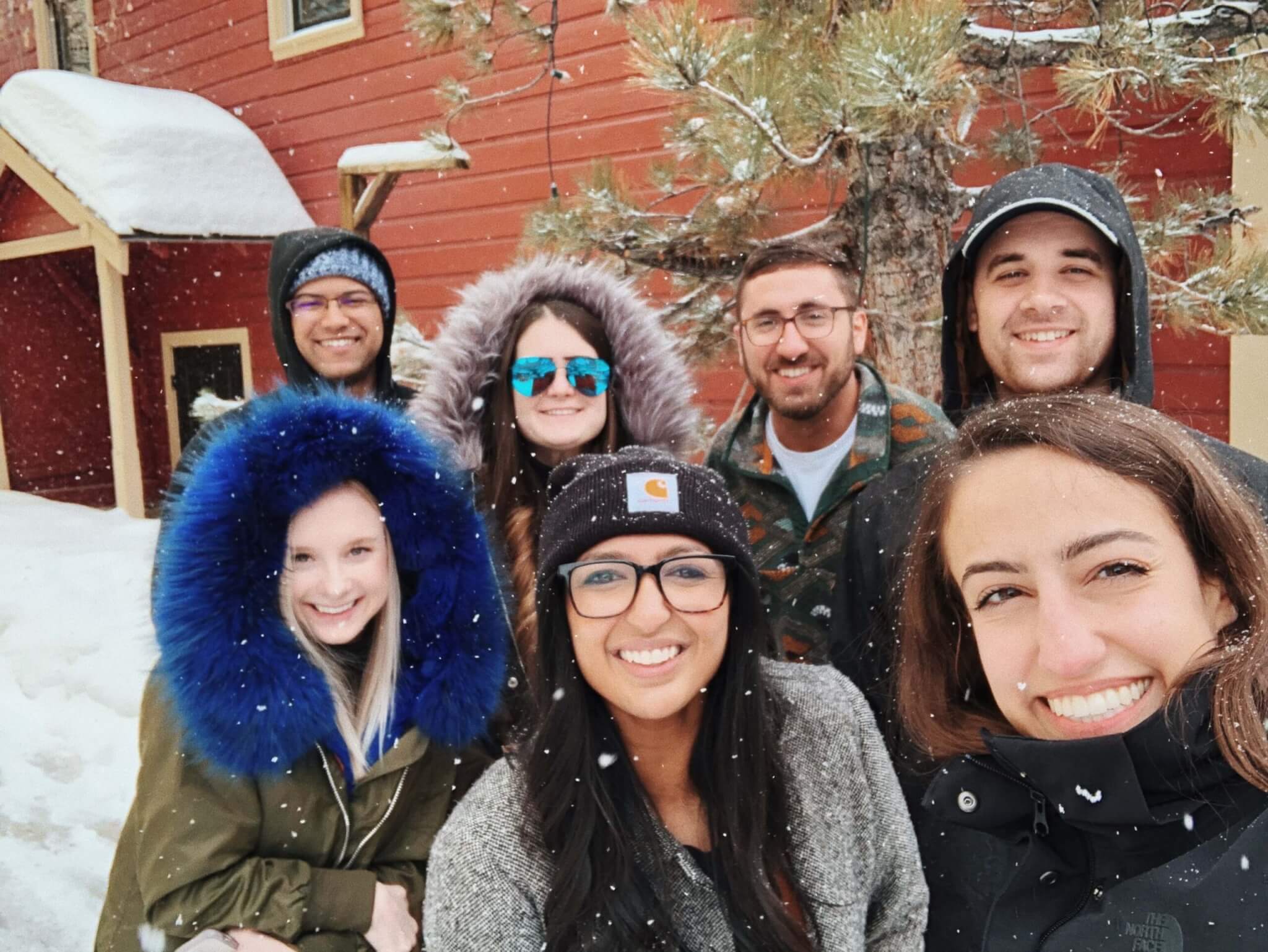 The best part is, Qualtrics gave me lifelong friends from Day 1. We've hired some of the brightest, most authentic people I have ever known, so if you ever ask me about my Qualtrics experience, the first thing you'll hear me brag about is all of my amazing coworkers.
During my competitive figure skating years, I had a coach that emphasized the importance of practicing daily around those that are several levels above you. When you put yourself in an exceptional environment, surrounded by people that are fundamentally better than you, you perform at a level you oftentimes never knew you were capable of. The same has been 100% true of my Qualtrics experience. The level of intelligence, creativity, hard work, and authenticity we are surrounded with every day inspires me and has helped me grow into a better version of myself.
I look back on the past 5 years and feel immense gratitude for the experiences and people Qualtrics has given me. It's an honor to get to work at such an incredible company!
What attracted you to Qualtrics in the first place?
Qualtrics was impressive from the beginning for a number of reasons. What really attracted me from the start, though, was the people. It was so obvious that Qualtrics took great care in the interview process to hire people that were exceptional. Every interview I had back in 2015 was a great experience! The people were authentic and seemed to genuinely care about me as a person; I felt right at home from the beginning.
Why is it still Qualtrics for you? How has Qualtrics lived up to your expectations? How has it been different?
It's still Qualtrics because of the people. I feel challenged daily and get to work alongside some of my very best friends!
What was the turning point where you knew you 'had to have the job' at Qualtrics?
I was sitting in a hotel room in Buffalo, NY (I was an outside sales account executive for 3M at the time) and took an interview with two leaders in the Dallas office. My internet connection was cutting in and out and they were so gracious as to not let that interfere with the interview in any way. They showed a genuine interest in me, my experiences, and what I wanted my career to look like. After leaving that Zoom call, I pretty much just sat around waiting and hoping for an offer!
If you are not originally from Dallas can you tell us your story of moving there?
I'm originally from the Chicagoland area but moved down to Texas to attend Baylor University, so Dallas, TX seemed like the logical next step.
I did also work in Utah, though, for the first couple of months of my Qualtrics career. When I was hired, the leaders in the Dallas office at the time wanted me to get some experience working at HQ. It was such a good decision... I wouldn't trade my time in Utah for anything! Living in Utah and working at HQ taught me so much about Qualtrics and helped me make connections across all departments. Plus, I was there in the fall/winter so the skiing was great. :)
Tips for someone in general?
Be your authentic self! It will help you land right where you are supposed to be.
What made you want to get into Sales?
I've always wanted my career to help others in some capacity but really didn't know what that could look like in a "business" setting when I was in college. I was originally a Social Work major!
I ended up majoring in Professional Sales after much encouragement from family and friends, and it was an incredible choice. The skills you gain from a corporate selling environment (communication and presentation skills, working with the C-Suite, negotiations, etc.) are transferable to any role thereafter. Plus, you do get to problem solve and help others on a daily basis.
Qualtrics is growing, and if you're ready to find your "why" at a place like this, you can explore our open opportunities at any time by visiting our career page or by joining our talent community.
| | |
| --- | --- |
| | Brittany is an alumnus of Baylor University and started her career at 3M. She used to be a figure skater and grew up competing in both singles and synchronized skating. The "synchro" team she was a part of won the ISI National Championship in 2005 and performed at the grand opening of Millennium Park in Chicago on her 10th birthday. |
Related Articles