Grow
Leading in Poland: Piotr, Kraków Site Leader and Director, Software Engineering
I always wanted to run a software team where they will be supported by the company and not have to work despite all the obstacles that the company put in front of them. To see how people can realize their full potential. 
I knew that to experience hyper-growth and a top-tier work environment one does not have to move to Silicon Valley. Qualtrics was the exact type of company that allowed me to prove that point, as we built our world-class engineering office here in Kraków.  
What attracted you to Qualtrics in the first place? 
It was a hyper-growth, successful SaaS company working on its own product (a rare breed in Kraków) and it had a world-class status in engineering, composed of people who worked in the best tech companies in the world. 
Why is it still Qualtrics for you?
My main reasons for joining are still valid: the company hasn't slowed down, has a great culture, and allows me to work with the best people in the world in our industry. 
Also, over the 4 years I've been here I've grown from the first employee in Poland and in Product Engineering across EMEA to now leading a 150 employees office in Kraków, Poland. At the same time, the company went through preparation for IPO, got acquired by SAP, and later was spun off as an independent company and is now part of NASDAQ. This is a one-of-a-kind story in the history of the tech industry. 
I want to see what will be next for Qualtrics and for its Kraków R&D center.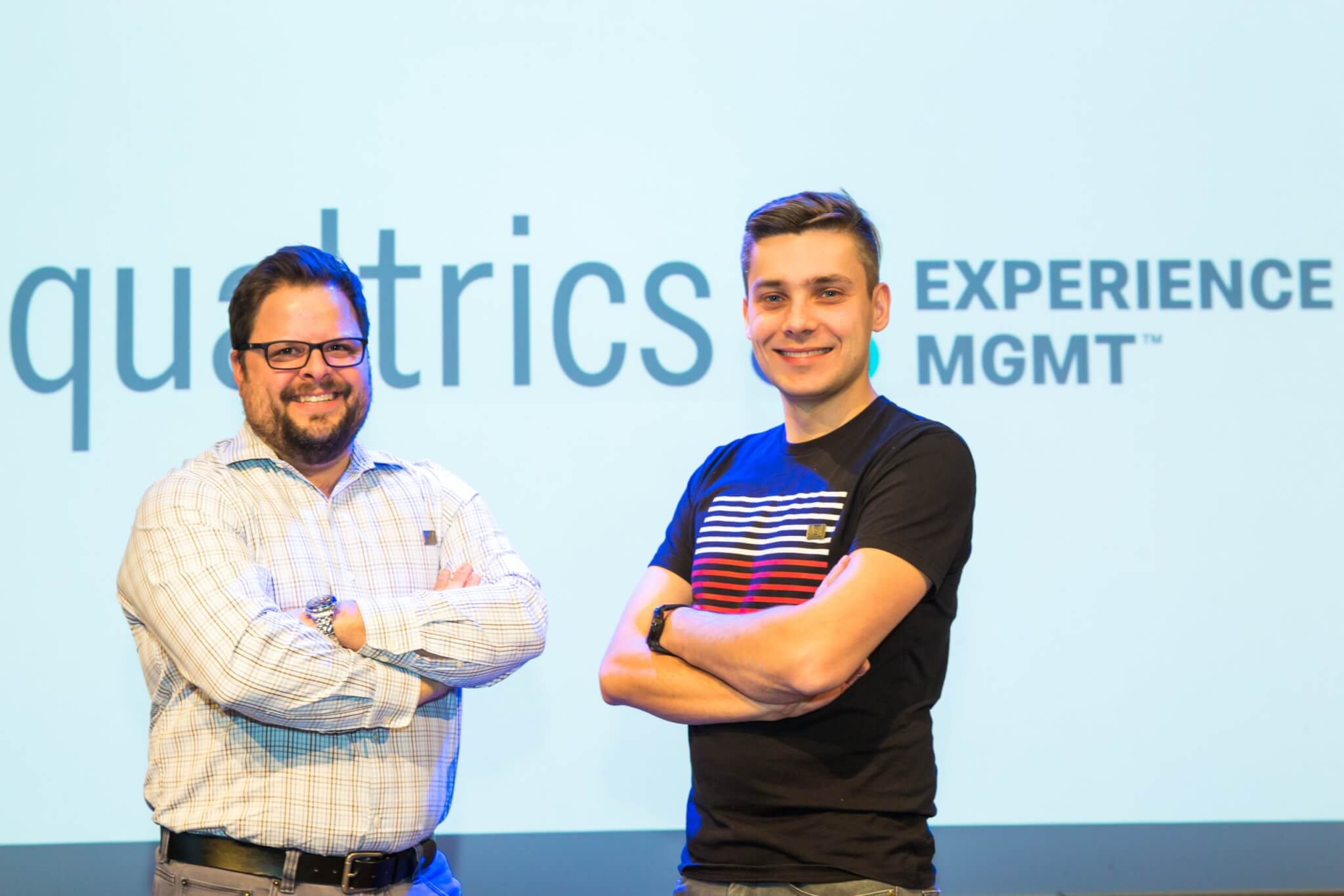 What was the turning point when you knew you had to have the job at Qualtrics?
I mentioned the company's hyper-growth and talent a couple times already, but the turning point was mid-way through my interview process (13 total interviews for the Site Leader position!). 
While preparing for my next interview, I watched Ryan Smith's keynote speech from X4 on closing experience gaps. For me, it was an enlightening moment, "That's the idea I can get behind. I would like to work on this product." I remember going to my wife that day and telling her, "I need to get this job". 
What does your day look like? 
Since my role is very broad and I have two jobs of Site Leader and Director of Engineering, it really depends on which one I'm focusing on. 
If my focus of the day is Kraków Site, it will mostly be working with one of the partner teams on hiring, facilities, finance, or branding, or having strategy discussions with company leadership. It's a mix of working individually and meetings. 
If I put on the hat of the Engineering Director, I'll have a handful of meetings with mostly engineering managers and product managers in my organization. In the afternoons 3 days a week, I'll be spending time with my colleagues from engineering leadership on engineering/product strategy discussions and reviews. 
Favorite part of the role? 
The breadth of it and the independence. I could probably focus on only part of my role and it would be a full-time job, so the great thing about my role is that I can independently pick what is most important and what to focus my efforts on.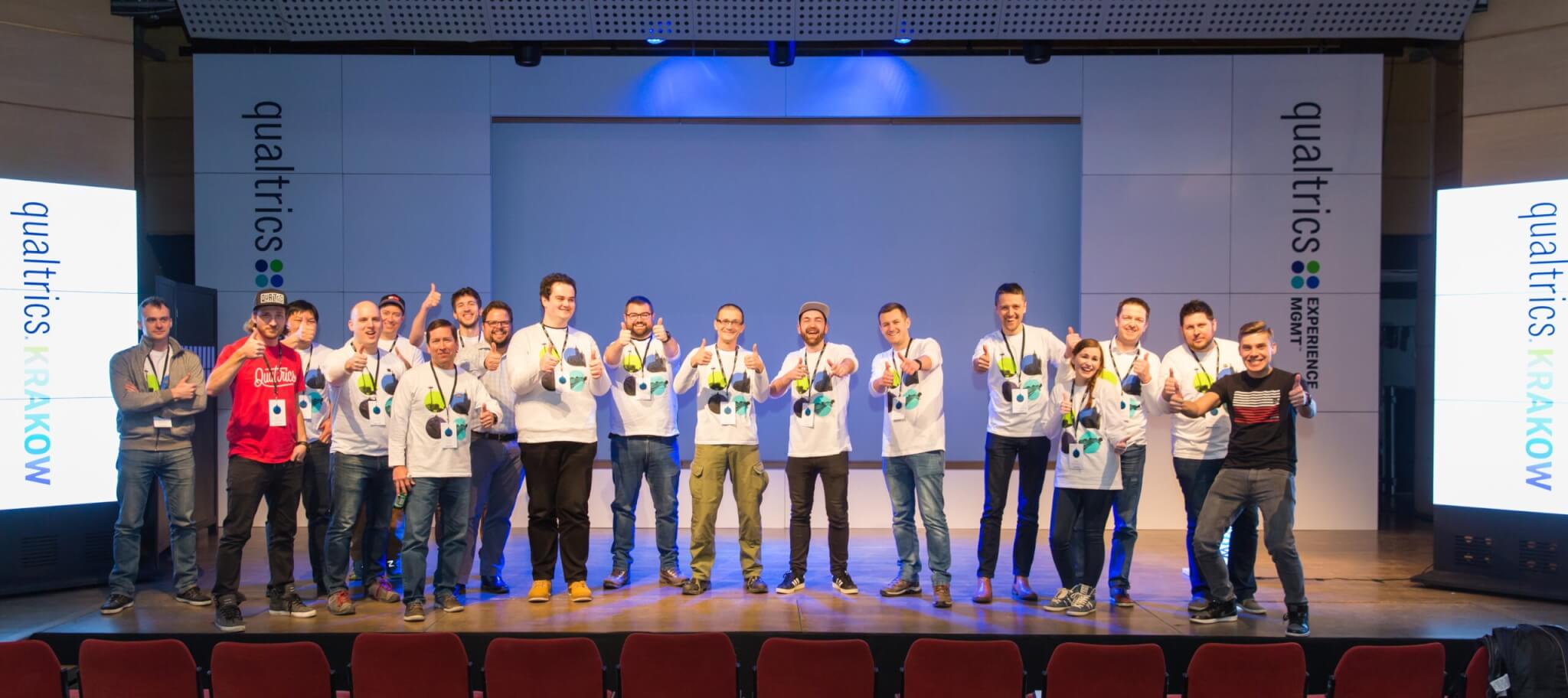 Any tips for someone who is considering a role at Qualtrics? Or advice for their career in general? 
For Qualtrics: You should prepare for the interview. There are tons of materials online on how to clear a technical interview at a top company, including an article by our team here at Qualtrics. Preparing for an interview, even for six months, and landing a job in a great company instead of going to the first company that will make you an offer will have an incredible impact on your career. 
For your career: Optimize your career for hyper-growth SaaS companies developing their own products. This, coupled with a high hiring bar, will give you the best career opportunities in an environment where you can learn from your colleagues. I wish someone would have given me such advice earlier in my career :)
What has surprised you most about working at Qualtrics? 
The amount of responsibility and flexibility we give to Software Engineers in their jobs. 
What made you go into engineering? 
My parents did :) I got my first computer (Atari 65XE) when I was 9 years old and I always liked to play with and tinker with them, so I always knew that I wanted to study computer science. But when the time came to make this decision I wanted to settle for a major that was easier to get accepted into at University. My parents convinced me to pursue Computer Science. I thanked them for that 100 times already, but let me do this again. Thanks Mom and Dad!
What are your aspirations in career/life?
I honestly haven't figured it out yet. 
What is your top #LifeHack?
Running and commuting by bike. Your brain needs physical activity and stress relief and is definitely not wired for modern society. Adding regular physical activity to your daily/weekly routine helps you be more healthy, attentive, and simply better not only at work but in your personal life with your loved ones when it matters the most.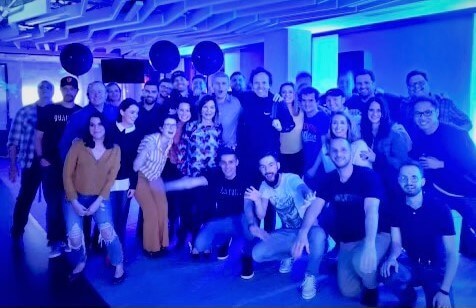 What's your favorite moment/memory of your time at Qualtrics so far? Or an impactful moment? 
This would have to be April 2019. After a year and a half of super hard work, we were 80 employees strong and were running a true office opening party for all the Kraków employees and the company's leadership in our Kraków office.  Seeing Ryan Smith huddling with Kraków engineers, sitting down with him, Julie Larson-Green, and John Thimsen, and discussing the company's future in the office that I started, was definitely the best moments of my career so far.
It was also a pretty good party :) 
Have you been involved in the community at Qualtrics? 
2020, was for me (like probably for many others) the year that got them interested in the Anti-Racism movement. As part of reading, discussions, and educating myself I decided to join our local community Qualtrics Pride, Kraków, a community focusing on LGBTQ+ rights. I believe in a society where tolerance is a virtue that is respected and there is a place for everyone. Getting involved is needed more than ever in Poland. 
What's the myth about your type of job that you'd like to bust? 
There are plenty of companies who hire managers who do not know how to build software, claiming that managers should focus on "managing." It is a recipe for failure. To run a software team you need to understand their work. You need to know what it is to build a piece of software and how you operate it in a live environment. In a manager role, great technical expertise is far from being most important, but you have to have it, to lead effectively.
Qualtrics is growing, and if you're ready to find your "why" at a place like this, you can explore our open opportunities at any time by visiting our career page or by joining our talent community.
| | |
| --- | --- |
| | Piotr is an alumnus of AGH University of Science and Technology and started his career at Comarch. |
See more of the Qualtrics Life on Facebook, Instagram, and Twitter.
Related Articles