Grow
Curiosity + Challenge = Alexandra, Enterprise Sales
This is tough :-) I think my "why" comes down to two things:
I am endlessly curious and always looking for the next challenge, the next thing I can learn. Coming to Q was outside of my comfort zone after 5 years at SAP. Qualtrics supports its people to grow, learn and collaborate. The work environment is supportive of my ambitions.

Ultimately, I want to leave the world better than I found it.
I am passionate about connecting to my day-to-day job helping to do that. Qualtrics has such a far reach in helping improve the human experience.
What attracted you to Qualtrics in the first place?
I was working at SAP and the Qualtrics acquisition brought a lot of positive attention to Q for me. I was excited by the technology and pace of innovation Qualtrics brought to the table and I felt the shift would help broaden my knowledge base.
So, why is it still Qualtrics for you? How has Qualtrics lived up to your expectations? How has it been different?
Today (April 16) is my one-year anniversary - and I have no plans of leaving anytime soon. The energy, the people, and the commitment to delivering on our promises are all highlights for me
What was the turning point where you knew you 'had to have the job' at Qualtrics?
My interview with my now-manager, who helped me see a vision of what I could bring to the table
What is your favorite part of your role?
Getting to be creative with how we are positioning Qualtrics to solve the customers' business challenges.
Tips for someone in general?
Ask questions has always been my approach. Be curious. Understand the range of roles and opportunities that your career could take you. A career is not a ladder, it's a jungle gym. I used to think there was only up, but I have realized it is okay to go left, right, backward, and forward. There is no one straight path to take. Once I accepted that, finding my next opportunity came more easily.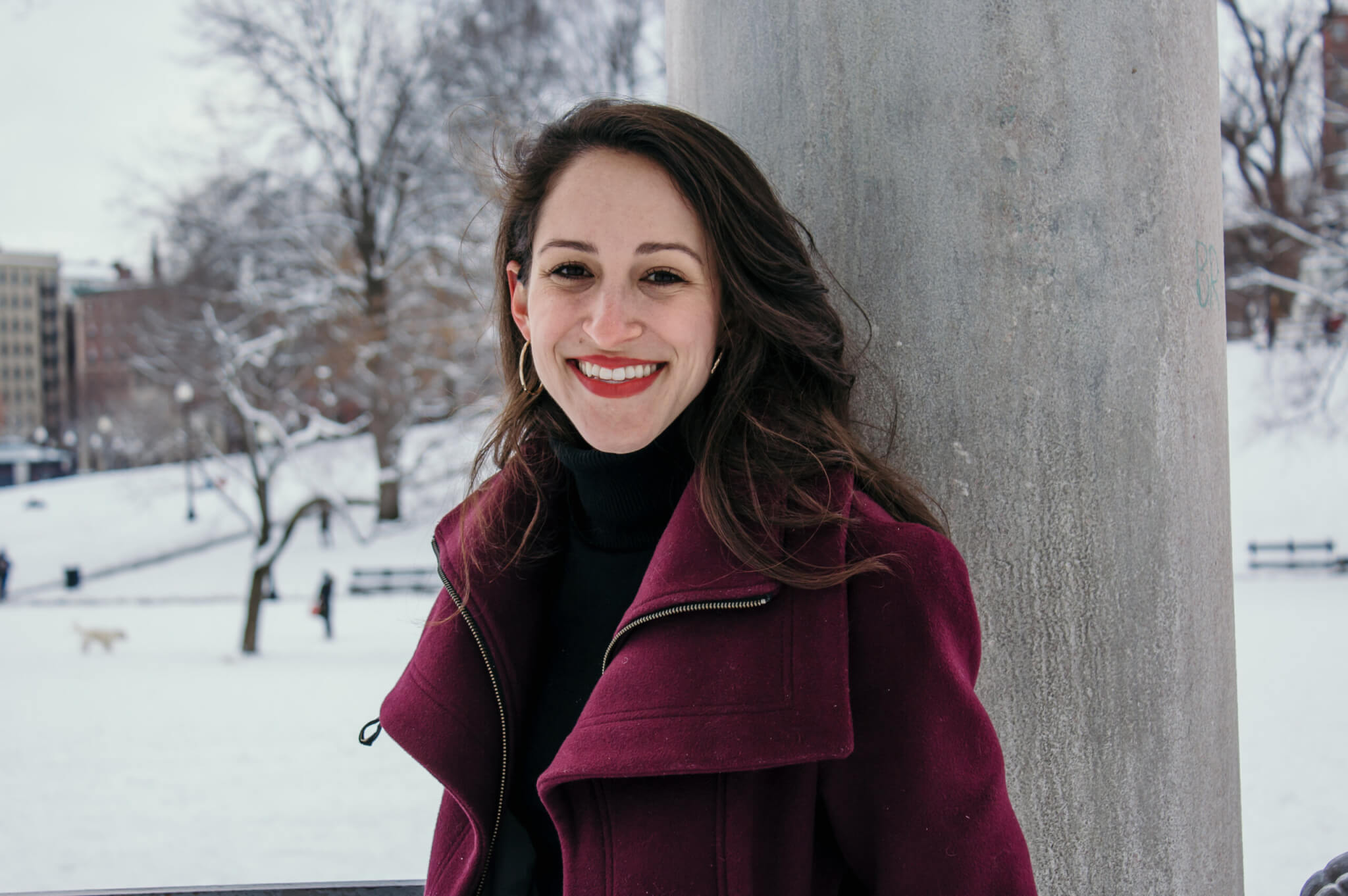 What has surprised you most about working at Qualtrics?
The speed of innovation. Qualtrics moves VERY quickly and sometimes we are figuring it out as we go. I was not accustomed to this fast-paced culture from previous organizations, but I love it. I love the grittiness that each team has to get us from idea to execution.
What made you want to get into sales?
My love of connecting with people, and hunger to learn, my drive to excel in whatever I set my mind to.
What are your aspirations in your career/life?
Right now I am still in "sponge" mode. I love soaking in and learning the ins and outs of the different roles within an organization by networking and asking a ton of questions. At some point in my career, I know I want to make the shift to leading people in some capacity.
What is your top #LifeHack?
Husky adjustable workbench as my affordable work-from-home standing desk
What's a favorite moment/memory of your time at Qualtrics so far? Or an impactful moment?
My first SKO - I was jaw-dropped at how amazing Qualtrics made this virtual event. It was so abundantly clear how much this company cares for its people.
How have you become involved in community at Qualtrics? What has that meant to you?
The ladies of the northeast enterprise sales team monthly calls have been a highlight to make connections, problem-solve together, and break up the normal Zoom-call day.
What 3 words would you use to describe Qualtrics to someone?
Fast-paced, passionate, innovative
How do you feel you've been able to apply what you studied at school to your career?
I studied International Relations, Economics, and Arabic. I leverage my ability to quickly digest and synthesize high volumes of information and then, in a memorable way, simplify the message and summarize for others. My studies also taught me a great deal about how to empathize with a diverse group, negotiate, and build consensus which I use daily.  
What's a myth about your type of job that you'd like to bust? Or about working at Qualtrics?
Myth: Salespeople are born not made.
When I was a child, I didn't dream of being a salesperson…and I am not sure anyone does. I was intimidated by the role at first because I thought I didn't have the right skill set or experience. But I have come to learn that anyone can sell, and many of my past experiences had set up me well for this role. Each day, I continue to learn from my team, my mentors, my leadership. There is no one right way to approach selling...each person has their own style, personality, and motivators. You can leverage your innate soft skills in combination with hard skills that can be learned to create your own style that works best for you.
Qualtrics is growing, and if you're ready to find your "why" at a place like this, you can explore our open opportunities at any time by visiting our career page or by joining our talent community.
| | |
| --- | --- |
| | Alexandra is an alumnus of Lehigh University and started her career at SAP. She has hiked the tallest peak in the continental United States (Mt. Whitney in the Sierra Nevada mountain range) in one day, 16 hours to be exact! |
See more of the Qualtrics Life on Facebook, Instagram, and Twitter.
Related Articles