From the Q-mmunity
Humans of Qualtrics: Joe
MosaiQ highlights voices and stories told by the Qualtrics team. They share these with us in the Humans of Qualtrics project. It's our pleasure to introduce you to Joe.
---
I am the child of immigrants who came to the US from South Korea in the early 1980s. My mother grew up in South Korea during the Korean War era, so Korean heritage and traditions were heavily instilled in my older brother and myself. I can't blame her because there are a lot of reasons to be proud of being South Korean - you have the amazing Korean cuisine (especially Korean BBQ), a culture deeply rooted in showing respect and serving others, and the accomplishment of evolving from a war-torn nation to a country with one of the strongest economies in the world.
Regardless of how much my mother tried to keep us Korean, being born in the US meant I was going to keep it American when it came to which culture and traditions I identified myself with. I even enlisted in the US Army to show my appreciation for being American. Growing up, there wasn't a culture established for 2nd generation Asian Americans to adopt as our own, so finding a sense of identity was always a bit of a challenge. Regardless of how much I felt like I was American, there have been many experiences where I realized how being considered American is conditional due to some perceptions that minorities in the US are not really American. My education about social equality came from figures like MLK Jr., JFK, Malcolm X, and many others and my hope is that we will continue to embrace minority groups, learn from history, and learn from those who sacrificed for social justice and freedom.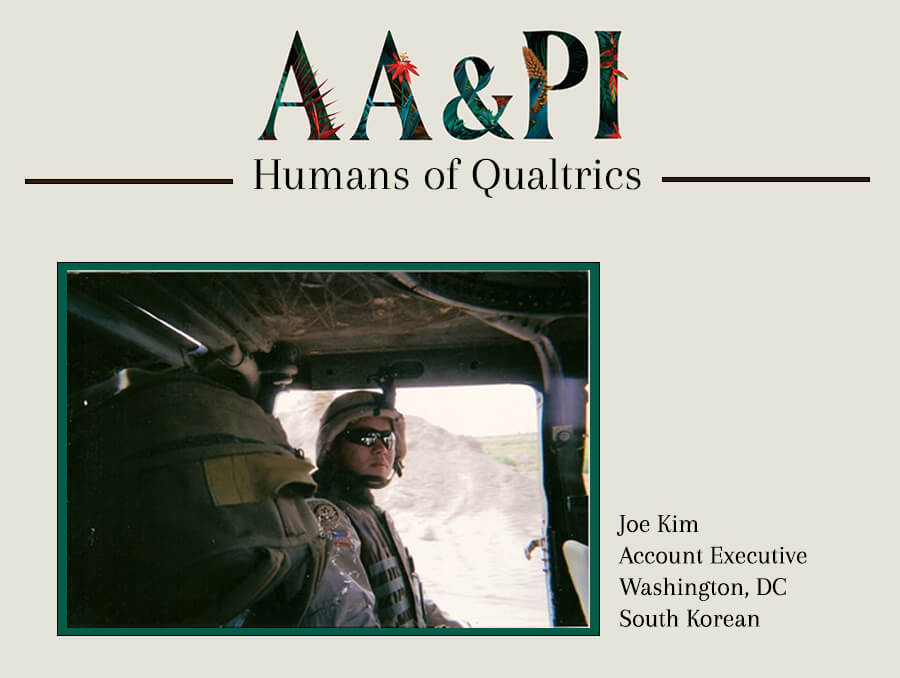 ---
Thank you for joining us to hear from the Humans of Qualtrics. You can explore the entire series through the "Topics" links below. We look forward to a future release of stories from other Humans of Qualtrics in the coming months.
Qualtrics is growing, and if you're ready to find your "why" at a place like this, you can explore our open opportunities at any time by visiting our career page or by joining our talent community.
Related Articles