Grow
Erica, Principal Customer Success Consultant: Problem-solver
I love people, and I love working to understand and solve problems. I started my career in the marketing space because I enjoyed digging into consumer data, pulling out insights, and using those to shape solutions. I later found myself working in management consulting, specializing in customer experience, for similar reasons. Qualtrics has given me an opportunity to build close relationships with my clients and help them leverage their customer feedback - and our platform - to solve business problems.
What's a Day in the Life look like?
I start out the day by getting my daughter ready for preschool (my husband usually drops her off) and taking our dog for a walk. Once I sign-on (or get to the office), I usually spend an hour working on account strategy, compiling resources or decks for my clients, or working on other tasks. 
I plan my days at the beginning of the week, booking out time for important tasks to make sure I am working on the most high-impact items. I also spend several hours per day on calls or meetings - both internal and external. At the end of the day, I sign off (or head home), pick up my daughter, and catch up on emails or projects after she's in bed - if there's something pressing happening. One of my favorite parts of my job is that I have a high level of autonomy. My leadership team trusts me to make the right calls around how I manage my accounts and my time.
What is your favorite part of your role?
Building relationships with my clients and colleagues.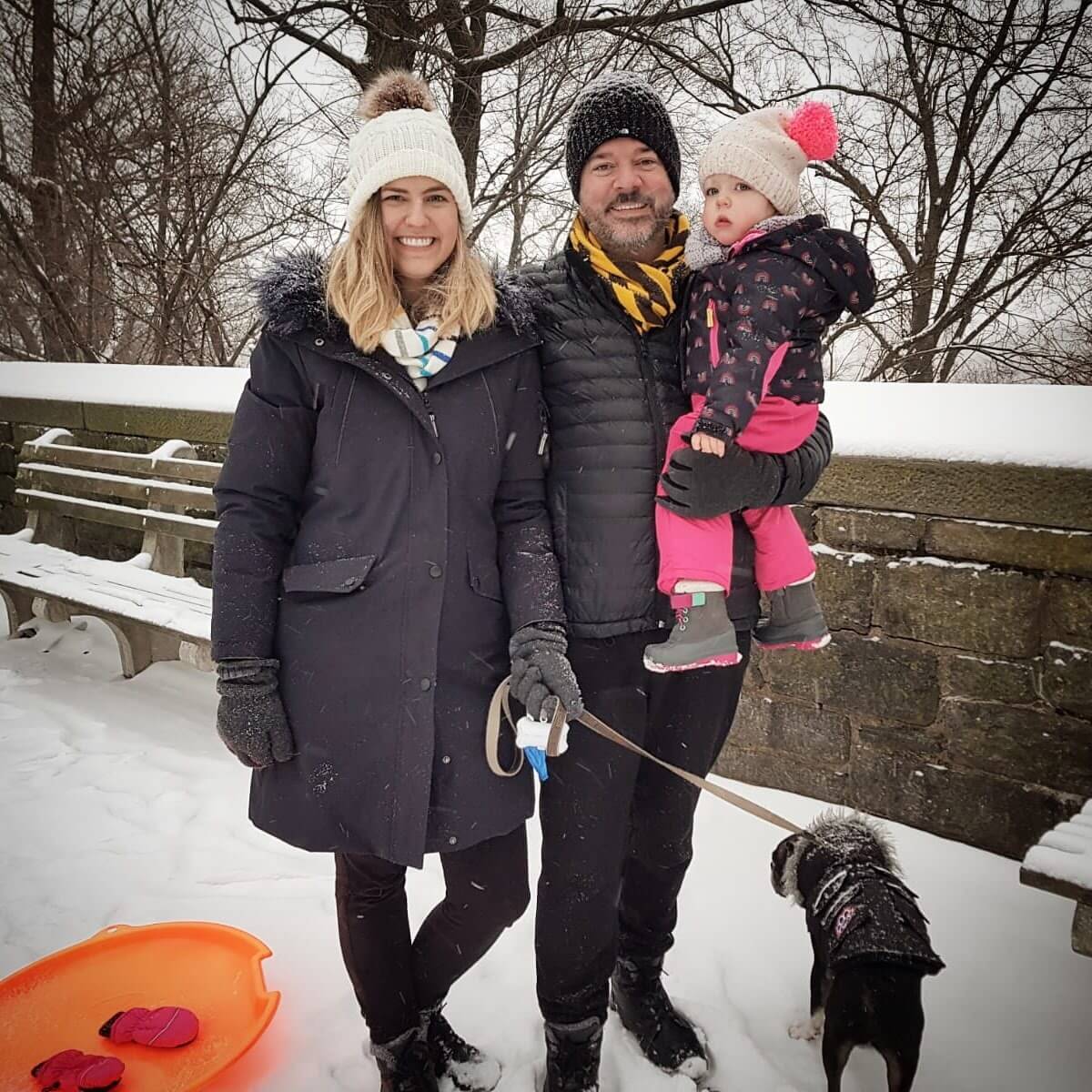 Any tips for someone who is considering a role at Qualtrics? Or advice for someone looking to get into a career like yours? Tips for someone in general?
We are serious about our cultural values, including all-in and scrappy. This creates a lot of scope and opportunity to make an impact - it's very common to see people identify a problem, lean in to solve it (even when it's not their core job), and have a company-wide impact as a result. Qualtrics still feels small enough that it's possible to drive change as an individual contributor. 
What made you want to get into customer success?
I want to do interesting work that I am proud of and empower others to do the same. At the same time, I want to build a happy, secure, and fun family life. 
How have you gotten involved in community at Qualtrics?
We have a strong working moms community at Qualtrics. It's been great to share experiences, frustrations, and advice with a diverse group of moms. This helped make the childcare and remote work challenges of the pandemic feel more manageable and less isolating. 
What's a myth about your job you'd like to bust?
Customer success is not customer support! While we do get involved in high-priority support issues, our role is much more holistic. We're looking to make sure that all of the right components are in place for our clients to drive business value from their investment in Qualtrics software. This includes a variety of other factors like program design and configuration, support and governance models, data analysis, dissemination of insights, org design, and change management - basically, we support clients on the design and execution of their entire XM program.
Qualtrics is growing, and if you're ready to find your "why" at a place like this, you can explore our open opportunities at any time by visiting our career page or by joining our talent community.
| | |
| --- | --- |
| | Erica is an alumnus of the University of Michigan and started her career at BrandsEye, a text analytics startup in South Africa. |
See more of the Qualtrics Life on Facebook, Instagram, and Twitter.
Related Articles