Qualtrics Life
Qualtrics is hiring for UX Designers in Seattle
Our mission is to help organizations leverage experience management to turn their customers into fanatics, employees into ambassadors, brands into religions, and products into obsessions.
Our UX Designers in Seattle are leading the way on this mission. Join our team and be one of the first designers to revolutionize the way the world runs. With the recent partnership we made with SAP we will be first company combining o-data and x-data in major companies all around the world! Operational data runs on SAP and now our UX Designers will be incorporating how businesses run experience and operational data together to drive insightful decisions that will impact entire companies and the world!
We are currently looking for all levels of UX Designers in Seattle. Read more about our offices, our people, our managers, and our rooftop experience.
We have always known that uncommon results require uncommon sense. That is why we have always done things a little differently. From our earliest days, we knew that if we were going to do something special we had to write our own playbook, not follow someone else's.
We believe in and compete on the strength of our amazing team, which is more than 2,100 strong in 20 offices across the world. They range from eminent data scientists to brilliant engineers to award-winning customer support representatives. All of us at Qualtrics – from the board of directors and C-suite to the newest intern – are immersed in our core values. We call these "TACOS:"
Transparency
All-In
Customer Obsessed
One Team
Scrappy
We are relentless in our determination to live up to these values every single day.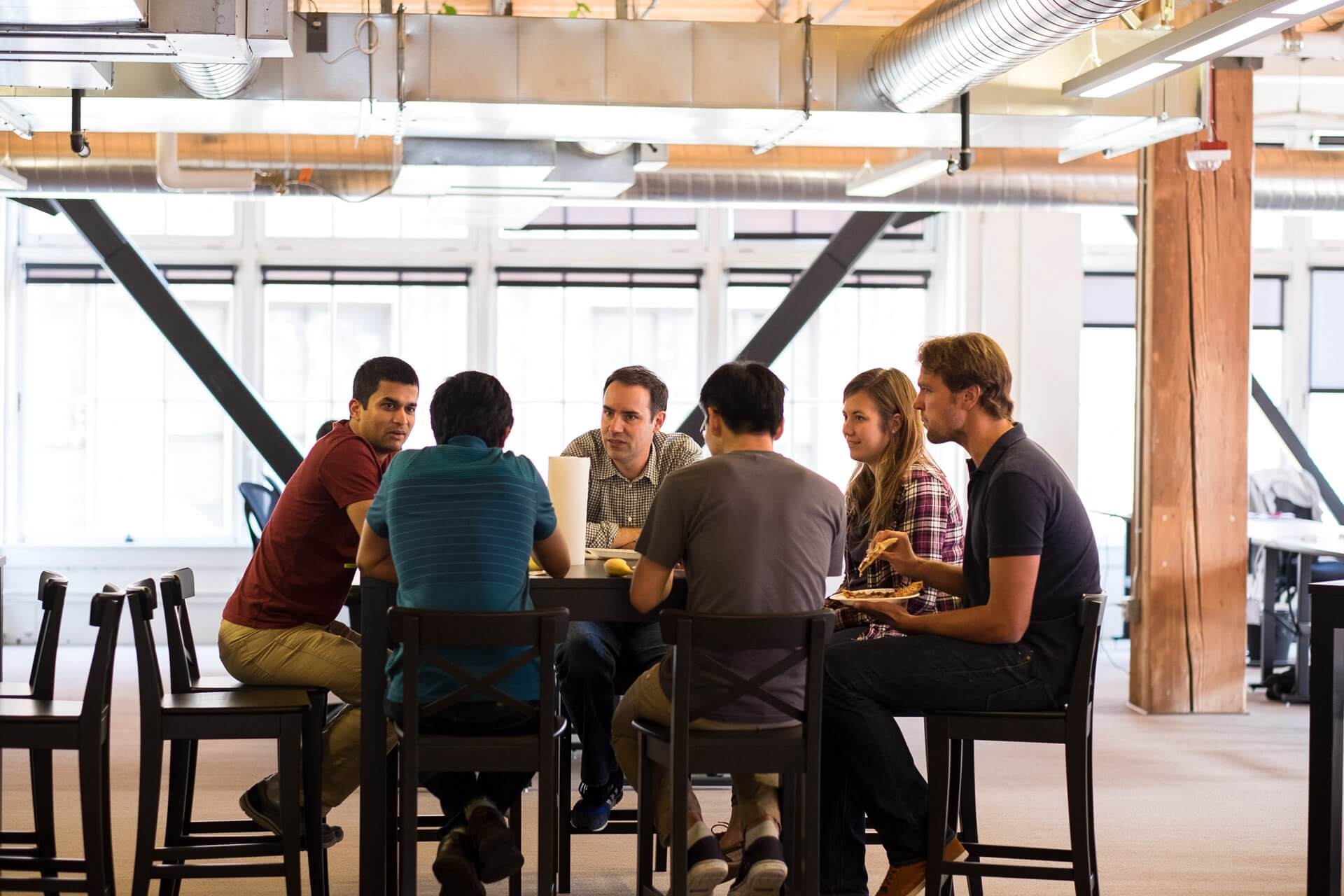 A few of the things we believe in…
We believe in trusting our employees and giving them the autonomy to operate and impact the world. We hire talent with brilliant minds so they can change the world and we do our best to get out of the way, provide an environment to produce creativity, and provide a work/life integration that is customized and works for everyone. We believe this is important as we want to have diverse talent and diverse thinkers changing the world at Qualtrics.
We believe experience is everything, even for our employees. We want our employees to have a life, experiences, outside of work. Many of our benefits show this including the Qualtrics Experience perk where we give each employee $1500 annually to enjoy an experience, a bucket list experience, for themselves, family, and friends.
We believe research changes the world. We power many of the world's leading academics and have seen firsthand the power of research to change the world. We are proud of the research done with Qualtrics and the impact it is having—whether that's transforming our understanding of human productivity, revolutionizing the way people make decisions, or powering the research behind New York Times best-selling books. Research has the power to close some of the world's biggest gaps, because many of our most pressing problems occur from a lack of understanding, and that's a problem we can solve.
We believe in giving back. Beginning with our days as a basement startup, we intentionally instilled a culture of giving back. Our focus has always been on defeating cancer. We are all in on eradicating the disease and know the best way to do that is to support groundbreaking cancer research. We started a campaign to crowdfund cancer research called 5 For The Fight™, inviting everyone to give $5 for the fight against cancer. We believe in a future without cancer and we believe we can all play a part in bringing that day closer.
Every day is a new experience with new opportunities and challenges. We have been working alongside our customers and employees for 16 years to create breakthrough experiences that directly impact people's lives. We know that the XM™ category will revolutionize the future of business, because experience is the future of business. We hope you will join us on this journey as we continue to apply our beliefs and implement our mission to shape the future of the experience economy.
About Qualtrics:
Qualtrics is the technology platform that organizations use to collect, manage, and act on experience data, also called X-data™. The Qualtrics XM Platform™ is a system of action, used by teams, departments, and entire organizations to manage the four core experiences of business—customer, product, employee and brand—on one platform. Over 9,000 enterprises worldwide, including more than 75 percent of the Fortune 100 and 99 of the top 100 U.S. business schools, rely on Qualtrics to consistently build products that people love, create more loyal customers, develop a phenomenal employee culture, and build iconic brands. To learn more, and for a free account, please visit www.qualtrics.com.
This is just one more example of why you might want to check out our open opportunities at Qualtrics and see if you are a fit!
Related Articles