Grow
Federico, Sales Engineer and traveller: learning through life
Curiosity and Improvement are my daily drivers -  I always try to understand what is happening around me and if I can somehow improve it.
I am eager to know different cultures but also learn from history. I am from Florence and we have a LOT of history where I'm coming from :D!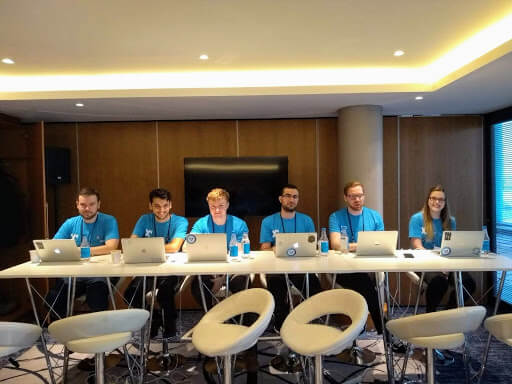 I studied in 5 different Universities and have 4 degrees. My dad was saying that I didn't need to accumulate "pieces of paper" and he was right in terms of finding a job, but I did it for curiosity.
At Qualtrics, you have the possibility to learn something new every day and you can have an impact from day 1. Apart from learning the product, which updates every week based on external and internal feedback, you can also dedicate part of the time on quarterly side projects to improve a process or enable a team. I found this is an amazing opportunity to learn skills outside of your core job and it helped me a lot the two times that I changed position and team.
What was the turning point where you knew you 'had to have the job' at Qualtrics?   
Easy. During the job-hunting phase, I was having multiple interviews with various companies. The first question usually was "what do you know?". The Qualtrics recruiter asked, "What do you want to learn?"
What does your day look like?   
I am on the Sales Engineering team in EMEA. This is perfect for my dual interest: Business and Tech. I need to master our product, justify it with business value for our customers, and be able to demonstrate it.
There is not a typical routine day and this is another bonus point for me.
I have the opportunity to talk with a wide range of companies across EMEA and learn about their specific industries and challenges. My main focus is supporting the Italian market across the 4 pillars of experience management (CX, EX, BX, PX).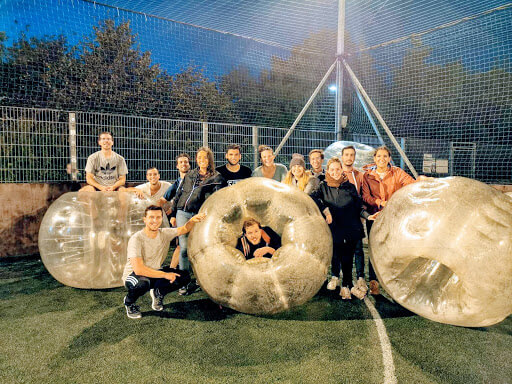 If you are not originally from Dublin. can you tell us your story of moving there?   
During the interview process, I was still living in Shanghai, where I understood I wanted to work in Tech. Going back to Europe, Dublin was the perfect place to jump into the tech industry. Qualtrics helped me during the relocation with a welcome guide with all possible tips, accommodation for the initial weeks, and ongoing internal support for whatever request you may have, plus a relocation bonus too.
The process was very smooth and I felt that Dublin was my new home very soon, thanks to the Onboarding Team!
Any tips for someone who is considering a role at Qualtrics? 
Be ready to jump on a rocketship, things move fast at Qualtrics.
Set hard targets, learn, achieve, repeat.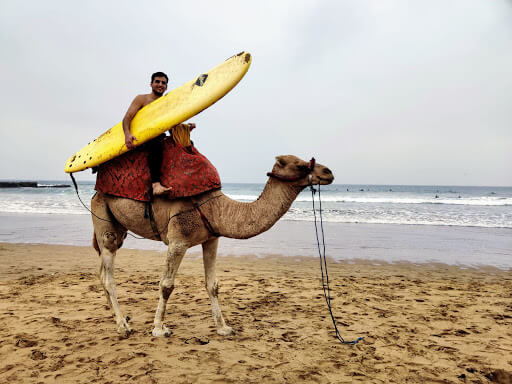 What has surprised you most about working at Qualtrics?   
After only a few days in the office, I made true friends at work. I remembered waking up and looking forward to going to the office and this is quite rare. I'm talking about the past because we are all working remotely at the moment, due to the pandemic.
Moreover, Qualtrics is all about experiences! The EMEA team organizes surf and ski trips during the year, in which you have a lot of fun and get to know people from different departments. We also have a yearly experience bonus which allowed me to travel to Vietnam from north to south by motorbike.
What is your top #LifeHack?   
Don't eat to live, but cook your food and enjoy it.
What 3 words would you use to describe Qualtrics to someone?   
Disruptive, Friendly, Veloce (Yeah it's Italian)
Qualtrics is growing, and if you're ready to find your "why" at a place like this, you can explore our open opportunities at any time by visiting our career page or by joining our talent community.
| | |
| --- | --- |
| | Federico is an alumnus of Università degli Studi di Firenze, Bologna Business School and East China University of Science and Technology, started his career as an entrepreneur in his own company oBike in Shanghai. Federico produces olive oil with his father in Tuscany and in 2017, he moved to China without knowing any Chinese. He is also passionate about canoeing and surfing. |
See more of the Qualtrics Life on Facebook, Instagram, and Twitter.
Related Articles