Grow
Experience at the center of everything: Rumi, Senior Customer Success Consultant
"Experience" is everything to me. I believe it matters in both personal & professional lives, and that's the reason why I decided to join Qualtrics. Being a mother of a two-year-old daughter, I am always juggling work and time with family and thinking of ways to make my personal and work experiences better. I wanted to be a part of a company that values experience and makes it better. Qualtrics proved to me that they value their own employee experience so much, and has made it possible for me to choose both family & work.
What attracted you to Qualtrics in the first place?
The people for sure!
How long have you been with us, and how has Qualtrics lived up to your expectations? How has it been different?
One full year! There has been absolutely no experience gaps since I joined the company and I'm loving every moment here at Qualtrics
What was the turning point where you knew you 'had to have the job' at Qualtrics?
After I finished all my interviews. I'd met at least 5 people during the interview process, and was sure that I can find my career roles models at Q.

What does your day look like?
My day starts off with my daughter screaming, "Mommy & Daddy wake up! I want to watch Baby Shark on Youtube!"
After I'm done with the baby shark gig and send her off to daycare, then I open up my laptop.
My day mostly consists of customer check-ins, assisting customers with using new product features, and working on strategies with upcoming renewals.
What is your favorite part of your role?
Being able to develop customers' business through Qualtrics. Seeing the changes/impacts that Qualtrics brings to all customers,
Any tips for someone who is considering a role at Qualtrics? Or advice for someone looking to get into a career like yours? Tips for someone in general?
You can drive your own career at Qualtrics. There are plenty of role models who've been there, done that, and can support you throughout your career journey. At the same time, you can own your work by taking on many new initiatives here. How you handle the work is up to you, and that makes work at Qualtrics interesting and exciting!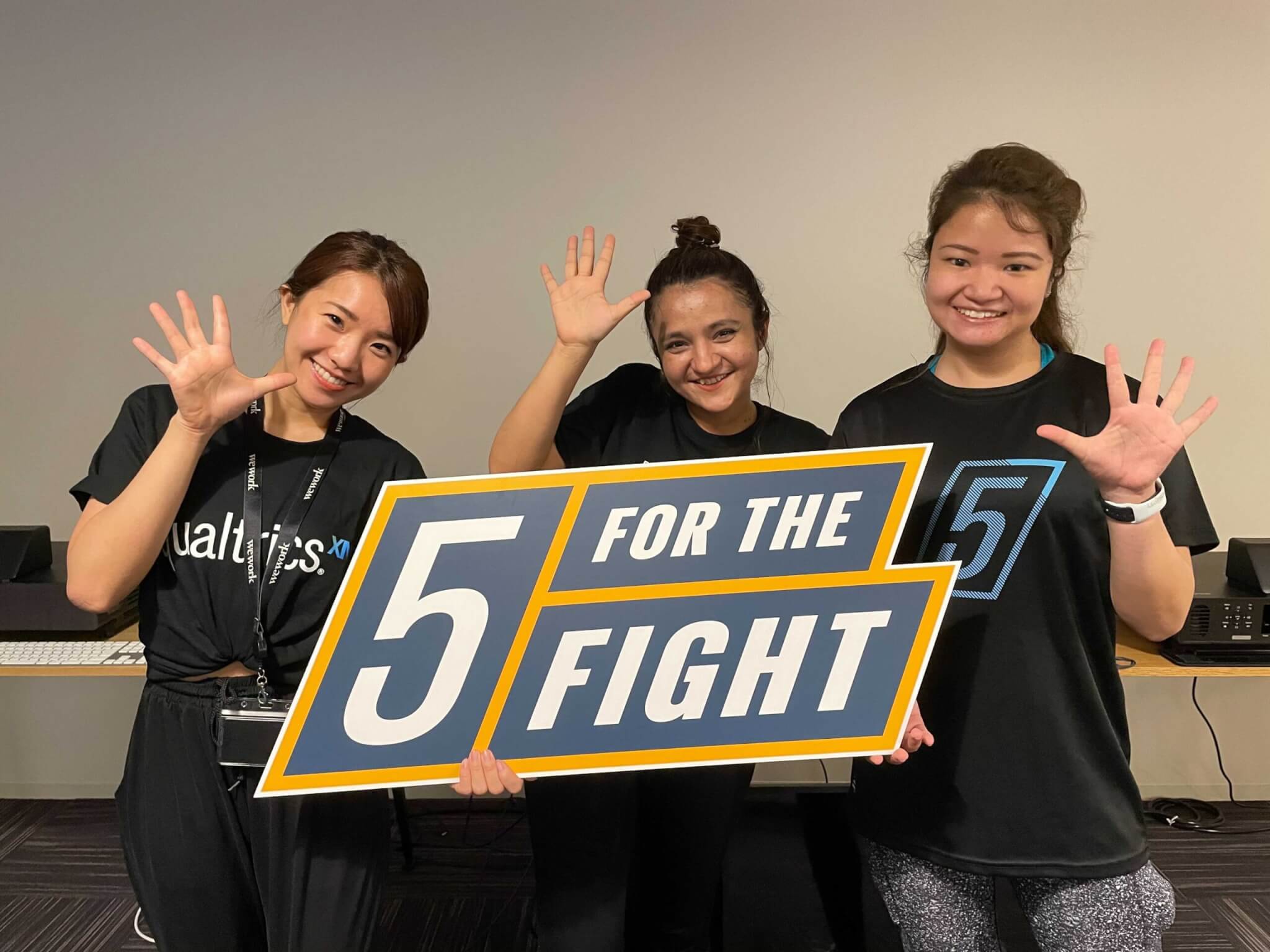 What has surprised you most about working at Qualtrics?
Everyone stays so true to our company values "TACOS". There isn't a day where I didn't think of TACOS. My favorite ones are "One-Team" and "Scrappy.'' We work cross-functionally in Japan and there are teammates who always have your back, and when we face any difficult situations we gather our knowledge together to come up with something!
What are your aspirations in your career/life?
Choosing both family and work. And that is possible at Qualtrics!
Qualtrics is growing, and if you're ready to find your "why" at a place like this, you can explore our open opportunities at any time by visiting our career page or by joining our talent community.
| | |
| --- | --- |
| | Rumi is an alumnus of Sophia University and the University of British Columbia. She started her career at Tata Consultancy Services Japan. Rumi is an ultimate third culture kid. She was born in Japan but lived in Gabon, the U.S.A., India, and Canada |
See more of the Qualtrics Life on Facebook, Instagram, and Twitter.
Related Articles