Belong
Digital revolution – play your role in achieving gender equity
Happy Women's History Month! We are excited to have Felicity, our Women's History Month Global Strategic Initiatives Chair, introduce our 2023 theme, share some of the events we have going on this month, and talk about her experience as a woman at Qualtrics and a member of our employee resource group, Women's Leadership Development. 
We were really excited this year to create our own theme for Women's History Month, but also wanted to stay closely connected to key global organizations for International Women's Day. Therefore we took the theme from both the International Women's Day organization and UN Women to create one which spoke to the Qualtrics WLD community and incorporated the key themes of equity and digital. Therefore our theme this year is: Digital revolution - play your role in achieving gender equity.
The part that I connect with the most is about "playing your role". In my opinion, this is absolutely critical in being able to move forwards and make further steps towards gender equity. It isn't just a topic for the WLD community or women, it is something that everyone has a role to play in. I am really looking forward to see how this comes to life in the Qualtrics celebrations across Women's History Month
Qualtrics is celebrating Women's History Month with events across the world. From panels, to gameshows, breakfast clubs and keynote speakers, there is something for everyone! Our main global keynote speaker is Iris Bohnet, Harvard professor, economist, director of the Women and Public Policy Program, and so much more. 
The events this year are all focused around the theme of equity and at Qualtrics we have used this as inspiration to create our own theme for 2023. Our theme for 2023 is "Digital Revolution – play your role in achieving gender equity." 
With the theme we wanted to emphasize two things:
Everyone has an important role to play in progress towards equity and we hope that you find inspiration for this in some of the events we are hosting across March. 

We also wanted to focus on the impact that digital can have on moving us towards achieving equity and the role that women play in this new digital world.
We are also celebrating with thousands of our customers this year at our X4 summit with a keynote speech from a special guest, as well as a panel and a DEI focused lounge for customers to connect on this important topic.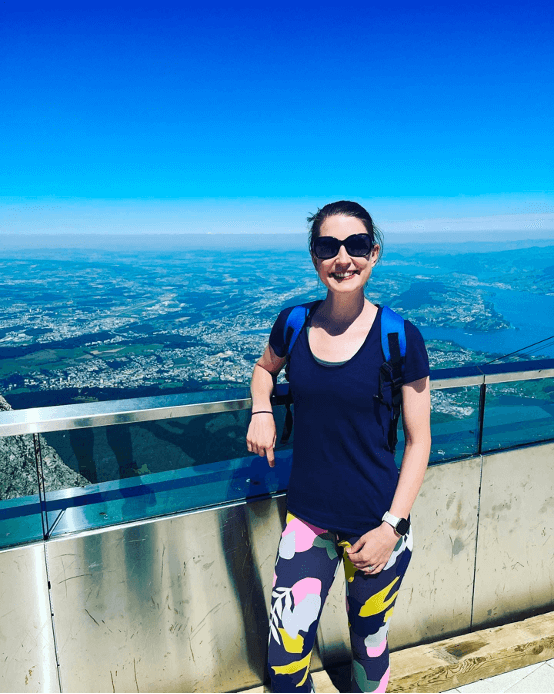 How have you felt supported at Qualtrics?
I joined Qualtrics about 18 months ago and joined directly from maternity leave after having my first child. I was very nervous about how this would be: starting in a new role, in a new company, and as a working mum for the first time. However, I had nothing to be worried about at all! At every step, even when things were tough to balance, I felt completely supported by Qualtrics to not only have an amazing and fulfilling work life but also to be able to take the time to enjoy my family life and support my son. 
The One Team spirit at Qualtrics is second to none and this provides the best support network you could ask for and not one I have experienced in the same way in my career to date. It was actually one of the things that attracted me the most to start working at Qualtrics. As a former customer of Qualtrics, I loved the passion and expertise that Qualtrics employees always showed but most of all, I loved the human side and team spirit that shone through. And this definitely hasn't disappointed me!
How do you feel like you're able to bring your whole self to work?
I truly feel that I can bring my whole self to work everyday due to the transparent and caring atmosphere at Qualtrics. I work with such a mix of people every day with different backgrounds, cultures, experiences and perspectives, but despite these differences there is always an acceptance for every person as an individual. It really is a unique environment to work in. I never feel as though I need to make excuses for managing my job as a mum with my career due to the transparent and inclusive environment that I work in at Qualtrics. 
How has being a part of WLD impacted you and your career?
For me being part of WLD at Qualtrics is a real privilege. I have the opportunity through WLD to work with an amazing and international group of women every day, all wanting to drive forward on such an important topic, not only in our organisation but also globally.
Through WLD, I have found a true support network which provides me with a space where i can share and discuss challenges I am facing and get awesome advice from a truly inspirational group of women. 
Also from a career perspective, this year I am pushing myself further through taking on a global role within WLD, which is providing me with great career and personal development opportunities. 
What does Women's History Month mean to you?
For me Women's History Month means two main things. Firstly, it is about celebrating the amazing women around the world that inspire me everyday. It is not often that we take that step back to say thank you and truly appreciate everything that amazing women and role models in our lives do. 
Secondly, it is about making sure we continue placing the spotlight on the progress that we still need to make towards gender equity. We have made amazing progress here but there is still so far to go and Women's History Month provides a great platform for this. For us to continue to move forwards, everyone has a role to play.
Interested in joining Qualtrics? Sign up for our Talent Community!
Related Articles