Employee xm for IT
Improve technology experiences for a more engaged workforce
Qualtrics EmployeeXM™ helps organisations deliver exceptional technology experiences - from support chats to software - so employees are happy, empowered, and motivated to perform their best.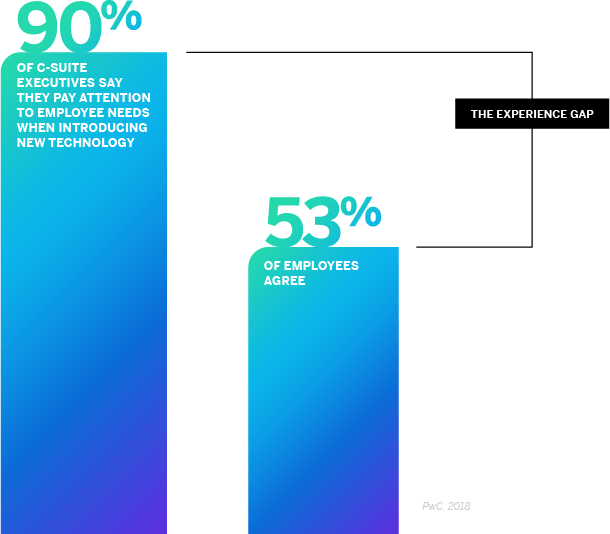 WITH QUALTRICS YOU'RE ABLE TO
Drive job enablement and increase overall workforce productivity
Improve the effectiveness of your Help Desk to create efficiencies and meet employee needs
Enable global process alignment to maintain tight security and data compliance
Integrate the voice of employees in technology decisions, positioning IT as a responsive company partner
4 ways to close technology experience gaps and drive the business forward
One
Optimise the everyday employee technology experience
Tailored data exports provide real-time access to employee feedback
Key driver analysis pinpoints priority areas for improving everyday technology experiences
Focus areas proactively surface opportunities to improve employee productivity and job enablement
AI-powered text analytics turn employee thoughts into structured insights, with topics, sentiment scores and trends so you can act on what matters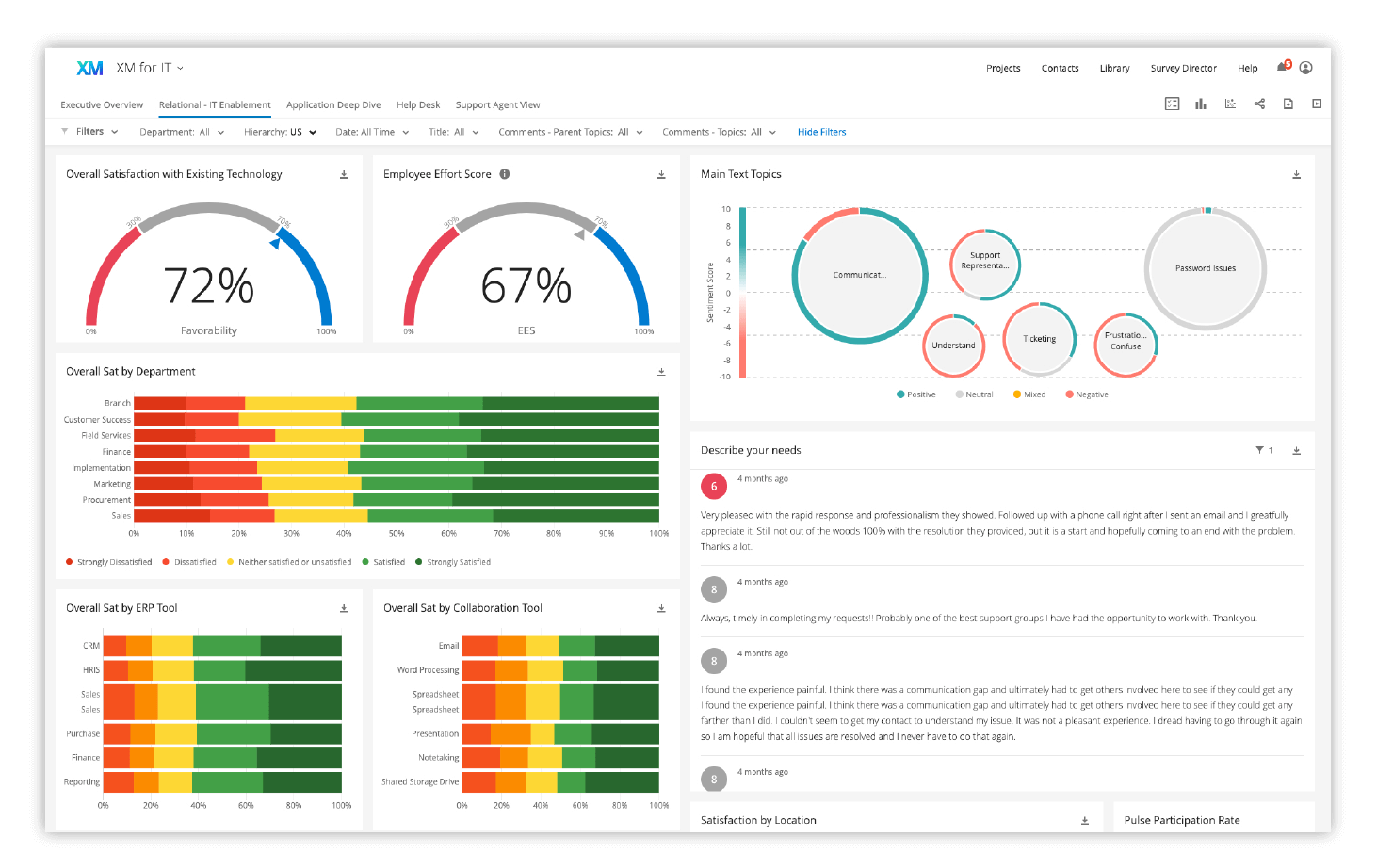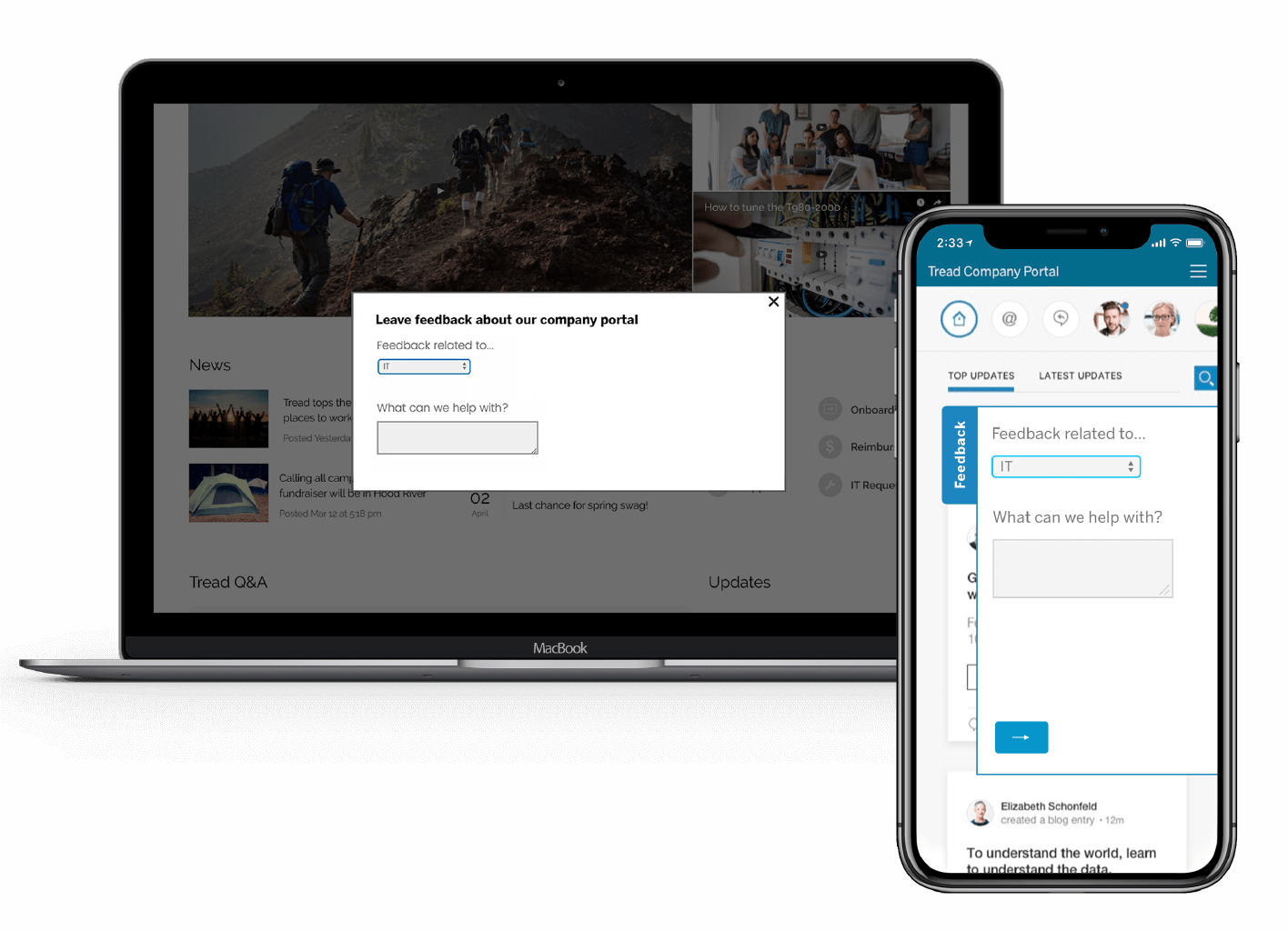 Two
Improve IT support processes, quality and perception
Digital intercepts and ticketing meet employees in the flow of work to gather insights on their technology experience
Real-time alerts tell you right away when an employee is dissatisfied or struggling with IT-provided technology
Smart routing through integrations, automated workflows and end-to-end case management enable IT teams to track progress and deliver quick, effective resolutions within existing systems
Three
Ensure new implementations truly meet employee needs
Configurable employee survey capabilities allow you to understand pre- and post-implementation sentiment change
Real-time dashboards give IT teams the data they need to focus on areas where additional employee training or support is needed
Proactive alerts facilitate quick follow-ups with employees to ensure risk is mitigated
Role-based targeting enables outreach to a subset of employees impacted by a specific rollout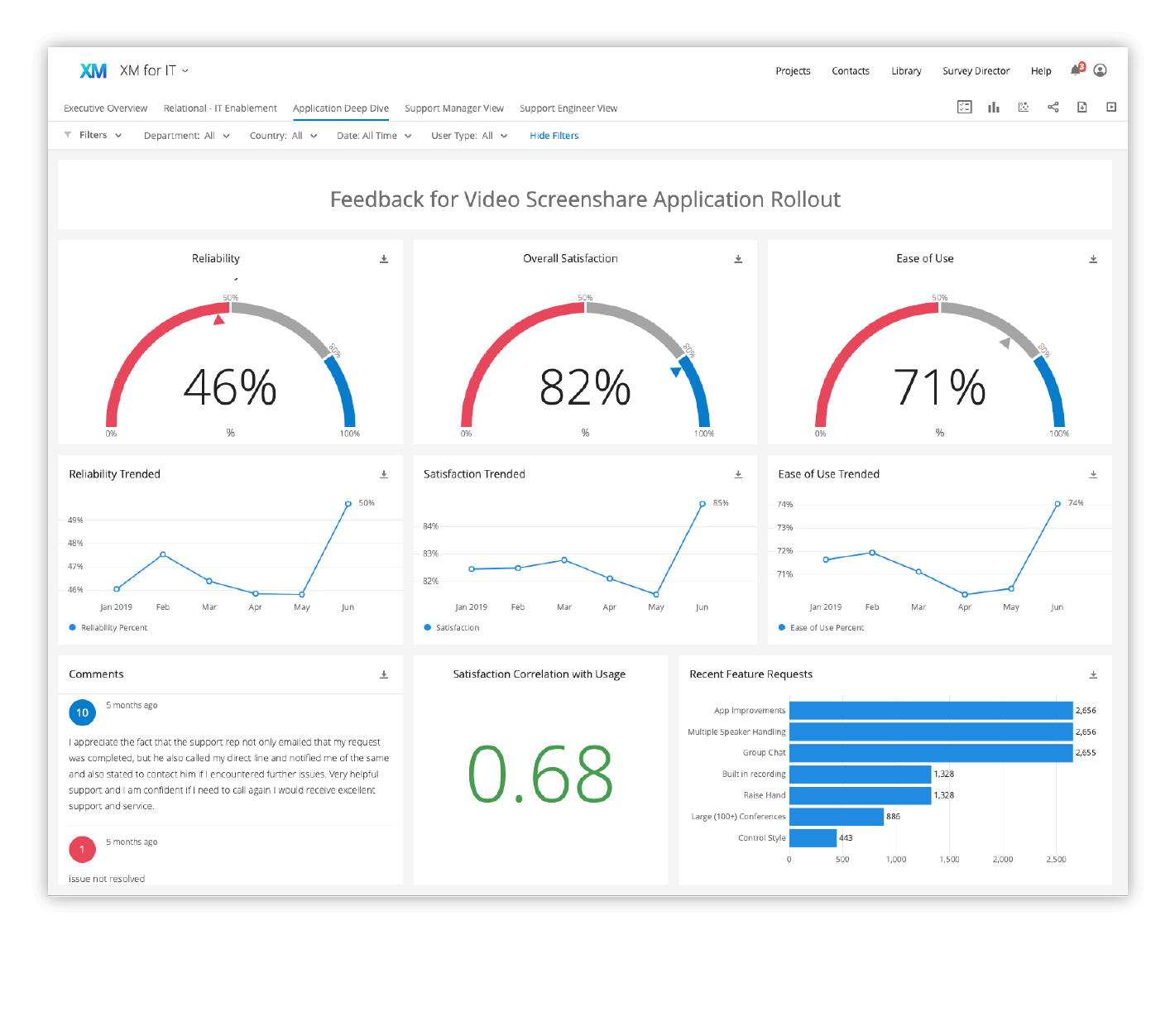 Four
Make the right investments with employee insights
Configurable surveys and XM Directory help quickly deploy a needs assessment to a sample of, or your entire workforce, using a single directory
TextiQ uncovers technology-related needs you didn't know about through AI and natural language processing
Real-time dashboards raise employee insights on technology gaps to the surface, allowing you to make data-backed decisions on future investments
Qualtrics has enabled Honeywell IT to obtain more comprehensive feedback for the employees we serve. We have significantly reduced roll-out time by standardising our approach.