XM for Customer Frontlines

Digital

Root out friction in every digital experience, super-charge conversion rates, and optimize digital self-service

Care

Uncover insights from any interaction, deliver AI-powered agent coaching, and reduce cost to serve

Locations

Increase revenue and loyalty with real-time insights and recommendations delivered straight to teams on the ground

XM for People Teams

Engage

Know exactly how your people feel and empower managers to improve employee engagement, productivity, and retention

Lifecycle

Take action in the moments that matter most along the employee journey and drive bottom line growth

Analytics

Whatever they're are saying, wherever they're saying it, know exactly what's going on with your people

XM for Strategy & Research

Research

Get faster, richer insights with qual and quant tools that make powerful market research available to everyone

User Experience

Run concept tests, pricing studies, prototyping + more with fast, powerful studies designed by UX research experts

Brand

Track your brand performance 24/7 and act quickly to respond to opportunities and challenges in your market

XM Platform

Explore the platform powering Experience Management

Teams

For Digital

For Customer Care

For Human Resources

For Researchers

All Teams

Industries

Healthcare

Education

Financial Services

Government

All Industries

Customer Experience

Employee Experience

Employee Exit Interviews

Net Promoter Score

Voice of Customer

Customer Success Hub

Product Documentation

Training & Certification

Community

XM Institute

About Us

Careers

Partnerships

Marketplace

X4 Summit

The annual gathering of the experience leaders at the world's iconic brands building breakthrough business results, live in Salt Lake City.
Customer Experience
Celebrating the customer frontlines for CX Day 2023
Qualtrics
// October 2, 2023 // 7min read
October 3 marks CX Day, an annual celebration by the Customer Experience Professionals Association (CXPA) of customer experience (CX) and the people that work day-in, day-out to create positive relationships between people and their customers.
The theme for 2023 is 'Good CX delivers better outcomes for customers, employees, and their organizations', recognizing not just the impact CX has on the bottom line, but also on employee experience metrics like engagement and intent to stay.
And while we'll always celebrate the CX professionals pulling the strings behind the scenes and designing the strategies and implementing the programs that ensure their companies deliver great CX, today we're all about the frontlines.
That's your contact center agents, retail employees, restaurant workers, and digital teams interacting with your customers every single day.
Because that's where a great CX strategy comes to life — the human connection between your people and your customers.
In our 2023 CX Trends research we found that human connection was so important that when people call in to a contact center, they're willing to accept longer wait times if it means they get through to an empathetic human at the end of it.
In fact, agent empathy had 2X the impact on CSAT as wait time!
You can have the most robust CX strategy in the world, but if your frontline teams aren't equipped to deliver on it, it's not worth the paper it's written on.
So this CX Day, raise a glass to the contact center agents putting smiles on callers' faces, the digital teams stepping in to help customers complete their journeys, and the retail, restaurant and other frontline workers putting a human face to your organization and building emotional connections with your customers.
World-class CX starts with your people
As you look ahead to 2024, and how you can build stronger connections with your customers, start with your people.
A highly engaged workforce delivers a better customer experience. It's as simple as that.
In fact, research from PWC shows that 70% of engaged employees say they have a good understanding of customer needs. Only 17% of disengaged employees can say the same.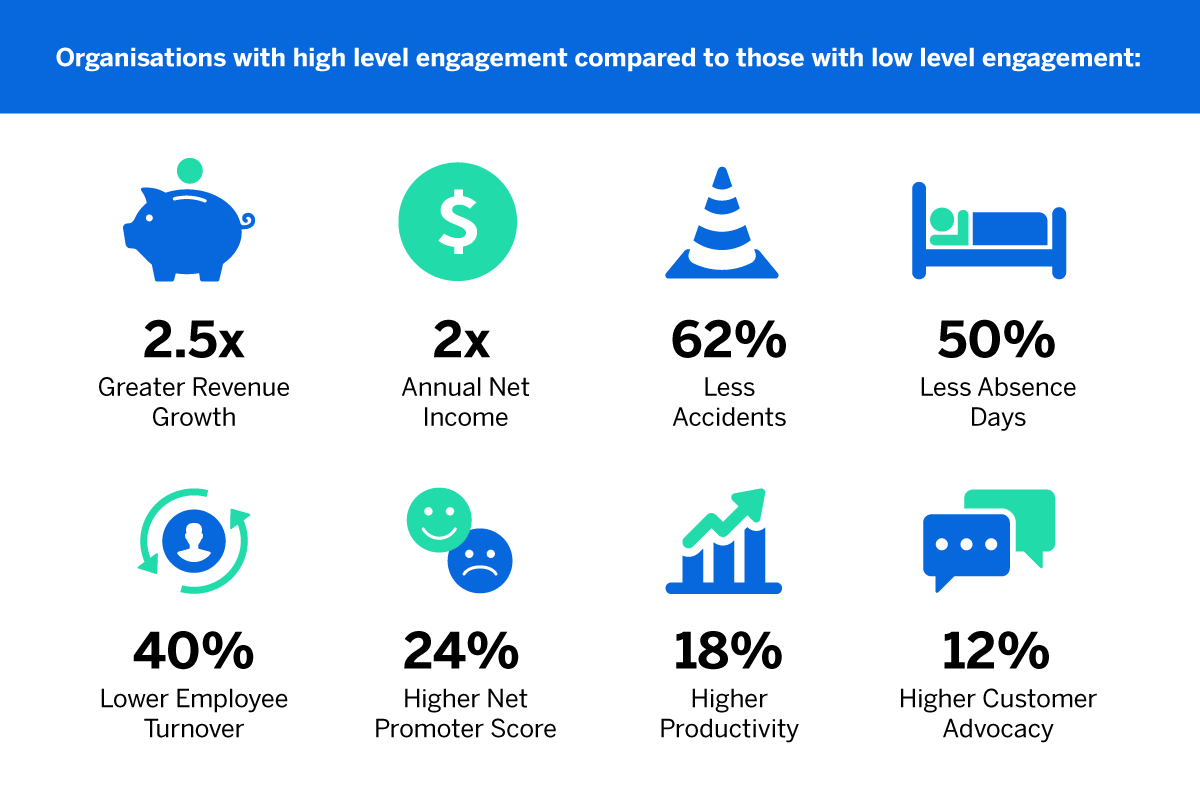 So ensuring your EX program is firing on all cylinders is a key foundation for every CX professional — look for ways to partner with your HR team as you go into 2024 to give your people the best chance of delivering for customers.
Engagement however is just the start — you can go A LOT further to link your EX and CX programs.
The technology available to CX leaders today enables you to bring EX data into your programs in the same way you would any other key driver of your CX metrics.
It goes further than linking a broad metric like 'engagement' to customer outcomes, but drills down into the specific drivers of EX that have the biggest impact on customers.
What's more, you can even break it down by location or team, so you can see exactly what to focus on for specific groups of employees to have the biggest impact on the customer experience.
Get the guide: Combining EX + CX in Your Organization
Earlier this year at X4 we heard from adidas, and how bringing their EX and CX data together led them to uncover new levers to pull to improve CX outcomes,
They uncovered 3 key drivers of the employee experience for its frontline teams that had an outsized impact on customer spend and loyalty:
Improved employee training
Clear expectations
Frequent manager feedback
While these being essential to the employee experience is nothing new, particularly to seasoned HR leaders, what's essential is the size of their impact.
Improved employee training for example had a 2X impact on customer outcomes compared to financial incentives for employees.
The adidas team therefore was able to pinpoint these three areas to double down and partner with HR leaders and store managers to really dial in what actions would have the biggest impact on their customers.
They're not alone either.
At Virgin Australia, the CX team saw the link between enabling their cabin crew with deeper insights into their customers and how customers rated their experience.
When they saw that more than 50% of positive customer feedback mentioned the cabin crew on the flight, they invested in their people.
We're able to take action on what truly matters to our customers. It's also helping empower our cabin crew to deliver a differentiated and memorable inflight experience.

Nick Hill, Manager - Customer Insights, Virgin Australia
Virgin Australia armed 500 cabin managers with personalized dashboards, giving them instant access to all the insights they needed for each passenger on the plane, enabling them to deliver more perosnalized experiences, and to resolve issues in the moment.
See CrossXM in action
Enable the frontlines and watch connections grow
As well as knowing where to focus on your people to help them deliver world-class customer experiences, you also need to empower and enable them.
In the decade since the CXPA launched CX Day, the way many organizations view CX has changed from a one-off activity (usually amounting to an annul customer survey) to an always-on program that spans multiple teams – and in the most mature organizations, EVERY team.
That's what our focus is at Qualtrics as we innovate to help organizations grow their CX programs make them a sustainable part of their operating rhythm.
Because that will be the next frontier in CX and Experience Management in general.
And with more than 1 in 3 frontline employees saying they're not set up to help customers effectively, it's where there's clear white space to differentiate on experience.
Here are just a few ways you can enable your frontlines to delight your customers:
Get the latest XM news + insights