2019's top employee experience and HR conferences in Europe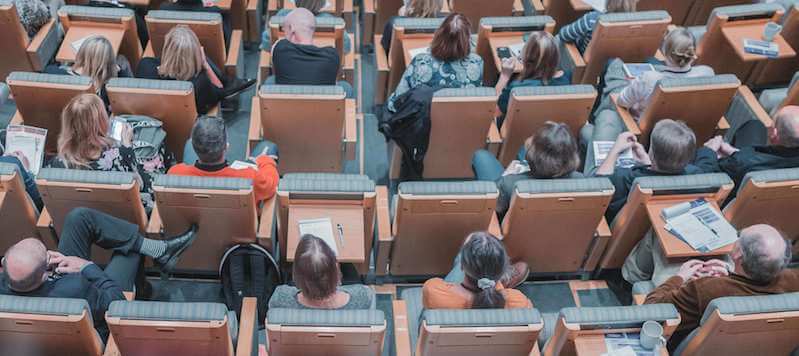 The HR world can be a lonely place sometimes, with teams often isolated in their own companies and disconnected from peers at other organisations. Which is why conferences are so great for EX professionals looking to transform their organization and grow their careers. They're a great chance to share best practice, discuss challenges with your peers, and learn from other big brands.
Here's our round-up of the best employee experience conferences in 2019.
Dates & locations: 
London – April 17
Munich – May 15
Stockholm – May 28
Milan – June TBC
Madrid – June TBC
Amsterdam – June 4
Paris – June TBC
Cost: Free
Who should go: Everyone in the experience management industry, regardless of position or rank. If your is employee experience, there'll be keynote sessions and a breakout room just for you.
Description: For 2019, we're taking the X4 show on tour. You'll get speakers from some of the world's biggest brands, a chance to network with other XM pioneers and join expert-led masterclasses to hone your skills.
Top speakers:
Sally Winston, XM Scientist // Qualtrics
Simon Daly, Head of Engagement // Three UK
Elaine Robertson, Employee Insights Manager // Centrica
Date: March 19-20
Location: London
Cost: Free-£995
Who should go: Anyone interested in how technology and new ways of thinking will transform the workplace in the years to come.
Description: The UNLEASH conference zeroes in on HR and workplace innovation, uniting a community of business leaders, tech vendors and HR visionaries.
Top speakers:
Danielle Harmer, Chief People Officer // Metro Bank
Cassie Kozyrkov, Chief Decision Scientist // Google
Cal Henderson, Co-Founder & CTO // Slack
Date: 18-19 September
Location: London
Cost: £2,325-£2,875
Who should go: Chief human resources officers (CHROs) and their teams
Description: The Gartner ReImagine HR event brings together over 400 HR leaders, with attendees getting the chance to learn from other brands, share stories with peers, and get expert advice from Gartner's own team of specialists.
Top speakers: The agenda is yet to be confirmed.
Date: March 7
Location: London
Cost: Free
Who should go: Any interested in how technology is transforming the worlds of market research, customer experience and HR.
Description: SAP's InnovationX conference brings together all UKI industries, in order to share experiences, explore the latest trends and dig into industry-transforming innovations.
Top speakers:
Jens Amail, MD // SAP UKI
Roland Abel, Employee Experience (EX) Solution Strategy Consultant // Qualtrics
Chloe Guisnel, SAP SuccessFactors UGB mid-market Sales Director // SAP UKI
Date: June 19-20
Location: Amsterdam
Cost: €995
Who should attend: HR leaders and anyone interested in how technological innovation is transforming the workplace
Description: The HR Directors Summit brings together over 300 leaders from across the world and a variety of industries.
Top speakers:
Anouk Geertsma, HR Director EMEA // Uber
Deborah Borg, Chief HR and Communications Officer // Bunge
Dr Claudia Rohde, Head of HR Development // Jägermeister
Join other EX leaders at an X4 On Tour event