Forrester Study: Economic Impact of Experience Management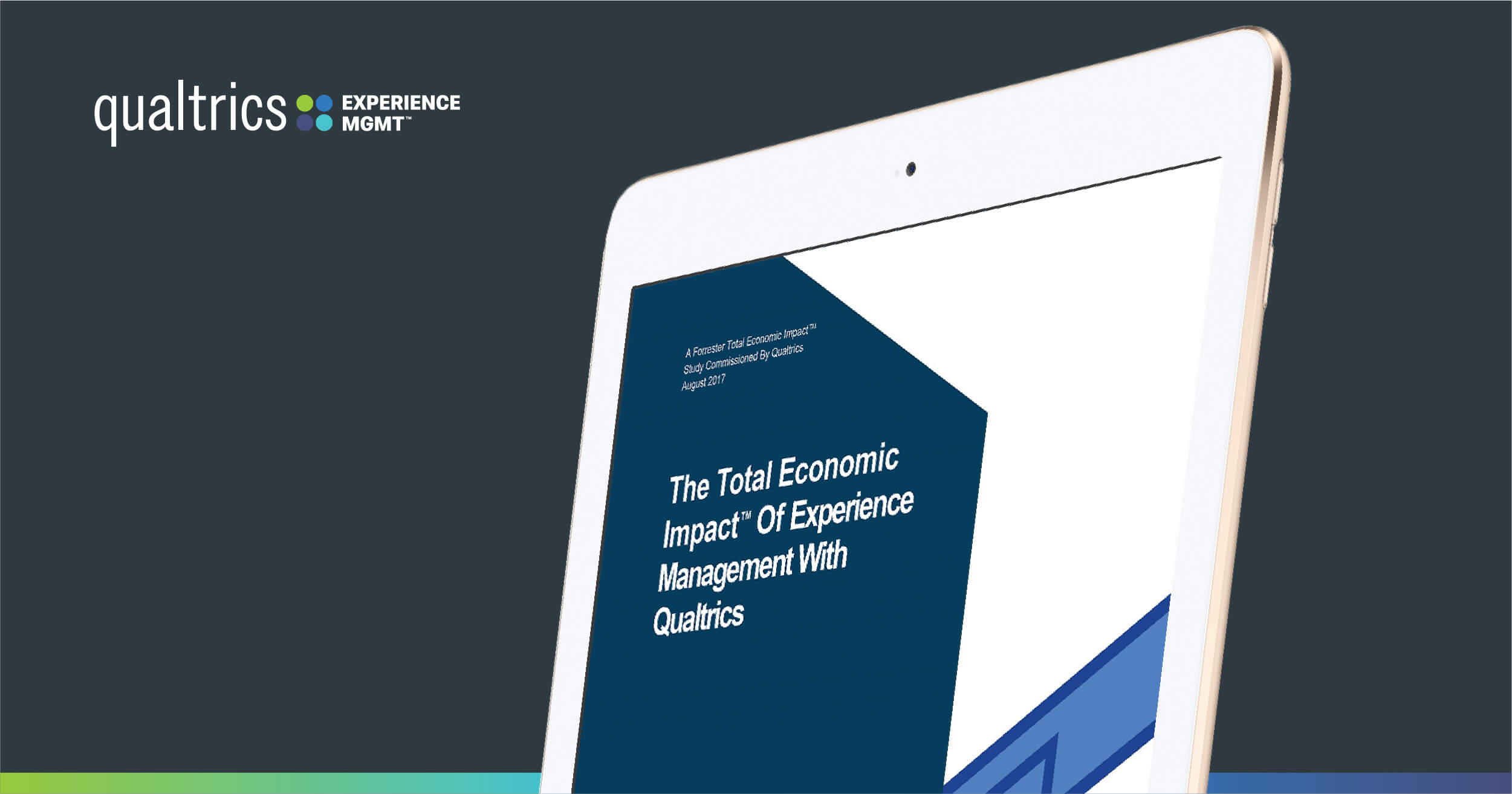 Experience management from Qualtrics isn't just a good strategic decision. It's an excellent financial decision. In their latest Total Economic Impact™ study, Forrester estimates the 3-year benefit of Qualtrics experience management software at $1.1 million.
As we move further into an economy driven by experience, companies must actively manage key experiences. This is why organizations are investing more resources than ever into initiatives like Voice of Customer, Employee Engagement, User Experience, and Brand Management. That's also why it is more vital than ever to leverage a platform that drives real, quantifiable business outcomes. Unfortunately, one of the most common challenges is quantifying the value these initiatives actually have, which makes it challenging to invest in technologies to support them.
The Economic Impact of Experience Management
Qualtrics recently commissioned a study from Forrester, in which they applied their Total Economic Impact™ methodology to measure some of the real results attained by organizations that leverage the Qualtrics Experience Management Platform™ to close their gaps. Forrester applied a rigorous analysis process that involved interviews with 10 senior level employees using Qualtrics for various levels of experience management, and surveying 100 additional organizations. In their findings, Forrester analysts determined that interviewed organizations leveraging the platform achieved:
674% Return on Investment
$470,015 reduced cost of staff
$358,107 decrease in customer support cost
$220,000 avoided in failed product launches
$102,000 saved from inferior tools
In other words, the TEI framework shows that implementing the Qualtrics XM Platform™ yielded a net 3-year benefit that exceeds $1 million.
Four Foundational Experiences
We live in an experience economy, where the ability to understand and manage experiences in four foundational areas—customer, employee, product, and brand—distinguishes winners from losers. No one is impervious to the effect of experiences in each of these interdependent areas.
Whether you are a multinational with billions in revenue, a small business with a handful of employees, a scrappy non-profit, or a local government, your bottom line is deeply impacted by each of these core experiences.
What impact would experience management have on your bottom line?
Download the full, complimentary Forrester study 'The Total Economic Impact™ of Experience Management with Qualtrics,' an August 2017 commissioned study conducted by Forrester Consulting on behalf of Qualtrics, to see the full results of the benefits, costs, and added flexibility of the XM Platform™.