Brand Experience
Small tasks, big ambitions: How Airtasker designed a brand for global growth
Italian lessons? Chef for a birthday party? Kill a spider for you? Airtasker is known as THE platform to get anything done. At X4 on Tour Sydney, Angeline Lee (Vice President - Brand, Airtasker) revealed how this Aussie startup success is now setting its sights on world domination - thanks to a distinctive, insights-led rebrand and iterative product development.
Founded in 2012, Airtasker today has over 2 million jobs a year going through the platform, connecting millions of people ready to work with people who need work done.
Having built solid growth, the company set its sights on what's next - growing 10x revenue in the next five years. The strategy? Global growth.
To help decide whether to take the plunge, Airtasker looked at the data.
Using Qualtrics Brand XM, Airtasker explored its brand awareness in the UK market, sized up market opportunities and defined opportunities for differentiation.
"We examined our competitors and it was like looking in the mirror," says Angeline Lee, Vice President – Brand. "We all sounded the same, we looked the same. Even our colours and semiotics were similar. It was clear we needed to stand out from the crowd if we were going to win market share."
Angeline and her team embarked on a rebranding process to create a distinctive identity as the foundation for future growth. Taking care that it would help them attract new customers whilst not alienating existing users.
"We wanted to be big and bold with our rebrand. Yet, we also had to respect the equity we'd built even though we're still a relatively young business."
Testing and iterating the new brand
After developing a radical new look, Airtasker used Qualtrics Brand XM to get fast feedback on the new design.
"The new brand was creative, flexible and playful, with bold new colours. We loved it, and we thought everyone else would too," Angeline says. "But our research told us we were wrong. The data from Qualtrics told us the new brand design had limited appeal to new, unaware users. And it polarised our loyal customers."
- Angeline Lee, Vice President – Brand
Angeline and the team dug into the data to find out why the new look didn't land as well as they had hoped.
"We went deep into the data with our analysis to find the cues for the responses, and identify strengths we could build on and optimise. We could get super granular. For example, the research told us the orange we originally selected didn't resonate for our users as a brand colour. On the other hand, blue was seen as important, and it spoke to our identity as a tech company."
After adjusting elements of the brand – bringing back the blue, but with more vibrancy – and creating new assets, Airtasker tested them again.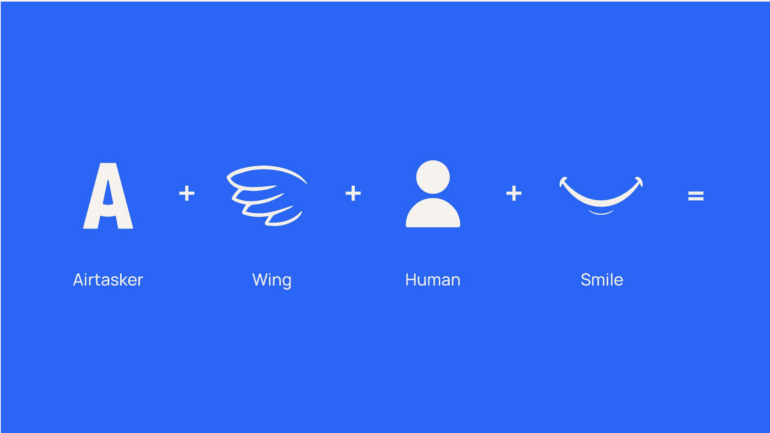 Thanks to the ability to perform rapid brand research and testing, Airtasker saw a  marked improvement in people's responses, with the new logo found to be more memorable, and an increase in usage intent amongst unaware groups as well as existing customers after seeing the new ad. 
Despite being a small team, the project was completed within a tight timeframe. Six months of planning resulted in the team executing the brand project in six weeks.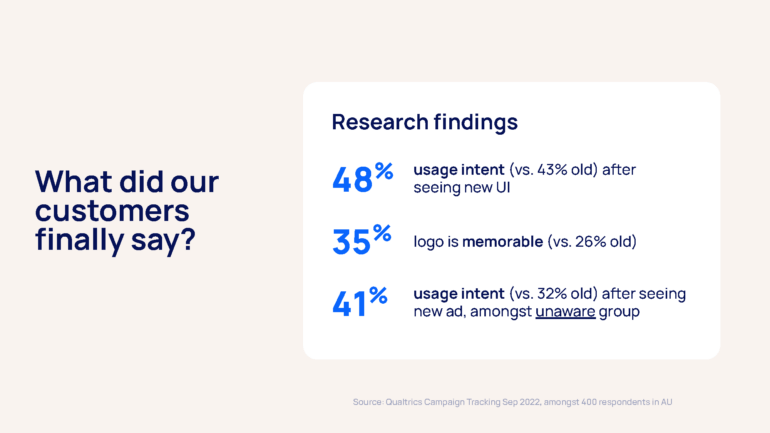 "Qualtrics gave us the ability to do our own market research, and get detailed, actionable insight without the cost and time involved in using an external research agency. It meant we could repeatedly test, improve and ultimately deliver a result that achieved our goals."
– Angeline Lee, Vice President – Brand, Airtasker.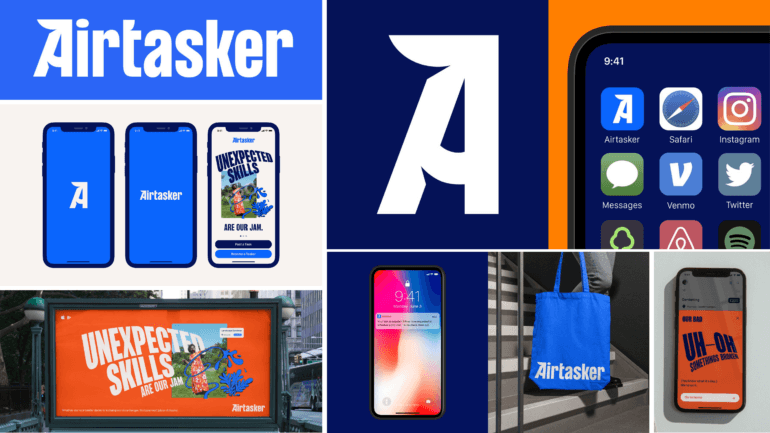 Extending rapid improvement beyond the brand
The rebrand became much more than a change of visual identity. It became a rallying point to unite teams across Airtasker around the central aim of raising the bar in everything they do. Using the same iterative process and tools, Airtasker:
Reviewed and enhanced core user experiences and user interfaces on their website and application.
Refined messaging and communications.
Used CRM data and integrated push notifications and emails to prompt users with relevant task opportunities.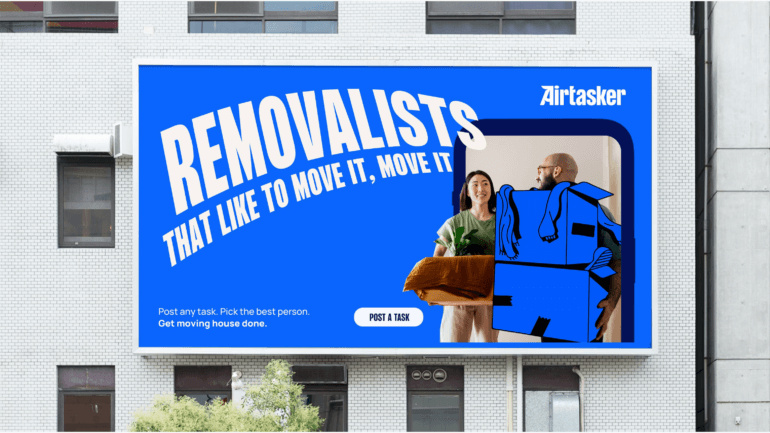 "We used real-time insights to inform our decision-making and prioritisation. Dashboards within the platform enabled us to identify the elements we could optimise. Then we iterated daily, and tested again," says Angeline. "We now have a more precise and customised level of messaging, adapting to the needs and preferences of our users."
Priming for growth by acting big, bold and fast
The success of the brand and UX projects highlighted the importance of combining bold thinking with the insights to give Airtasker confidence in their decision-making.
By daring to explore new ideas and strategies, Airtasker saw the positive impact of the test-and-iterate approach made on brand and UX enhancement.
The improvements across the Airtasker brand, marketing, propositions and product helped them reduce customer acquisition costs. Whilst conversion rates continue to improve thanks to insight-driven optimisations.
"It has become a source of pride for the organisation, and a rallying point for everyone involved. We did everything in-house, even though we are a small team. With Qualtrics giving us insights fast and efficiently, we could deliver at a pace that changed the operating rhythm of the business. It sets us on the right path for international growth, while maintaining the heritage of our brand and loyalty among existing users."
– Angeline Lee, Airtasker Vice President – Brand.
Watch the Airtasker full session on-demand today to get across all of the insights shared. Learn more about XM for Strategy and Research and watch a demo today.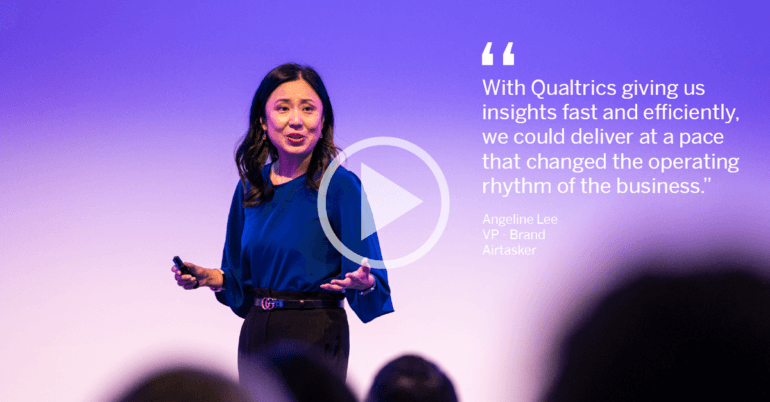 Related Articles