Market Research
The fresh insights people: Scaling research at Woolworths Group
With an average of over 20,000 products in each of its 1,250+ stores that sees 23 million visitors per week, there's a lot the Woolworths Group wants to know to better serve their customers. Learn how its small but mighty research team grew their research panel by a factor of 10 in just two years - helping them deliver higher quality insights with better cost efficiency and at speed.
From the design of shopper experiences in its grocery stores, to development of its own-branded new product ranges - the Woolworths Group's research teams play a significant role in supporting multiple brands in their quest for customer understanding. Like most organisations, the team has leaned on the support of research agencies, but is limited to the number of research studies it can conduct due to costs.
With each brand within Woolworths Group conducting their own research studies and managing multiple panels, it also meant there was lack of efficiency and scale in managing projects across the Group.
In its move towards Agile Ways of Working in 2021, Woolworths Group created a centralised customer research panel, bringing together more than 100 experts across the group. This helped remove data silos for a more holistic view of customer behaviour (and being able to verify that behaviour against transactional data), as well as realise research efficiencies and build up internal research capabilities.
In addition, the teams also needed a central, easy way to disseminate insights throughout the organisation to enable timely decision-making.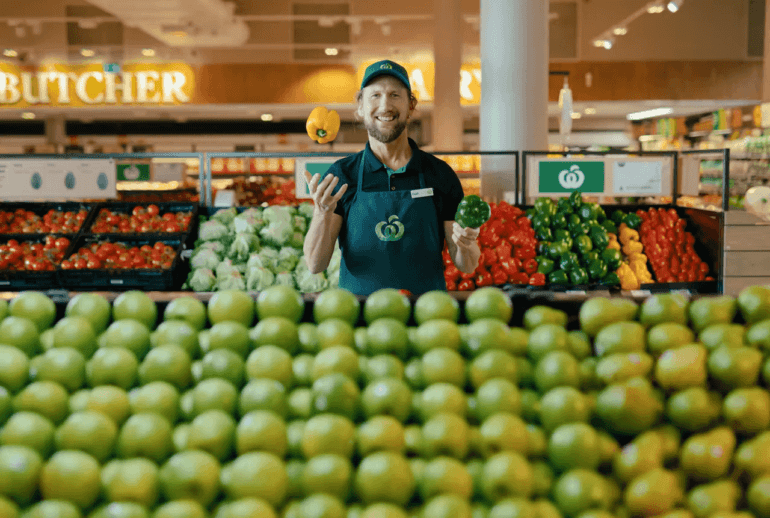 Bringing it all together
To bring together disparate teams, Woolworths Group used Qualtrics' DesignXM platform, and Qualtrics' Panel Management solution.
"The Qualtrics platform enabled us to break the silo mentality that previously existed. The ability to collect and centralise data from all of our businesses' interactions with customers means we can share insights and reach our goals quicker and more accurately."
- Devyani Handa, Listening Engagement Manager - Woolworth Group
Through the platform, research teams across the organisation can quickly, easily and efficiently, self-serve in building their studies, tapping directly into a ready and engaged group of people to provide feedback.
Regular Squad catch-ups enable the research team to delve deeper into studies. They can get visibility of those in progress and in the pipeline, as well as collaborate and share research learnings for ongoing improvement.
"Throughout the journey to scale the function, leaders within the research team would constantly ask, 'What does great look like?' 'What more can we do to not just grow our panel, but ensure great experiences for both customers and users alike?' It was this mentality and desire to continuously improve that has, I believe, led to such a rapid take-up of the services and growth of internal research within Woolworths Group," added Devyani.
Reaching critical mass for scale and speed
Building a panel of willing customers is about bringing together a community of people. And importantly, that community needs to be continually engaged.
The Woolworths Group's panel, named "Gather", began with 8000 customers. The research team undertook a variety of activities to grow the panel. This includes ongoing newsletters and collaboration with different teams from marketing and communications to recruit new panel members.
"Previously, many of the business units weren't aware of Gather and the capabilities we had developed through the Qualtrics platform," says Devyani. "They would default to external agencies, which meant trying to source additional budget. Very often the answer would be 'no' because of cost limitations."
The Gather panel now stands at almost 80,000 customers (growing 10x in two years), enabling Woolworths Group brands to conduct research at scale, and importantly, with more agility. Projects can now be requested, approved and completed within days. And, where previously only two or three projects could be undertaken at any one time, now there can be anywhere up to 20 in market.
"Each time research is published internally, we ensure people know it's powered by Gather and Qualtrics. This creates further internal publicity to get more teams on board and increases our traction across the Group. This produces more demand for the platform and helps us build the number of users internally, ensuring we continue our self-serve mission."
- Devyani Handa, Listening Engagement Manager - Woolworth Group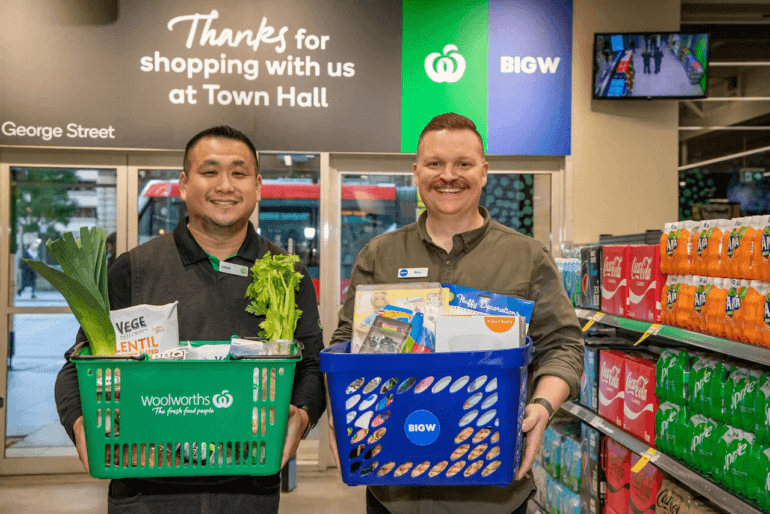 Listening to more voices to serve the needs of all
The Woolworths Group prides itself on serving the diverse needs of the communities in which it operates. For the research team, that means taking into account the accessibility needs of different-abled shoppers.
One of the key initiatives includes undertaking studies on user experience and interfaces of the digital shopping experience for people with vision impairment who use screen readers. The Group is also working with associations such as Blind Citizen Australia, who help to support the Group with consultancy and advice.
As web accessibility is inherent in the Qualtrics platform, this means Woolworths research teams already have a compliant platform to work with. "Eventually we want to reach a point where our sample is not just representative of our customers, but the Australian population in general," adds Devyani.
Powering customer research and insights at scale
The use of Qualtrics DesignXM and Audience Management has seen the Woolworths Group truly scale up its research operations - bringing higher quality insights, multiplying the number of studies that can be undertaken, while helping to build the competency of the team.
Today, more than 40% of all new research projects are now conducted internally via the Gather panel instead of via external research agencies.
Quality of insights is also higher due to the ability to conduct studies with substantial sample sizes upwards of 1,000 customers (vs on average of 500 in the past). The team now conducts three times more research studies at significantly less cost and include more complex research methodologies like MaxDiff and conjoint analysis.
"Scaling a research function as we have means our ability to react and respond to customer preferences is unrivalled," Devyani concludes. "There's no doubt we've had a part to play in helping to drive better customer satisfaction and revenue across our brands. But not only that, we've been able to upskill the capabilities of our people and help them succeed."
Find out more about Qualtrics XM for Strategy & Research and the Panel Management solution here. Start a free 30-day trial today.
Related Articles