Employee Experience
Zoom's CPO Lynne Oldham on why people drive their employee experience
In this installment of our Employee Experience Visionaries series, hear from Lynne Oldham, Chief People Officer at Zoom Video Communications, about:
Why Zoom encourages employees to ask anonymous questions about anything at their all-hands meetings.
How their 100+ volunteer force of employees called The Happy Crew put them head and shoulders above the competition to win Comparably's 2019 Happiest Employees award.
What happens when people are empowered to take the employee experience into their own hands.
On their experience breakthrough:
When initiatives come directly from employees rather than senior management, everyone is more invested.
Two employee-driven initiatives play a huge role in Zoom's employee experience.
Our employee-driven recognition program allows any employee who's moved by the actions of another to send a recognition gift directly to that person. In just a few months, our employees have given more than 700 gifts to their co-workers.
We also have a 100+ volunteer force of employees called The Happy Crew, tasked with organizing activities around moments that matter to our people. From bringing employees together to welcome new Zoomies, to planning company-wide events and intersecting with our community at-large, The Happy Crew is an important driver of employee experience at Zoom. To keep things organized, they even have their own leadership team (including a captain!) and various sub-crews.
The Happy Crew played a huge part in Zoom being recognized by Comparably as the work culture with the happiest employees.
On staying connected with the people of zoom:
At Zoom, we never ignore a question.
Every bi-weekly all-hands meeting has a segment entirely devoted to answering questions about any and all topics. These often provide insight into areas we need to explore in order to improve employee experience. We then dig deeper by incorporating some of these into our employee survey program.
On employee experience trends:
We'll place more focus on building interfaces from the employee's perspective.
Re-thinking the tech stack in a way that's not disjointed is going to be a big trend in the world of HR. As HR leaders, we want to create seamless workflows so our people don't have to remember multiple log-ins or jump from one system to another. The goal is to make employees feel like every interaction is a one-stop shop, even if it isn't.
On developing people leaders:
We like to think of ourselves as a happy culture. I was so pleased (and proud!) when our latest employee survey showed that 85% of Zoomies agree with this statement. But there's always room for improvement, and our survey data indicated we needed some help with manager development.
As in most companies experiencing hyper-growth, there are many opportunities for people to advance their careers at Zoom. Survey data taught us that while we were giving people opportunities, we weren't doing a great job helping them develop the skills required to succeed as a manager.
In response to this, we launched a "Cooler Exchange," an opportunity for people managers to get together via Zoom and dig into a development topic. We set up breakout rooms and cohorts so it feels more like an informal micro-learning session, as opposed to in-person class learning.
On why she does what she does:
People are at the center of everything I do.
I love this job because it's so multi-faceted: one day I might be working on compensation and the next day I could be focused on employee relations. But no matter what the day brings, my focus is always on improving the experience of every Zoom employee.
The people function is still maturing and always changing, which means that I'm always in learning mode. I often feel like I'm paving a path forward for a whole new world for HR, which is very exciting.
On learning from her peers:
It's helpful to be reminded that sometimes we all share the same challenges.
It's easy to think that an organization's people challenges are profoundly unique, but that is rarely the case. When I'm considering doing something new, I always run my ideas by my network. We often find out we're in different stages of doing the same thing, which helps us gain perspective.
Why Qualtrics:
Our head of Organizational Development and Talent recommended Qualtrics based upon her positive experiences. I love the insights Qualtrics allows me to gather and, more importantly, the ability to turn those into actions. It's also super user-friendly.
On books I recommend:
Creative Trespassing by Tania Katan made an impression on me. It's a great read that focuses on being your real self and bringing creativity and fun into every part of your life. She's also the creator of the #ItWasNeverADress movement.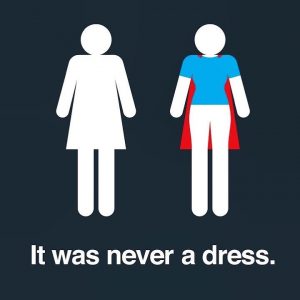 I also recommend Reinventing the Organization: How Companies Can Deliver Radically Greater Value in Fast-Changing Markets by Arthur Yeung and my friend, Dave Ulrich. Leveraging insights from companies like Tencent, Alibaba and Amazon, they propose a new way of thinking about organizational structures as "market-oriented ecosystems."
WANT TO LEARN MORE ABOUT CREATING GREAT EMPLOYEE EXPERIENCES?
We've compiled a reading list based on recommendations from HR leaders like Lynne. See the full list here.
Learn more from XM Visionaries like Ellen Degeneres & Michelle Obama at X4