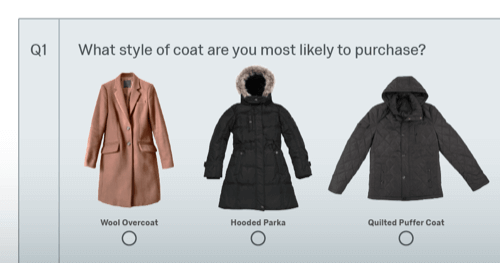 XM Solution Automated Project
Product Concept Test
Focus your product development investment by capturing real-time feedback on your product concept early in your development and evaluate the strengths and weaknesses of potential ideas.
Core Experience
Product Experience
COST
Included with License
Methodology
Concept Testing
Concept testing allows you to test out potential new products early on in their development, before you invest heavily in them. It takes real-time feedback on your product concept early in your development and evaluates the strengths and weaknesses of potential ideas. It means you can focus your resources on the ideas with the most potential and save time and budget by scrapping the ones that are less likely to be successful.
Concept testing is a valuable step to identify perceptions, wants and needs associated with a product or service.
Outcomes Delivered
Identify your strongest and weakest product ideas
Understand how different groups react to product concepts
Prioritize product gaps
Category Tags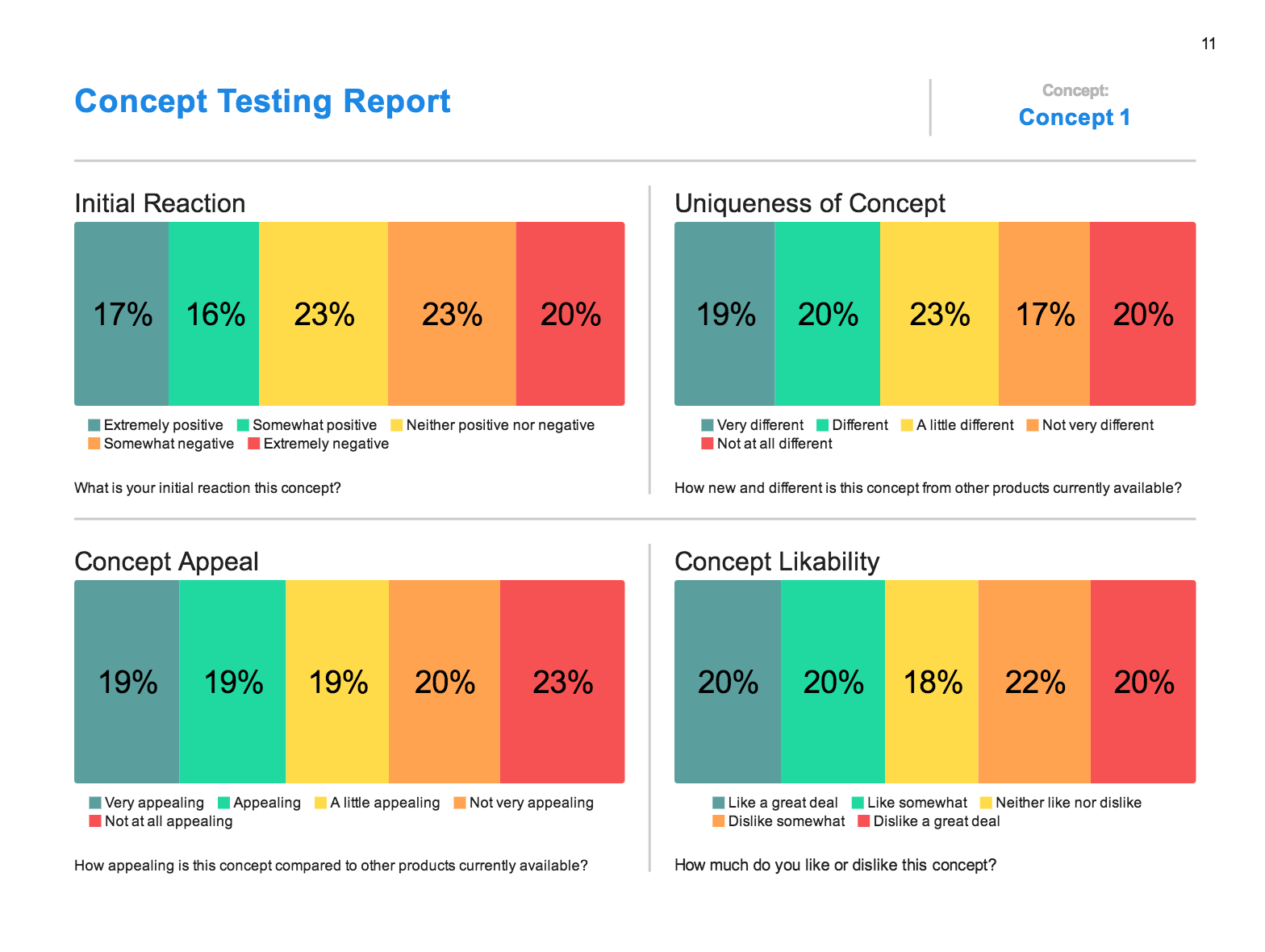 Most likely to purchase
Understand which concept your target audience will be most likely to purchase.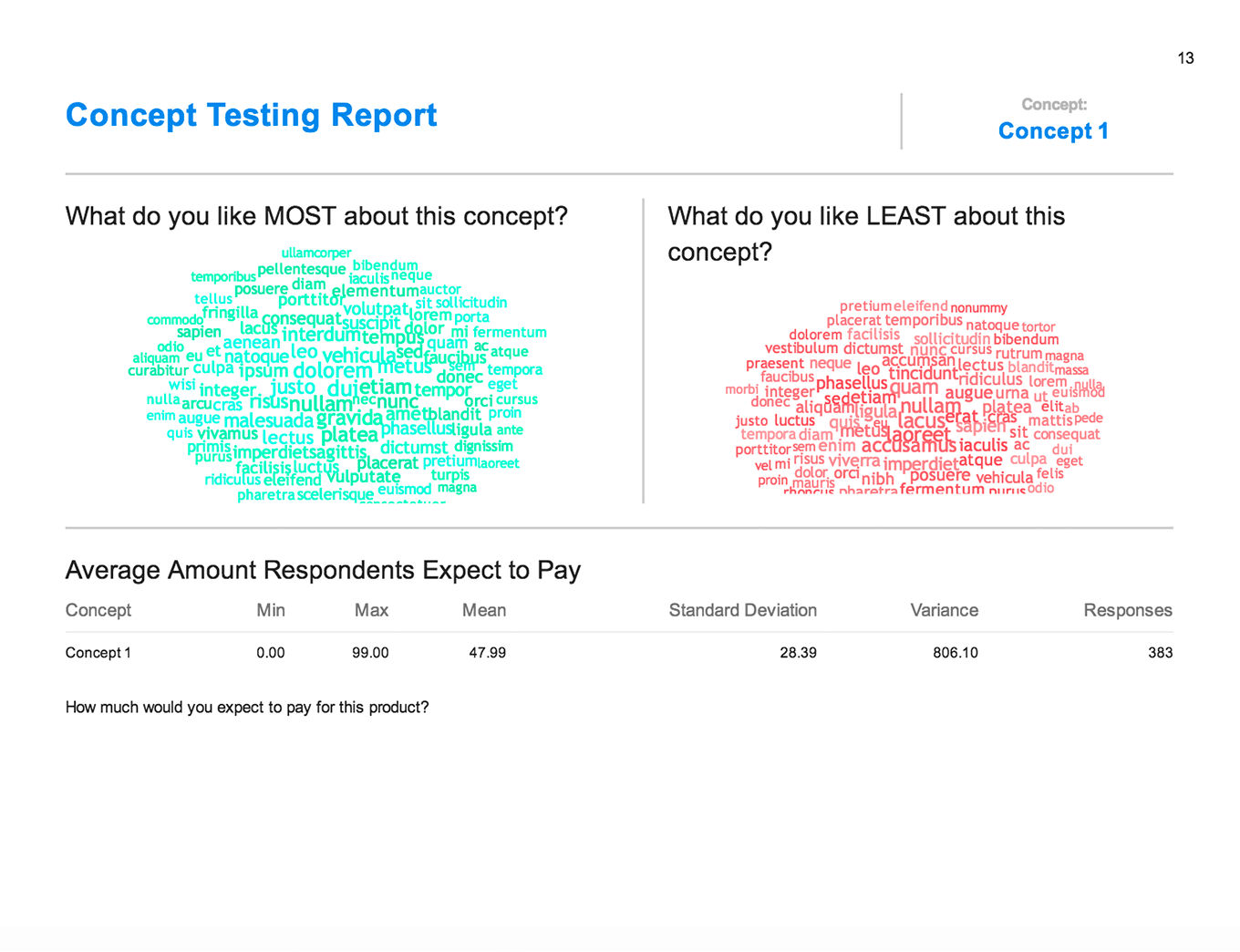 Qualitative feedback
Collect qualitative insights for your concepts to help further refine your ideas and focus on features and functionality that most appeal to potential customers.
What You Get
Expert-built Surveys
An expert-built concept test survey template preloaded with the right questions to help you save time and get results faster.
Ph.D. designed methodology
Prebuilt logic and survey structure
Automated workflow
Response Recommendations
A recommended number of respondents to maximize confidence in your data, specific to your project design. For concept testing, the number of respondents is typically based on the approach and number of concepts.
We make it easy to get responses:
Upload your own contacts
Purchase respondents directly in Qualtrics
Prebuilt Reports
Get instant analysis of your data. Pre-built reports help you spend less time analyzing data, and more time delivering results.
Instant analysis of your data
Easy to understand results
Expert designed charts and graphs
PDF format for easy sharing
Additional Resources
Solution Details
Required License: Research Core 3
Languages
English
Category Tags
Not a Qualtrics XM Customer?
Qualtrics Experience Management Platform™ is used by the world's most iconic brands to
optimize the four core experiences of business.