Qualtrics Experience
Experience Bonus 2019: Going Big Time
Whether it's taking an international vacation, learning to ski, going on your honeymoon, having a relaxing spa weekend, or some out-of-the-box idea, the Experience Bonus has you covered. We created the Qualtrics Experience Bonus so that each one of us can make our dream experience a reality. 
Welcome back to our continuing series highlighting the top experience bonus trends of 2019! If you missed the introduction to this new series, you can find it here. Last week, we finished highlighting the big travel trends at Qualtrics in 2019. We spent time at each of our top 4 vacation destinations: Disney, Hawaii, Japan, and San Diego. This week we are moving on and sharing stories from our next big experience bonus trend in 2019. 
While vacations are the most common experience people choose, there are lots of other ways that the bonus gets put to use. When the experience bonus was created, we recognized that there's no single type of experience that is right for everyone. So, we made the definition of "experience" as flexible as possible to ensure that all of us could create the best experience for ourselves. For some of us in 2019, that meant using the bonus not on a single experience right now, but on something that will create many experiences in the years to come. We've all got those big purchases we want to make, those things that can change how we live. Whether it's a kitchen remodel, adopting a pet, or upgrading a home theater system, that one purchase can mean a lifetime of experiences and memories. 
We made a lot of unique purchases in 2019, and here are a few of our favorites. 
Hayley
I didn't want a one-time experience that I'll remember forever. I wanted an experience that I could live with forever, so I chose to become a dog owner for my experience! I love dogs and have wanted one of my own for years. One day at lunch I was telling my coworkers that I was thinking of getting a dog at some point, and then, it just hit me that owning a dog is a life-altering experience. My coworkers talked me into doing it, and within a couple of days, I'd put a deposit down on a little Morkie-Poo puppy. I named him Malibu. My experience bonus helped me pay the fees, buy supplies, and even get him some training. One of the most rewarding parts about having a dog is getting to share him. I can't tell you how many times I've been walking Malibu when people have stopped to pet him and tell me that getting to see his excited little puppy face made their whole day. He adds excitement to every situation and gives everyone a good laugh with his weird behavior. 
Hilary
I chose to use my experience on my family's backyard. We just moved into a home and currently only have dirt. This money will be used to create a space that we can all go to, to relax and enjoy time together. Throughout this process, I have been learning how to map out landscaping, take advantage of our small space, budget accordingly, and work with my husband to agree on a space that we all would enjoy.
Kyle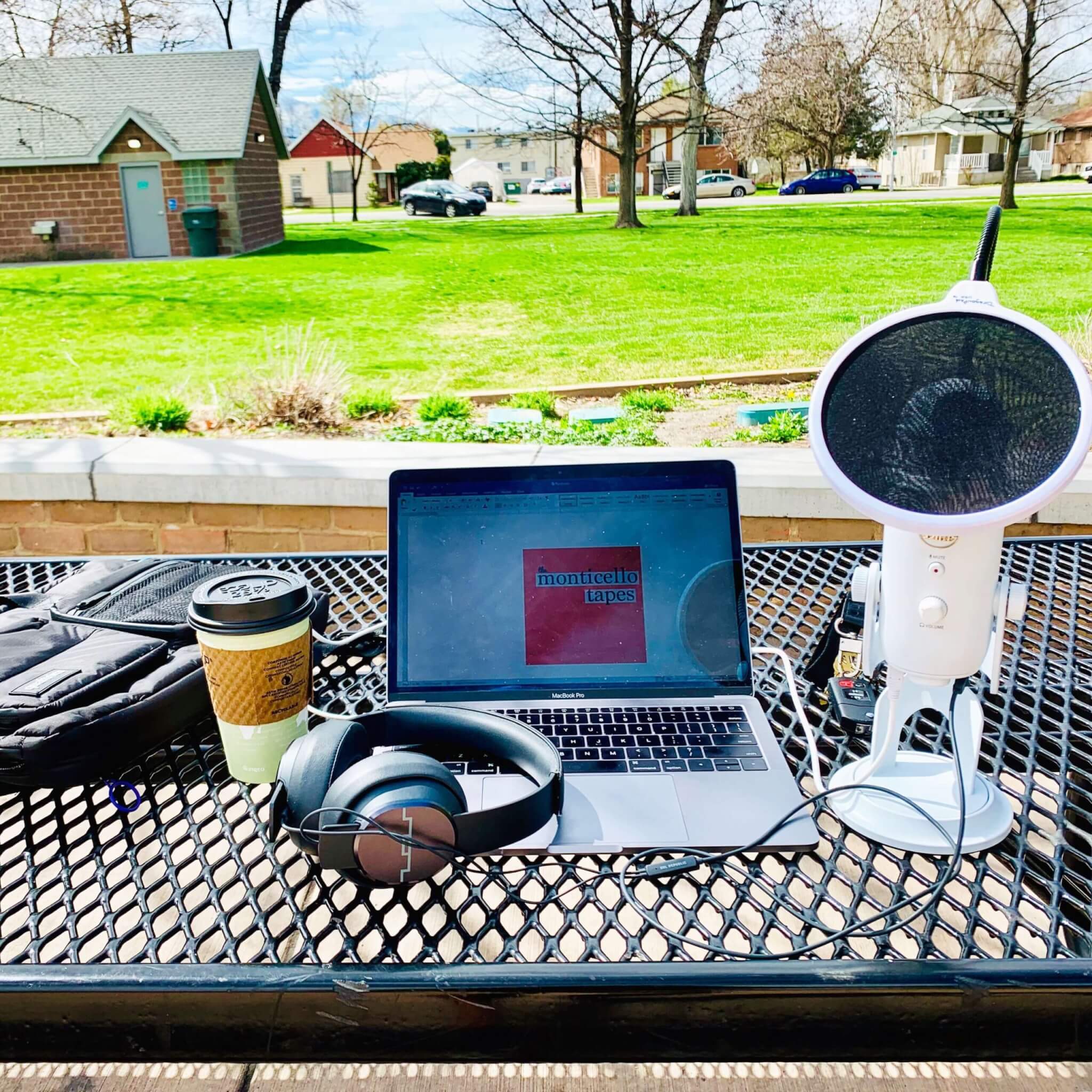 I used my experience bonus to sponsor the creation of my fictional podcast (season 1) named "The Monticello Tapes". Ever since I was a little kid, I have been writing fictional stories, including 3 novels. I decided that I wanted a new experience that pushed my creative capabilities. So I spent about 6 months writing, recording, and producing a podcast. The bonus went towards needed equipment, software, website hosting, podcast distribution, and a low level of advertising. Also fun to note, that although I am 95% of the narration, the other 5% are other Qualtricians that were gracious enough to volunteer to help me. The first season was released in the summer of 2019, and to date, it has over 250 downloads! It was a wild, new, and fun experience like nothing I have ever done before! 
Related Articles