Qualtrics Experience
Top Experience Bonus Vacation Spots in 2019: #1 Disney!
Whether it's taking an international vacation, learning to ski, going on your honeymoon, having a relaxing spa weekend, or some out-of-the-box idea, the Experience Bonus has you covered. We created the Qualtrics Experience Bonus so that each one of us can make our dream experience a reality.
It's become the norm to take time to recharge: it's crucial to controlling stress and increasing wellness. Vacations are a great way to do that and are often the focus of most organizations. At Qualtrics, we've come to learn that vacations are just one of the experiences that can give you a much-needed boost. Maybe you need to take a great vacation or maybe you need to learn how to play guitar or build an outdoor party area in your backyard. We decided to ensure that every Qualtrician gets the opportunity to have whatever experience is needed to grow and recharge each year. So, we created the Qualtrics Experience Bonus to help cover the costs of a chosen experience. Now, we all have the opportunity to make our dream experiences a reality.
With so many amazing experiences happening each year, we love hearing and sharing the stories of how Qualtricians use their experience bonus. If you've browsed our blog before, you have probably seen some of the posts sharing individual stories. As we've been collecting stories from 2019, it's become clear that it was a year of trends. It feels almost like we held an all-hands meeting at the start of the year and collectively decided that we were all going to experience the same things this year. Joking aside, it's fun to see how having a unified vision and values can lead to commonalities in other aspects of our lives.
We're launching a new series to share with you the highlights from our biggest experience trends of 2019. We found four main trends and have categorized them as travel, unique purchases, out-of-the-box ideas, and charitable giving. Each trend will get their own blogs to highlight stories from the Qualtricians who experienced it.
To kick the series off, we are starting with the biggest trend of the year: travel. Qualtricians did a lot of traveling in 2019, and there were a few vacation spots that we just couldn't get enough of. We've created a list of our top four vacation spots in 2019. For the next four weeks, we'll be highlighting pictures and stories from the top destinations. Come along with us as we live a little bit longer in that vacation high.
#1 on the list of top spots probably won't come as too much of a surprise. Apparently, once we get our experience bonus, we're going to Disney!
Matt - Provo
I took the family to Disneyland because everyone in the galaxy wants to see the new Star Wars Land! I lead my family successfully through the long lines and away from the Storm Troopers. Then I got to live a dream of mine when I was able to pilot the Millenium Falcon.
Bart - Provo
I took the kids to Disneyland with the intention of having one last family trip with our 3 kids (soon to be 4). It worked out great! The experience bonus covered the park tickets for the three days we were there, and everyone had an awesome time. Taking time away after a crazy Q1 to relax and reconnect with my kids before adding a 4th to the mix, was incredibly relaxing and a real high point of our year.
Austin - Provo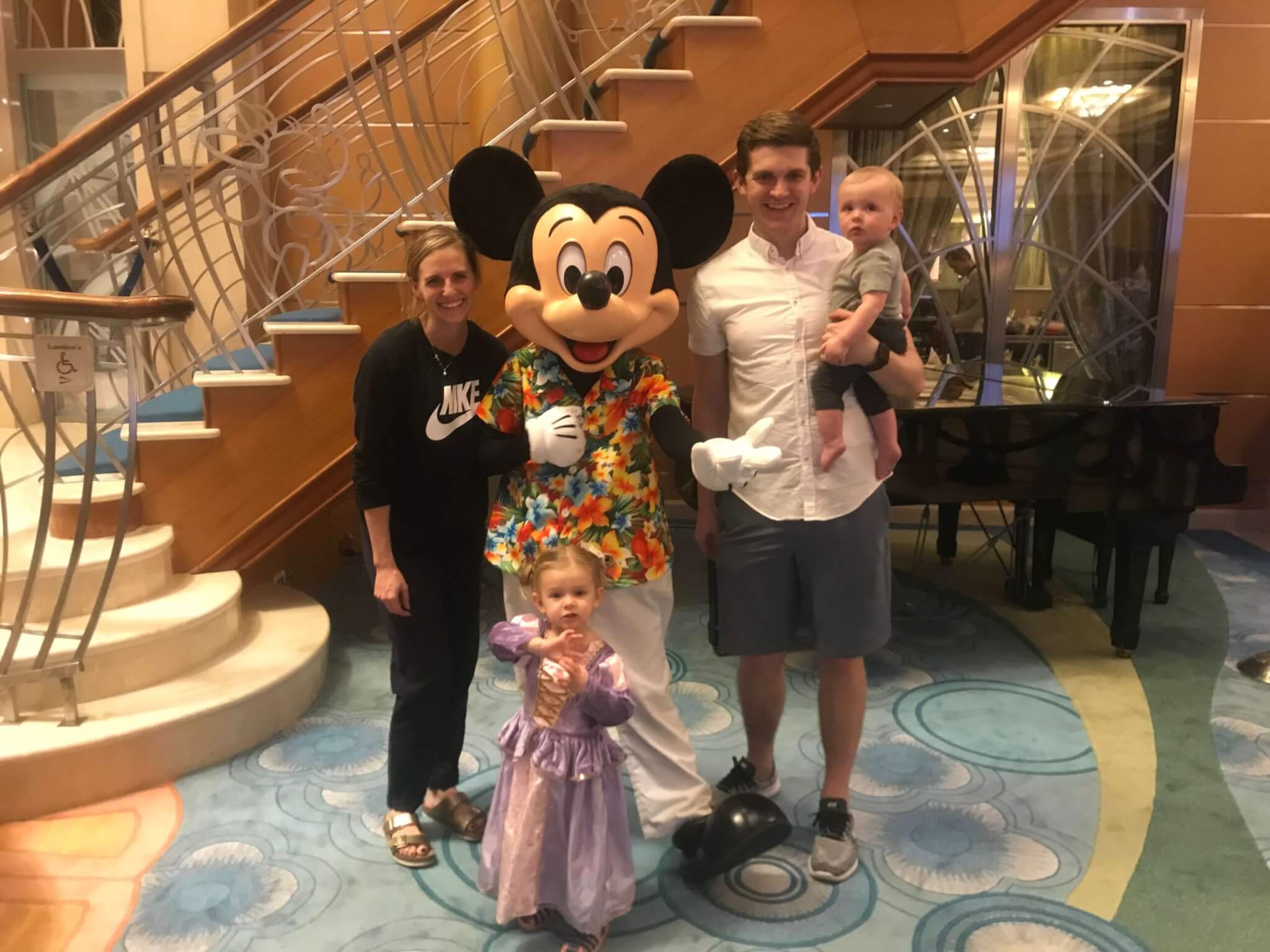 I took my family (wife, 2-year-old, and 8-month-old) on a Disney Cruise. I have never been on a cruise before, and my daughter loves the Disney characters. It seemed like a perfect time to do it! It was living to its finest! We had the most wonderful time. My daughter still talks about it almost every day. We made so many wonderful memories and got the chance to try something new altogether.
Cat - Remote
My daughter turned 10 years old last October. She has a love for wildlife; she watches documentaries and educates herself online. She has always dreamed of an African Safari, but when we broached the subject of actually doing this, she became very hesitant and fearful. A friend of mine told me about Animal Kingdom in Walt Disney World which has an African Safari. Much more contained of course than an actual Safari, but they personalize it for families. It was an amazing experience!
Brandon - Provo
I have three daughters that have never experienced Disneyland and wanted a "princess" experience. I made my Qualtrics Experience a Disney Princess experience for my daughters. We bought tickets that allowed us to enter the park early each day and my daughters had direct access to interact with Disney Princesses before the crowds arrived. We spent 15 hours in the park each day, and this was one of the most memorable vacations I have taken with my daughters.
Sebastian - Provo
I have 3 girls ages 5 and under that are obsessed with princesses. We used our Qualtrics Experience bonus to take them to Disneyland to meet the princesses. Working with top brands can be both rewarding and demanding. It was a great opportunity to take some time away and have memorable experiences as a family. I will never forget my 18-month-old giggling on the teacup ride or my 3 and 5-year-old daughters wearing their princess dresses around the park in anticipation of meeting one of their favorite characters.
Joseph - Provo
It was great to take my two-year-old to meet Mini Mouse during a time of life when it was legitimately the biggest dream come true for her.
---
The moral of this 2019 Top Vacation Spot story? It looks like we should've gone for the group rates! Be sure to check back with us next week to see what place took our #2 vacation spot in 2019.
Qualtrics is growing, and if you're ready to find your "why" at a place like this, you can explore our open opportunities at any time by visiting our career page or by joining our talent community.
See more of the Qualtrics Life on Facebook, Instagram, and Twitter.
Related Articles