Qualtrics Experience
Top Experience Bonus Vacation Spots in 2019: #3 Japan!
Whether it's taking an international vacation, learning to ski, going on your honeymoon, having a relaxing spa weekend, or some out-of-the-box idea, the Experience Bonus has you covered. We created the Qualtrics Experience Bonus so that each one of us can make our dream experience a reality. 
Welcome back to our continuing series highlighting the top experience bonus trends of 2019! If you missed the introduction to this new series, you can find it here. Currently, we are highlighting the big travel trends at Qualtrics in 2019. 
Last week, as part of our top vacation spots of 2019, we revisited the many trips Qualtricians took to the Hawaiian islands. From whale watching in Maui to Snuba trips in Kauai to tours of the famous Kualoa Ranch, we did it all. However, Hawaii wasn't the only island we visited last year. So, let's head 4,000 miles northwest to the birthplace of sushi.
That's right, #3 on the list of top spots is Japan! 
Jack
I used the experience bonus for my trip to the Rugby World Cup in Japan. It bought a Japan Rail Pass for both my girlfriend Sophie and me, which we used to travel from one end of the country to the other every couple of days. I've played/watched/obsessed over rugby since I was young, so this was the trip of a lifetime. Also, I learned that eating raw chicken in Japan is totally OK, provided you wash it down with a bottle of sake.
Domino
I decided to travel to Japan with a few friends. I've always been fascinated with Japan since learning about ancient Japanese history in elementary school. I fell in love with the ancient cultural traditions, and my fascination continued as I grew up. Later in life, I became more interested in the present culture primarily through anime. Visiting Japan has been number one on my bucket list for as long as I can remember. It's one thing to study culture and another to see and live it. Going to Japan allowed me to live out my dreams of seeing the bright flashing lights of Tokyo and walking down the quieter market street lined with shops and vendors. I was able to live in typical Japanese residences and taste their standard fare of ramen and sushi-- both of which completely dominate what's available in the US. I left with a strong understanding of what a typical life might be like in a major city, but, if anything, the trip made it clear that I need to go back and learn more!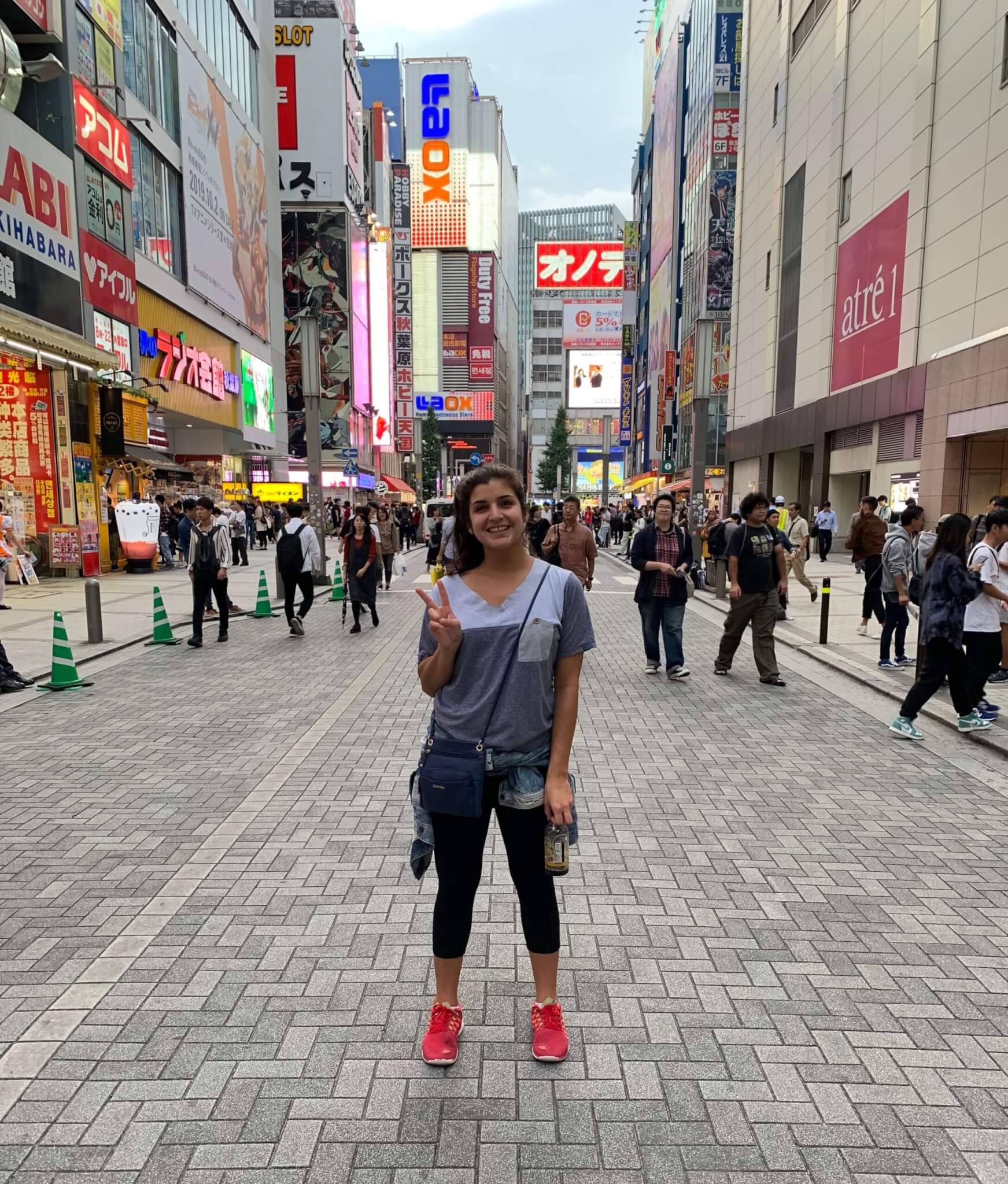 Jessica
I went on a week-long trip to Japan with a few other Qualtrics employees. I've never visited an Asian country before and wanted exposure to a culture that was different than my own. I learned that while I thought this culture was so very different than my own, it really wasn't. A couple of customs differ, but that just allows you to learn new things when you interact with new people. Overall, we're all quite similar and there is a lot more binding us all together than differentiating us from each other. 
Josh
I took my wife to climb Mt. Fuji in Japan for her 30th birthday! Leaving our 4 kids for an international trip was something we've been wanting to do for a long time.
John
I took my first-ever trip to Japan. I spent over a week exploring Tokyo and Kyoto at the height of the cherry blossom season. As someone who is passionate about traveling and seeing the world, the most memorable experiences are the truly authentic ones, particularly where I feel like I've stepped into a completely different culture. So not understanding a word of Japanese while participating in a Buddhist ceremony, being the only customer in a hole-in-the-wall sushi restaurant, and wandering among the 1,200 hand-carved stone figures of the Otagi Nenbutsu-Ji temple in the foothills above Kyoto were three of the most memorable experiences of the trip. Thank you, Qualtrics, for making this possible.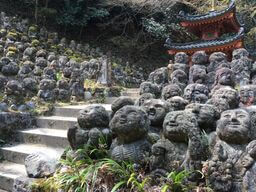 ---
The time Qualtricians were able to spend in Japan was greatly enjoyed, and we were glad to see that some folks from the team went as a group! Time out of the office is critical for everyone to prioritize: we deserve to be our best selves, and being fully energized and recharged is an important part of that. Be sure to check back with us next week to see what place took our #4 vacation spot in 2019.
Qualtrics is growing, and if you're ready to find your "why" at a place like this, you can explore our open opportunities at any time by visiting our career page or by joining our talent community.
See more of the Qualtrics Life on Facebook, Instagram, and Twitter.
Related Articles