6 Key Steps for Designing an Effective 360 Degree Feedback Program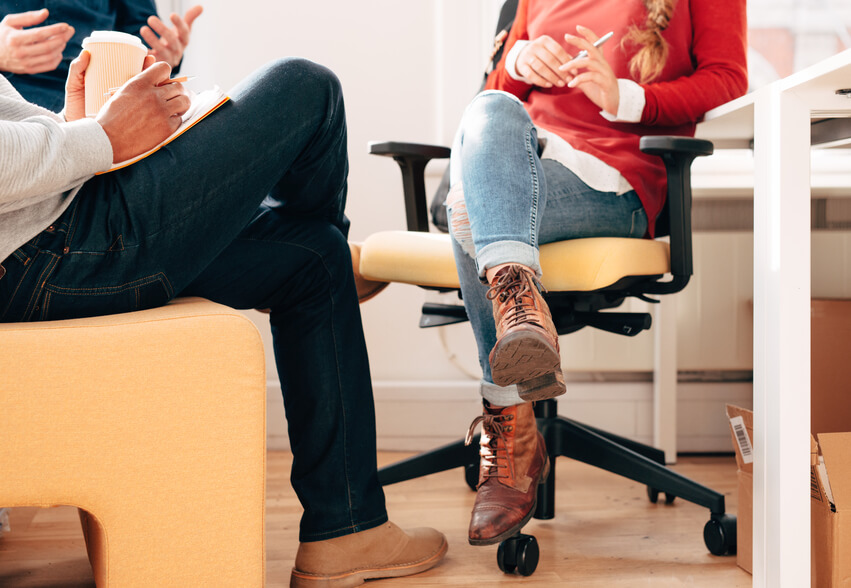 HR experts know that traditional performance management can be controversial and a little tricky to incorporate in the workplace. In fact, many HR gurus believe that traditional performance management should be completely abandoned, while others struggle to find a flexible performance management system that actually drives desired behaviors. No matter which camp you fall into, you're probably all too familiar with traditional performance management systems that rely on top-down ratings and only include one to two formal discussions between employees and managers. If you manage a team or work in an HR role, you know that employees want a more continuous stream of candid feedback. In fact, they expect it.
Take your 360 knowledge to the next level: Best Practices: 360° Feedback
360-degree feedback is a common and powerful approach that many organizations use to combat the issues inherent in traditional performance management.  A true 360 feedback program collects feedback from the people employees work closely with, including managers, peers, direct reports, vendors and customers. This type of varied feedback can be extremely valuable for employee development and can act as an extremely powerful performance management and feedback tool that deliver well-rounded feedback to individual employees. Why? Because true 360s give employees actionable insight into their behaviors and performance, which in turn, drives development and behavior change.
Common 360 Mistakes
360 feedback is extremely valuable for employee development, but they sometimes fail due to easily avoidable mistakes:
Neglecting to define a purpose for your program
Making decisions about program workflow that do not align with your program purpose
Lack of accountability or action
Steps to a Successful 360 Feedback Program
To design and implement an effective 360 feedback program, follow these six steps:
Define the purpose of your program
Design the workflow of your program
Build a competency model
Write assessment items
Adhere to best practices in reporting
Follow up on results
Ready to learn how to implement these six steps? To learn more about building a 360 program check out our ebook: Best Practices: 360° Feedback
Get the eBook: Best Practices: 360° Feedback