Customer Experience
Please hold, this contact center isn't ready to deliver breakthrough CX
Customer care teams have the power to deliver breakthrough experiences, and our latest research shows just how much customers value them. But despite their potential, they lag behind other business investments. Find out how making the right investments in your service center culture can turn yours from a necessary cost center into a key brand loyalty driver
Call centers, contact centers, service centers, even experience centers — call them what you will, the fact remains that at some point in their lifetime with a brand, every customer will get in touch with one.
Whether it's a traditional call center, chatting to an agent online or using an online knowledge base, every customer will be able to recall both the good and the bad experiences they've had.
There's the agent that helped you continue on your journey when you lost your card while on vacation.
Or the live chat that knew all about the call you made 18 months about your product not working, and immediately organized for a replacement rather than having you tediously run through the standard troubleshooting steps for the 15th time.
In fact, 78% of customers say a single interaction with a contact center has changed the way they feel about a brand.
Customer service, delivered well, has the opportunity to create experiences that turn customers into fans.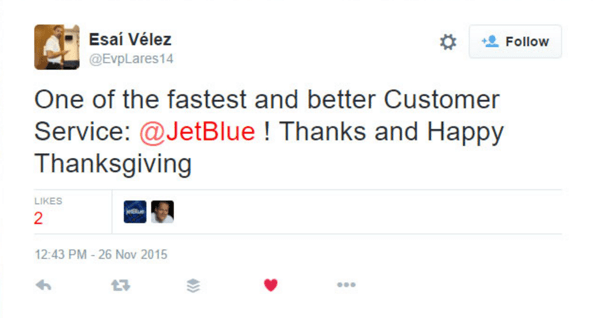 Understand the contact center experience with our free customer service survey template.
So why are contact centers often the last place execs look to invest when it comes to delivering world-class experiences?
It's all about perception.
78% of customers say a single interaction with a contact center has changed the way they feel about a brand
Contact centers are seen as a sunk cost in most organizations. They're seen as high touch, low value interactions, and any investment is seen as keeping that service going. Nothing more, nothing less.
Compare that to retail stores. Investing in retail store innovations is seen as an investment in sales - put the money in, expect to see a return in increased sales.
Customer care leaders need to change the conversation.
They should be demonstrating to leadership teams how investing in customer service has a direct impact on the bottom line
Or how breakthrough brands like Mastercard, American Express or JetBlue have seen their investments in service centers pay dividends for customer loyalty.
Talk the language execs know best - revenue!
Going back to retail stores again, think about the metrics a store leader would use when pitching for investment - there's usually a financial contribution (eg. sales per ft2) and an accompanying cost metric (eg cost per ft2).
Most contact centers meanwhile focus only on cost metrics - average handling time, average resolution time, calls per agent... the list goes on!
With a few exceptions, contact centers the world over are reporting metrics to their leadership team that reinforce the culture that they're a cost, rather than demonstrating what they contribute to the business' success.
What's more, our research shows it's impacting the employee experience, too. 41% of contact center agents say 'being judged on over-simplistic metrics' is one of the top things they hate about their jobs.
Now, imagine the difference if you were to go instead to senior leadership teams with different metrics, like customer lifetime value (CLV).
You could walk into the boardroom and say 'when you invest X in delivering this contact center experience, we see Y growth in customer loyalty.'
Now you're speaking their language.
And think of it from the agents' side too — rather than being judged on cost efficiencies, they're actively being encouraged to deliver on the experience, and can see the impact of their work on the business.
Metrics and culture are rarely spoken about in the same sentence when it comes to the contact center..
That needs to change.
Our research shows how an outdated approach to measurement is driving a culture that compounds the issue for many contact centers — unable to demonstrate their importance to the experience, they're seen as a necessary cost where 'optimization' is the watchword and not 'experience'.
See How to Drive Culture Change in Your Contact Center
Download our report on disrupting the 2020 contact center