Employee Experience
Managing virtual teams: 8 tips for managing remote teams successfully
A good worker is a good worker, no matter where in the world they are. But bringing good workers together to become a virtual team takes a little more work when they're separated by distance. If building and managing a successful remote team is a challenge you're facing right now, here are some ideas to help you.
1. Agree on how you will work together as a team
Before you hire your first virtual team member, think about what your expectations for remote work will be. Are your distributed team members going to keep head office hours, overlapping, or putting in their time whenever they see fit? What do you expect from them in terms of deliverables, contact, and time at the keyboard. On the flip side, what tools and services does your virtual team have of you. For example, what technologies do you need to provide to ensure employees can work without hassle.
Outlining how the team will work together empowers your virtual employees to collaborate and communicate for optimum results.
2. Don't overlook the importance of onboarding
The chances are when someone comes to visit your company offices they'll learn a lot about what you're about. But how do you do that for virtual employees?
The answer to that question for some employers is to send a parcel to their new hires welcoming them on board. A corporate mug, mouse mat, or t-shirt, for example, can help someone feel they are on the team in a way that signing a contract doesn't.
3. Make time to bond as a team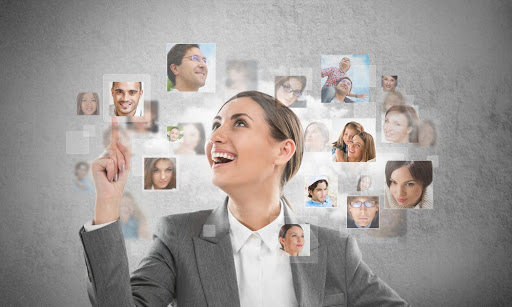 In a face to face meeting you exchange pleasantries, chat about the weather, share jokes or experiences before you get down to business. But this important part of team bonding can get missed when you're talking via voice or video.
You could organize co-working sessions via Zoom, or get together for a coffee at a certain time each week just to shoot the breeze. Online games offer another opportunity for teams to come together - in fact online multiplayer games are many people's first experience of distributed teamwork! You could slay dragons on Neverwinter, battle it out on Fortnite, or if you're more of a pacifist then there's communities in games like HayDay.
Taking time to socialize can be particularly important if your team comes from different cultural backgrounds. Doing so can help you harness the awesome power of diversity without the drawbacks of misunderstanding or intolerance.
4. Avoid slang and colloquialisms
If you're hiring remotely, there's a higher possibility the person you take on will have a different first language to you. Their English might be excellent, but if it's a second language for them, then they may still struggle to understand colloquialisms or slang.
You can support these team members better by doing a couple of things:
Either agree with the whole team to not use these sorts of terms, or start building a glossary to help others understand them;
Make sure that any 'handouts' from meetings get circulated ahead of time so that non-native speakers get a chance to familiarise themselves with any new vocabulary;
Offer a back-channel during meetings, where they can private message someone to ask if there are any points they're not 100% clear on.
5. Create a focus for everything you do
Teams don't come together over task lists, they come together over missions. The Google mission statement doesn't have any numerical targets, it simply says they aim to, 'to organize the world's information and make it universally accessible and useful.' It doesn't limit them to a methodology but it does create a focus for everything they do.
It's important that your team come up with this vision for themselves. Don't worry if you have team members in different timezones - you can use some of the great online collaboration tools to brainstorm until you've found the perfect sentence for the whole team to get behind.
6. Come together outside of work interests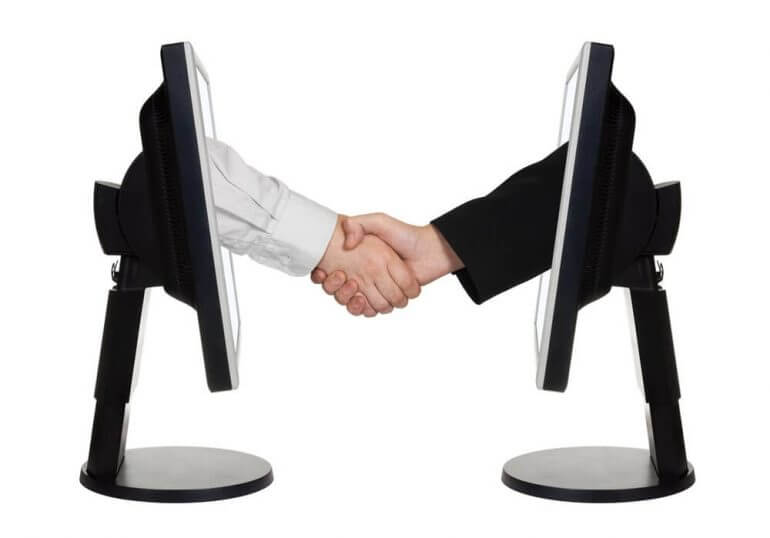 What's the remote team equivalent of dress-down Friday or creating a team of runners to raise money for a local charity? How about signing up for challenges that are location independent?
The whole team could sign up for Movember (ladies can pencil on their ultimate moustache), Dry January, or the Ration Challenge. You can share experiences, and fundraise together to help out a cause that's important to your team.
7. Make it easy to communicate
When you share an office, you stay in touch with your team without really thinking about it. You might hear people sharing problems and advice, or just giving each other a word of enthusiasm. You need to find a way to replicate this with your remote team.
For many remote managers, that's done through using a chat application such as Slack. You can set up different channels for different purposes, and invite only the team members who need to be on there to join them.
Having a general chat channel can be a good way to help with the social aspect. Some teams have found that having a 'staff only' channel with no managers helps the team talk about any problems they might be having, with a nominated person bringing it to your attention if necessary. Like the open-door policy of an office, letting your team know they can IM you at any time can be very reassuring.
It's always better to over-communicate than the reverse with a remote team. One reason we like the Agile Development Methodology for remote work is because of the daily standup; a meeting that lets your team share progress and problems and keeps everyone in the loop. Daily may be too much for your team, but reaching out regularly to the whole team, and to each of them as individuals will pay dividends.
8. Lead by example
Ultimately though, leading a remote team comes down to the same thing that any kind of management does; leading by example. If you walk the walk as well as talk the talk, your team will likely fall in behind you and do the same. Just make sure that you have a clear vision and you keep communicating that to your team, and no matter where in the world they are, you'll find that they come together.
Discover the Latest Trends for Employee Experience in 2020