Company News
Qualtrics Acquires Clarabridge, the Industry Leader in Omnichannel Conversational Analytics
UPDATE, October 1, 2021: We have closed our acquisition of Clarabridge, bringing the industry leader in omnichannel conversational analytics to the world's #1 experience management platform. Read more about what's next here.
Today is an exciting day—Qualtrics has agreed to acquire Clarabridge, the industry leader in omnichannel conversational analytics.
One of the reasons we went public was to accelerate our category leadership and build a mission-critical software platform used by every organization around the globe. And part of achieving that goal is being able to complement our organic innovation with smart acquisitions.
That's why our acquisition of Clarabridge is such an important milestone for our company, just six months after our IPO.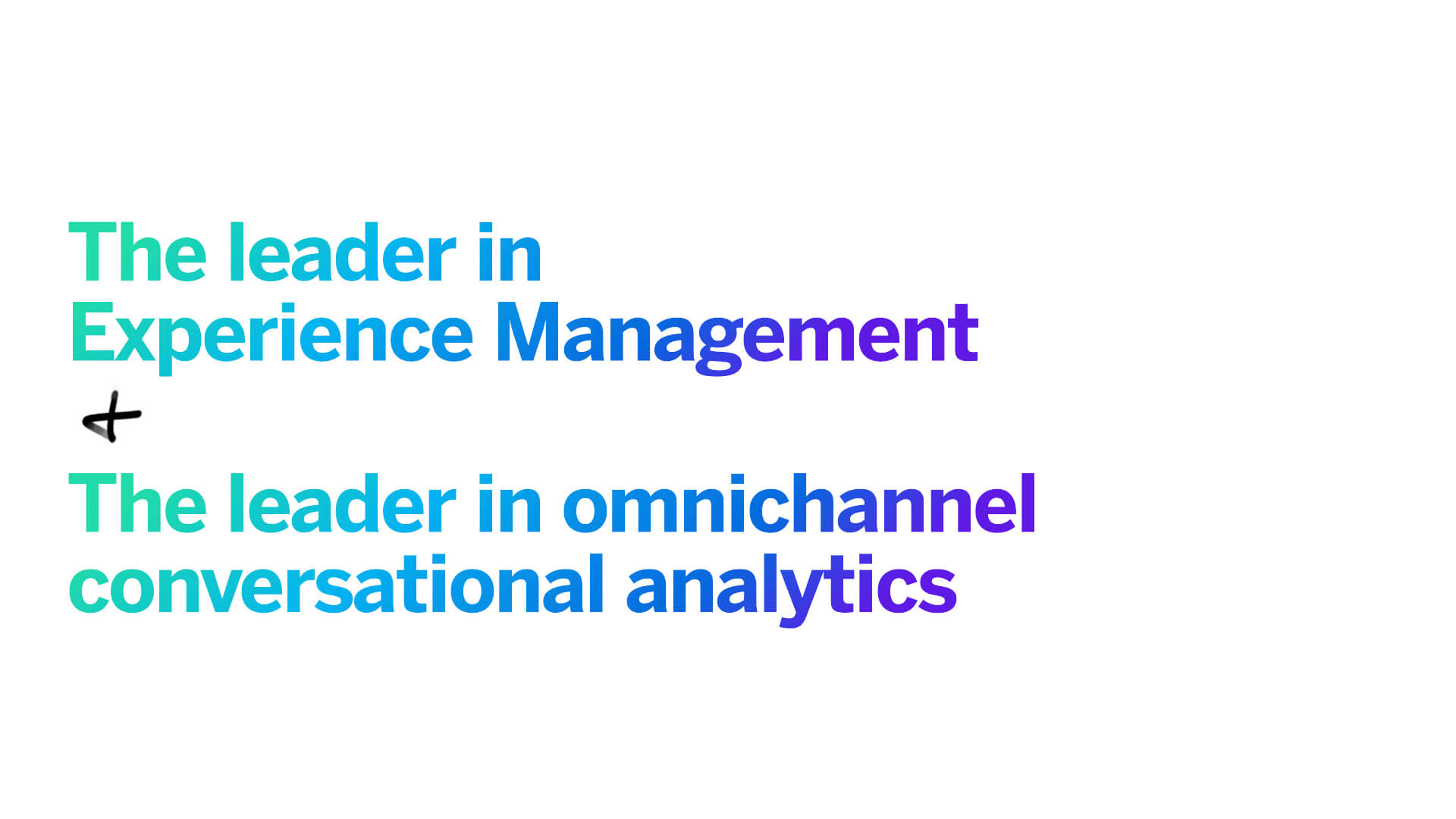 Today, Qualtrics has the most powerful platform for enabling companies to directly ask their customers and employees the right questions to understand what they're thinking and feeling. We make it simple and scalable to analyze that data and use it to take action to improve their products, brand and work experiences.
But we know that people are increasingly sharing their feedback in many different ways, and very often, it's not directed at the company at all. It happens in informal ways like social posts, support calls, product reviews, and video recordings––this kind of unstructured data is seeing unprecedented growth.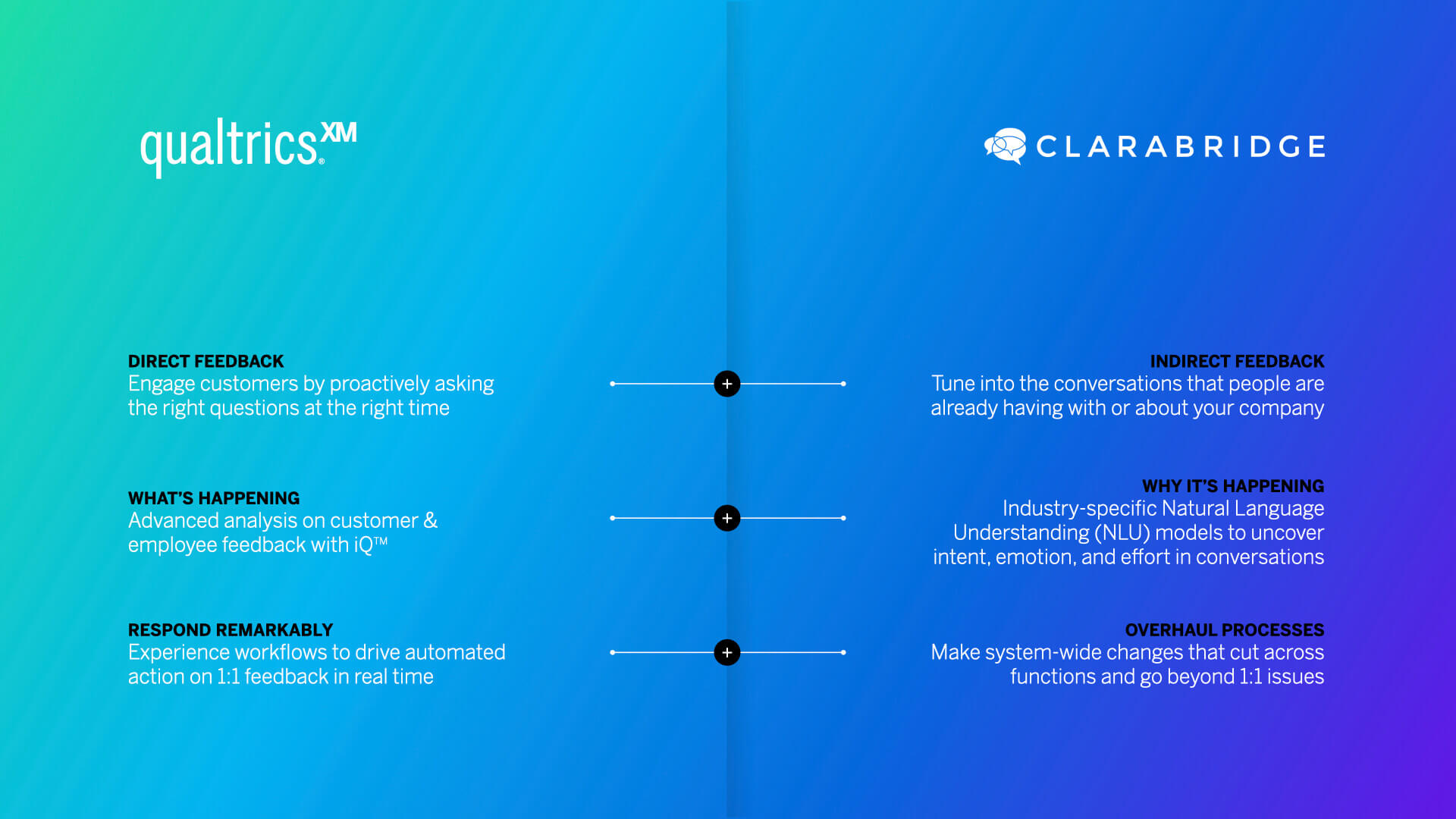 Clarabridge's AI-powered platform enables companies to discover and analyze that vast universe of feedback. This data exists at such a scale that, without Clarabridge, companies might never discover and analyze it in a way that provides meaningful, actionable insights that drive business outcomes.
Combining our strengths will create the best of both worlds for our customers. Clarabridge's sophisticated omnichannel conversational analytics will extend our platform's ability to turn any type of experience data into actionable insights. Our customers will be able to tune into, analyze, and act on everything customers and employees are saying about their organization, wherever they're saying it, all on the world's #1 experience management platform. Our customers will be able to ask the right questions and also get answers to questions they never had to ask.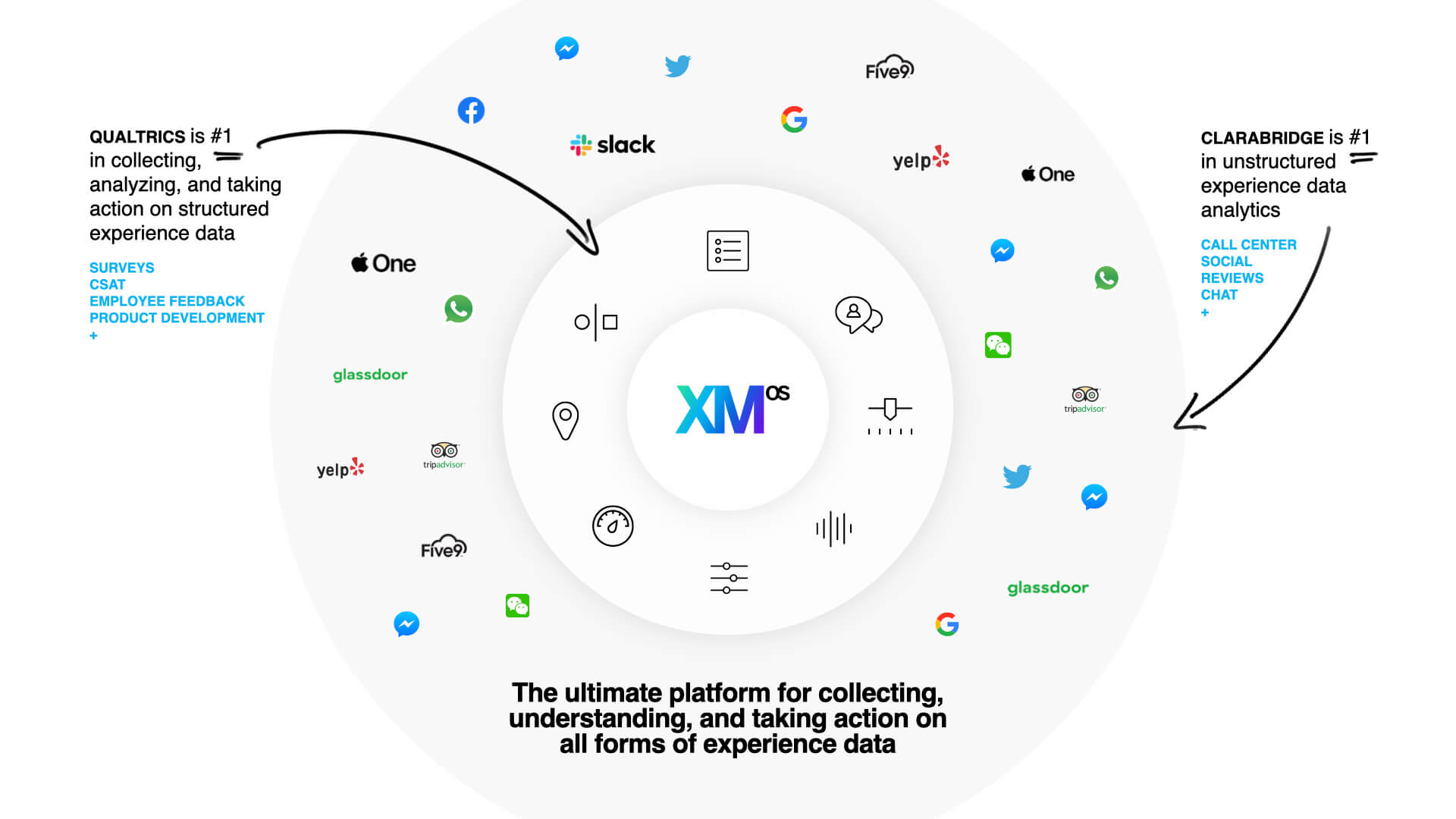 Altogether, this strengthens every company's potential to truly understand their customers and employees and deliver personalized experiences to them at incredible scale.
We've known the Clarabridge team and technology for many years, and we've admired the powerful platform they've built. We're culturally aligned in our values, with a relentless focus on customer success, innovation, and winning as a team.
This is an absolute game-changer for Experience Management, the category we created and continue to lead. We have an unparalleled opportunity to help companies build deep, trusted relationships with their customers and employees and deliver incredible experiences that everyone will love.
We couldn't be more excited to have the Clarabridge team join Qualtrics.
Related Articles