What's new with Qualtrics Customer Experience: save time and scale your programs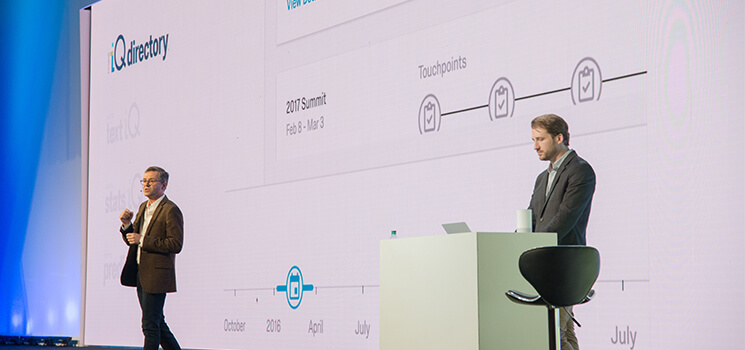 "What's new in the world of CX at Qualtrics? We're answering that question with our new CX updates series. Check out the CX Updates feed for updates from previous months."
Companies are focusing on personalization more than ever to both delight customers and improve their business. 81% of consumers want brands to understand them better and know when and when not to approach them, according to Accenture. That's why companies from Amazon to Netflix to Target, create recommendations that are unique to consumers tastes and needs based on a rich profile that has been built through a lifetime of choices made.
We're on a mission to help you create a world-class CX program through personalization, predictive tools, and embedded data to empower every employee. Find out what's new in Qualtrics to help you create world-class Customer Experience for your business.
XM Solutions: Expert-built solutions at the click of a button
We're excited to announce the expansion of XM Solutions to help you close experience gaps faster and more effectively than ever before.  There are now over 45 expert-built solutions spanning automated projects, guided programs and full-service research, designed by industry and research experts to accelerate customer experience, employee experience, and market research.
Personalize Customer Interactions at Scale with iQ Directory
Personalization can be easy when you're only dealing with a handful of customers, but as your business grows both in terms of customers and employees, it gets much harder to be customer-centric and avoid data-silos. How can you keep personalizing customer experiences while breaking down silos at scale? iQ Directory helps you do exactly that, find out what's new and check out the website to learn more.
Rich profiles to engage customers – create customer level contact preference by both channel and frequency to reduce survey fatigue and develop robust segmentation
Timeline visualizations – show the complete customer journey and history of the relationship across X and O data
Automated distributions – keep iQ Directory up-to-date and eliminate the need for costly data integrations with internal systems
Automated Workflows & Closed Loop Enhancements
The ability to act fast and efficiently in your CX program is a key driver in delivering exceptional customer experiences and driving business outcomes. Your contact center is ground zero for delighting and problem-solving for your customers — being able to utilize agents effectively and close the loop with customers quickly makes all the difference.
Ticketing queues – manage ticket assignment to automatically identify available workers with the correct skill set
Ticket forwarding – automatically re-assign tickets to another user to make sure you can still close the loop efficiently if the primary person is unavailable
Ticket events

– allow users to set up an event trigger based on a ticketing event, such as a status change that meets a certain condition such as, if ticket priority changes to high, an email is sent to a manager.

Ticket templates– easily create ticket actions for consistent and more efficient issue resolution.
Advanced User Management
Program administrators can now easily manage their CX programs at scale with advanced user management. Now, you can bulk import and export both users and their metadata all while incorporating search and filtering functionality. Plus, the simple controls give you the flexibility to change user permissions on the go, while ensuring security needs are still met. As your organization and customer demands grow, advanced user management evolves with it.

Updated Distribution Reporting
25% of researchers cite poor outcomes as their top challenge, according to the GRIT report, for good reason: without quality data you can't deliver quality insights. Updated distribution reporting visualizes successes or failures in survey distribution, so you can quickly spot problems and take action to address it in real time and ensure you're getting the highest quality data.
Contact centers aren't the only area that need efficient and timely inputs for a program's success. Distribute survey tasks automates the chaining together of surveys to accomplish specific workflows, such as an info capture survey post-transaction, which then triggers a follow-up CSAT survey.
We hope you enjoy these new capabilities and we would love to hear your feedback on how you are using them to advance your CX program. Join us in the Qualtrics Community forum to share your thoughts.
Cheers,
Webb
VP, Customer Experience