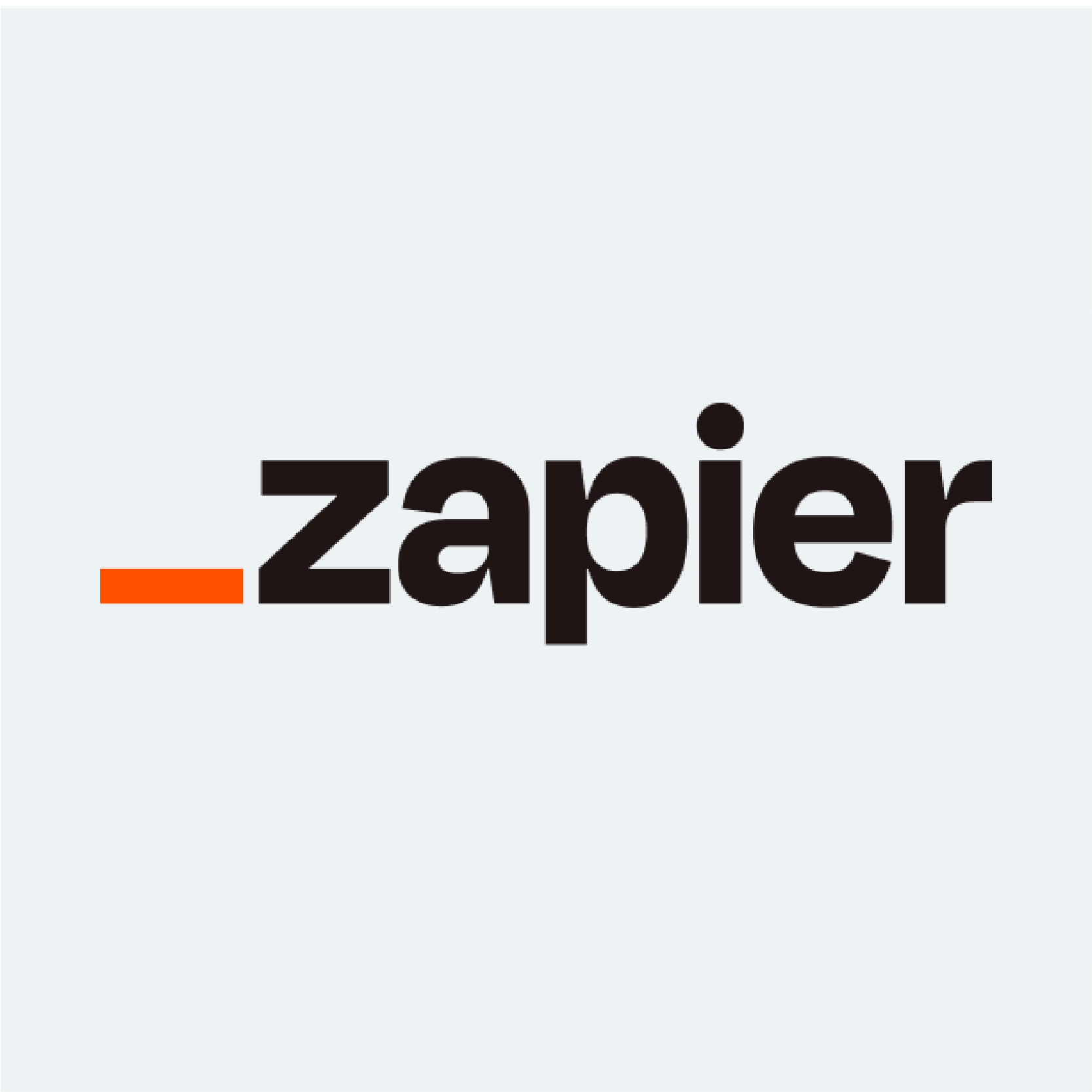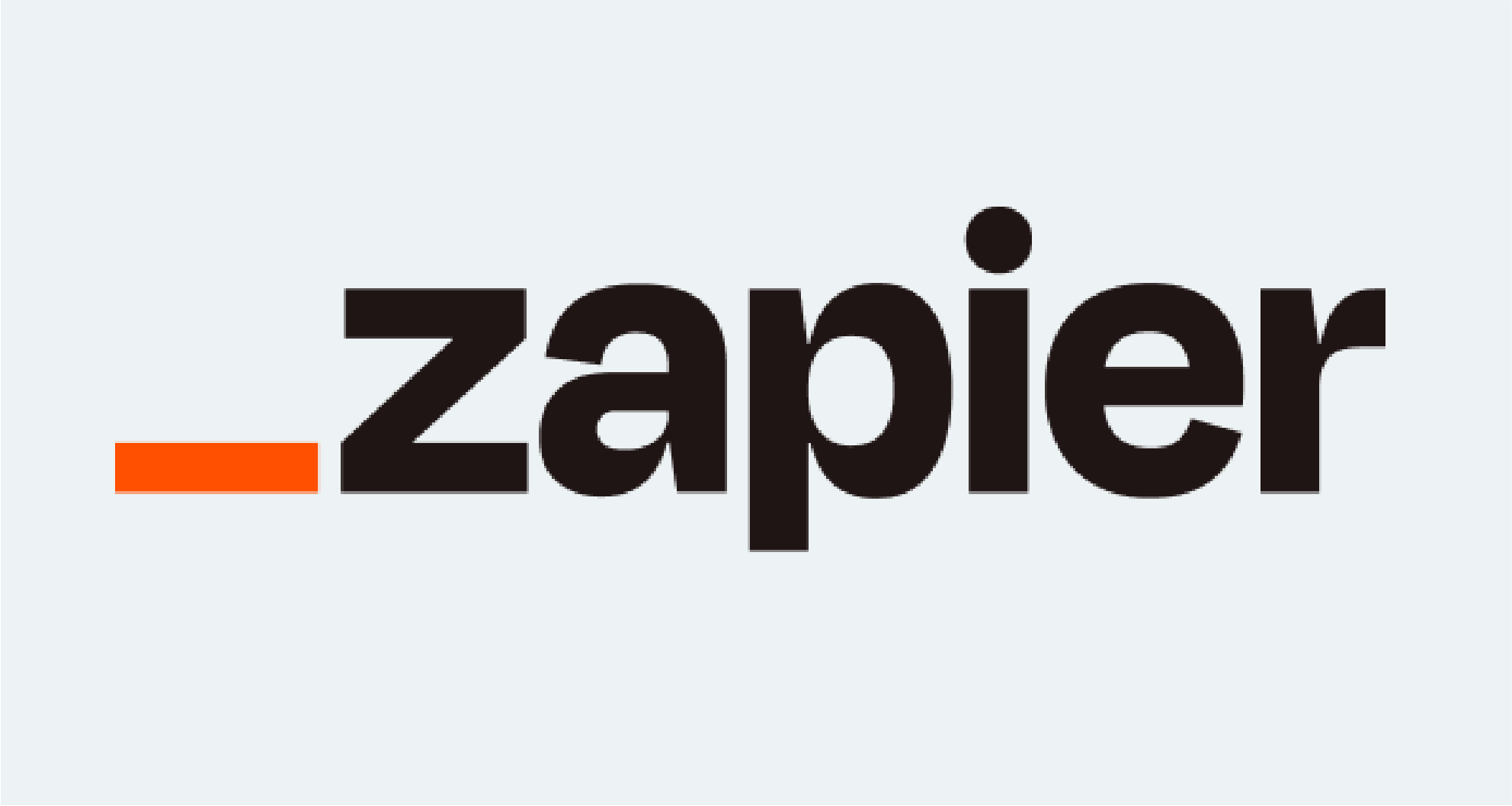 Integration
Zapier
Connect Qualtrics with 1000+ Zapier apps to distribute surveys and push Qualtrics response data to other systems.
Core Experience
Integrations
Zapier enables you to link your web apps so that you can seamlessly pass data between them. With the Qualtrics integration, you can combine your Experience Data (X-Data) with the Operational Data (O-Data) from the apps you already use.
Users with XM Directory can distribute Qualtrics surveys from any available application in Zapier and deliver experience data to the system of record. Automatically enable contact creation and survey distribution as events happen, and trigger actions when responses are collected, with the connection between Qualtrics and Zapier.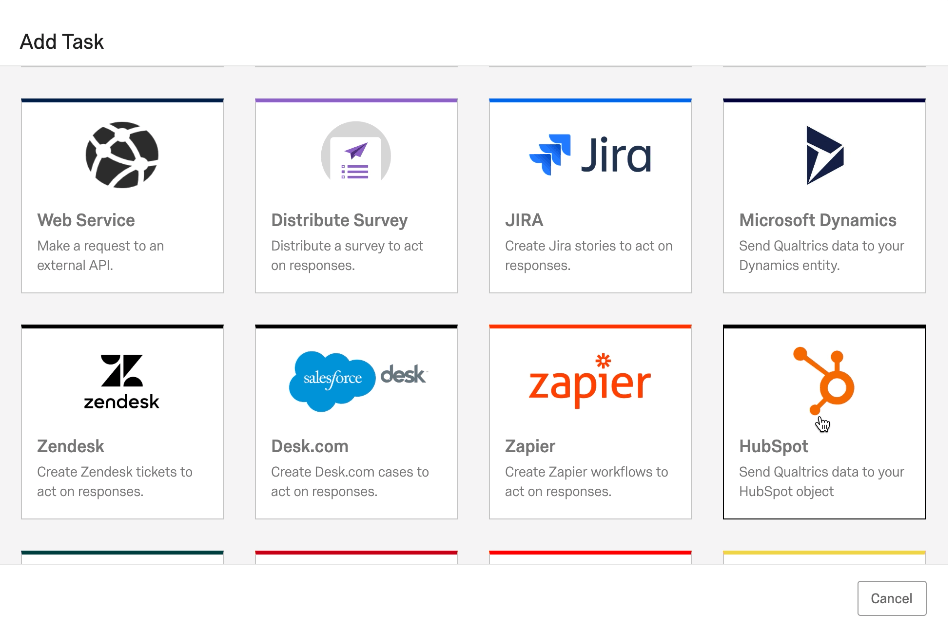 Outcomes Delivered
Link the apps you already use through Zapier with Qualtrics response data
Bring together X-Data and O-Data from multiple apps to build deeper insights into your programs
Instantly access integrations to over 1000 apps
Category Tags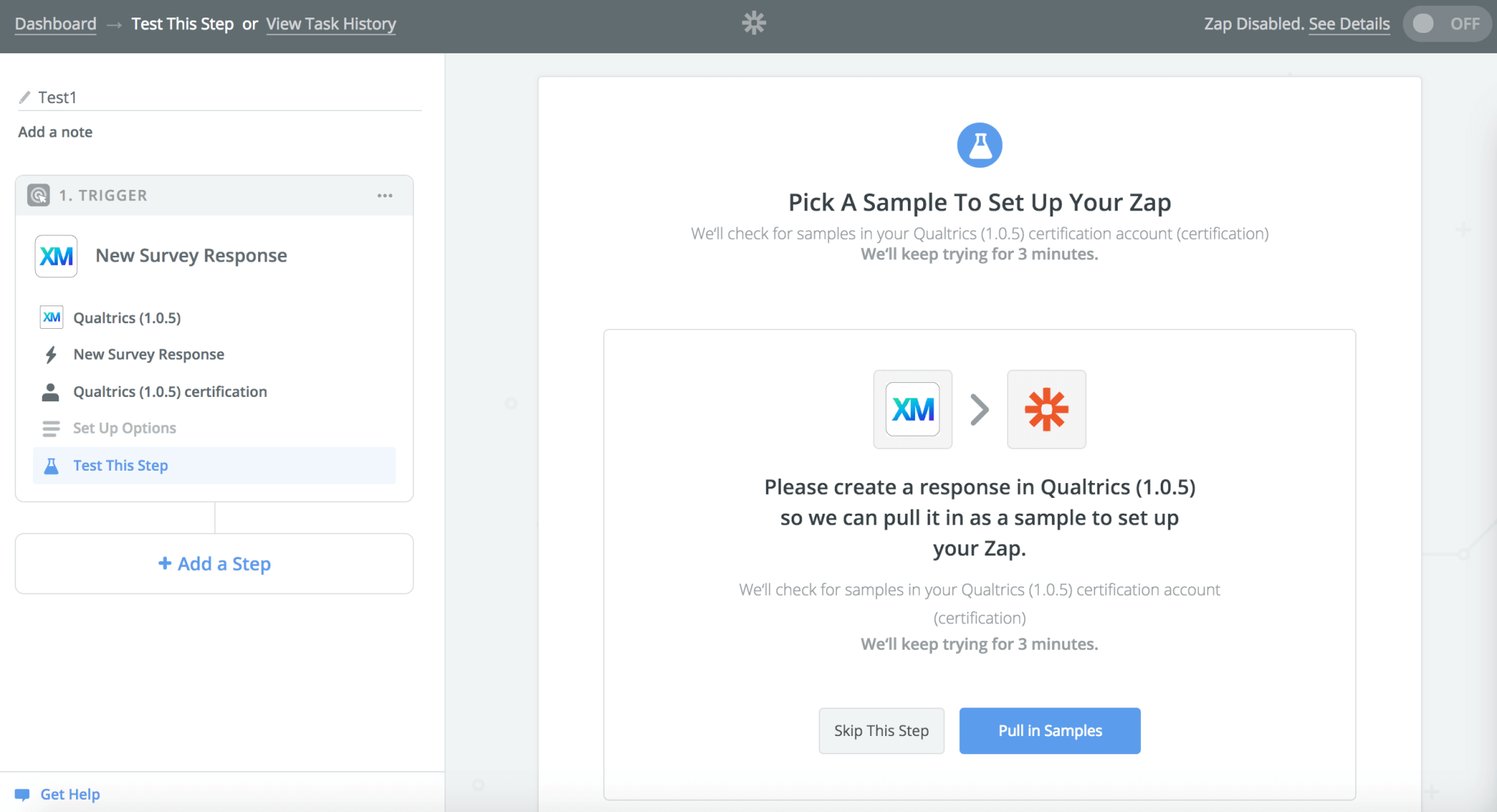 Connect response data to the apps you already use
Integrate survey response data with your apps to simplify workflow and automate processes.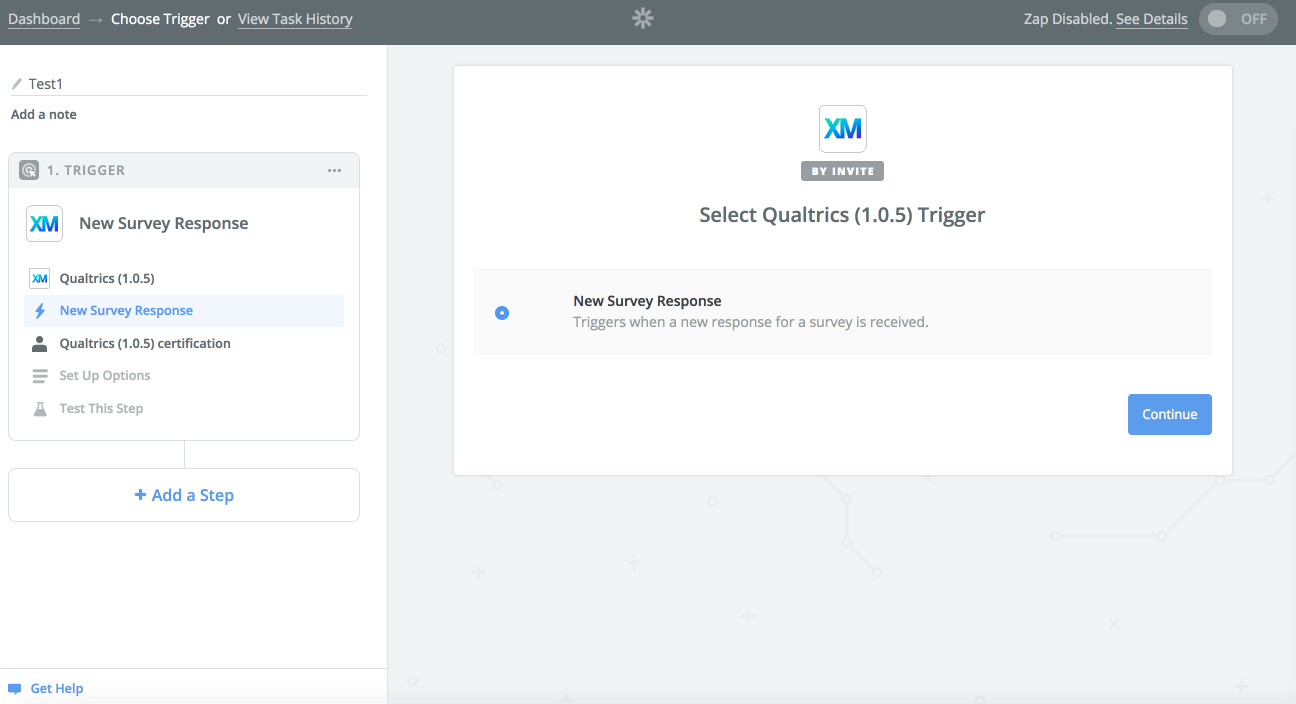 Gain insights into customer experience data
Harness the power of Qualtrics experience data by connecting the apps, which automatically flows to your apps upon survey completion.
Additional Resources
Solution Details
Required License: Research Core 3+, Customer Experience 1+ or Employee Experience 1+
This integration is an add-on feature not included in the standard Qualtrics license. If you're an existing Qualtrics customer, contact your Account Executive. If you do not know your Account Executive, please request a demo above.
Languages
English
Category Tags
Not a Qualtrics XM Customer?
Qualtrics Experience Management Platform™ is used by the world's most iconic brands to
optimize the four core experiences of business.