Why Qualtrics
A Partner in Talent: Rebecca on Growing Qualtrics' Team at Scale
I joined Qualtrics right out of college. I didn't know much about where I wanted my career to go then but I did know that I wanted to work with an energetic team and wanted an environment that would allow me to keep learning.
What attracted you to Qualtrics in the first place?
I was referred by a friend of mine that suggested I'd be a great match for the recruiting team. I had never considered recruiting as a career and actually declined the invitation to interview a few times before I finally took a call with the team. Looking back, five years later, I realize how valuable it is to have individuals in your network that are willing to give you feedback and keep inviting you to stretch yourself.
What was the turning point where you 'had to have the job'?
As soon as I came on site, I felt the energy in the office and wanted to be a part of the culture. Once I got to meet the recruiting team members, I quickly learned Qualtrics was much more than a buzzing culture. They were building market-defining products, mentoring and developing their workforce, and hiring amazing talent. I wanted to be a part of it all.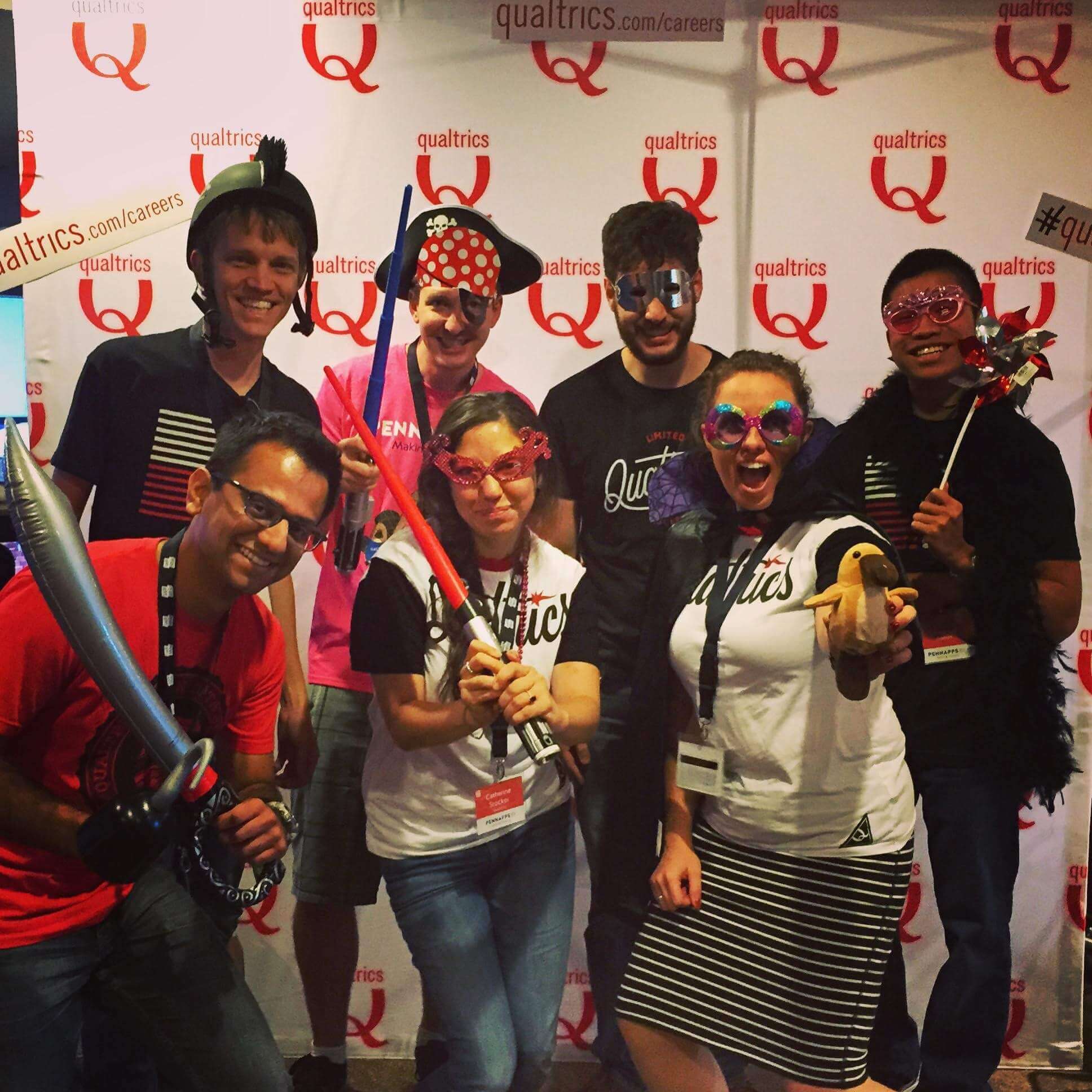 Any tips for someone who is considering a role at Qualtrics?
Know your role will continue to evolve once you're here. The job you are hired for will look very different even 6 months after you start. We value individuals who are willing to pivot and try solving problems that haven't been tackled at Qualtrics before. We value a diversity of perspectives and want our team members to speak up and speak out when we could be working smarter. I enjoy learning from my co-workers as they navigate new career challenges and appreciate when they can learn from me as I do the same.
What surprised you most about working at Qualtrics?
I was surprised about how much I've learned about scaling an organization. I started at Qualtrics when we had just hit 500 employees. We plan to grow to 8000 by 2023 and there are a lot of details to work out to get there. As a recruiter, I have a front-row seat to see the organization scale. I love the conversations and teaching moments I've had with leaders and team members about how to most effectively reach our hiring goals.
What are your aspirations in career/life?
I want to be a great people leader and business partner in my career. I'd like to leave a work legacy of teams that enjoyed learning alongside me. In the long run, I'd love to be a talent advisor for senior leaders at emerging tech start-ups. Qualtrics is an amazing place to experience how important talent partners are as a company scales. I feel it's important to have a vision of the look and feel of the team and culture at any growing company. That vision is often built one hire at a time. I want to spend my career teaching and leading others through how to achieve the teams they want by hiring effectively.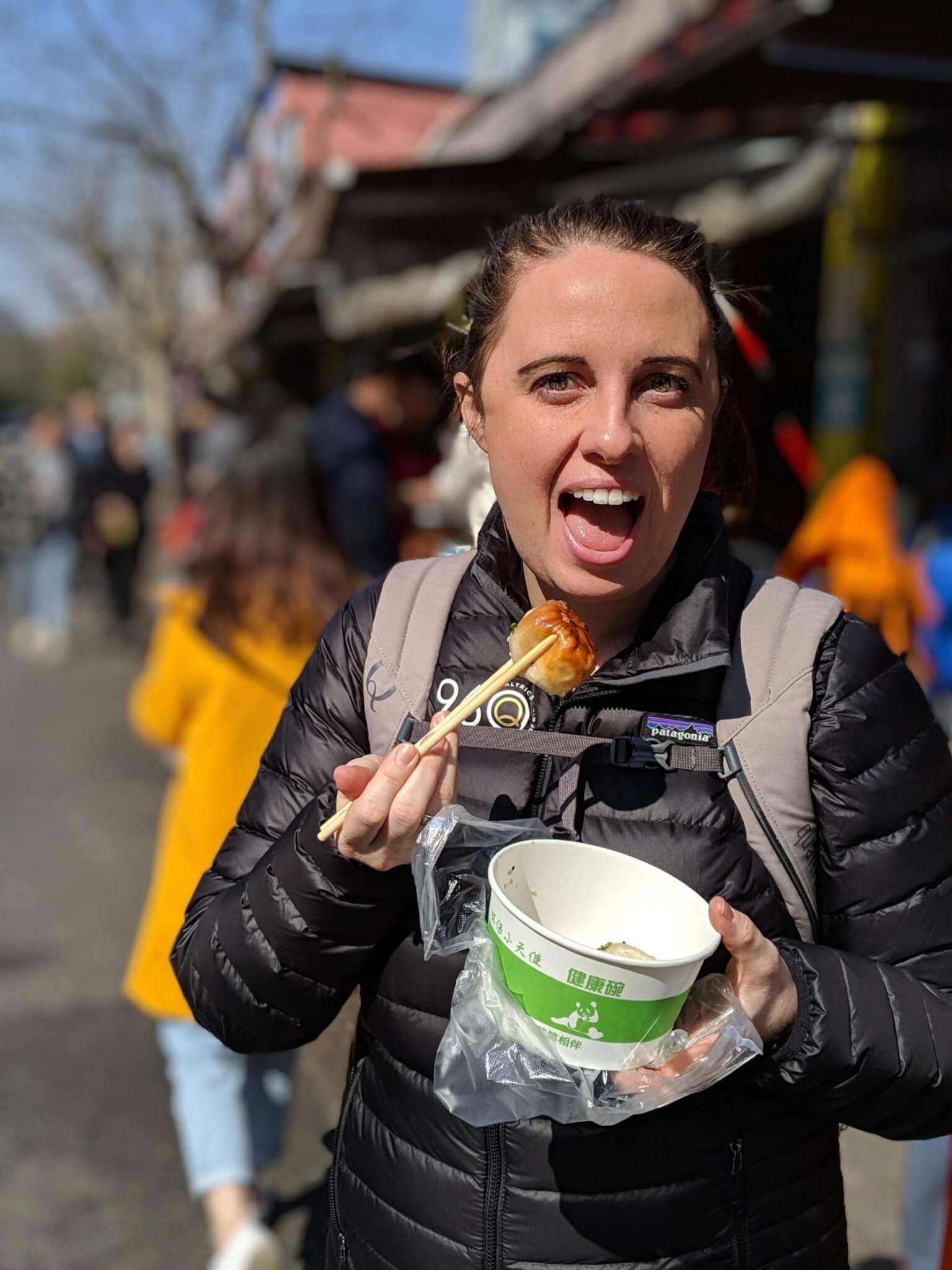 What is your top #LifeHack?
Meal Prepping! I love to cook, but if I can avoid it Monday - Friday that's the ideal #LifeHack. I plan and cook my meals for the week on the weekends. There's nothing quite as satisfying as putting together a freshly made meal in under 10 minutes on the weekdays. Then I can focus on other things, like reading a good book, watching the newest Netflix show, or catching up with friends.
Qualtrics is growing, and if you're ready to find your "why" at a place like this, you can explore our open opportunities at any time by visiting our career page. Looking to discover more reasons "Why Qualtrics"? You can find the whole series here.
Want to chat? You can get in touch by checking out Qualtrics Life on Twitter, Facebook, and Instagram.
| | |
| --- | --- |
| | Rebecca is an alumnus of BYU and started her career at Qualtrics! She loves to cook and eat great food - especially French food! Rebecca once ate 20 snails in one sitting on a bet; she won the bet and enjoyed the snails. |
Related Articles