Why Qualtrics
A Quest for Better: Leo on his Software Engineering Internship at Qualtrics
My 'why' is to always be better than I was before and to inspire others to do the same. Whether it's academics, work, fitness, games, or life in general, I always want to grow and improve in different parts of my life. Qualtrics connects to my 'why' by allowing me to grow both as a software engineer and as an individual, even while we're all working remotely. On the tech side, I'm learning more about taking end-to-end ownership of a project, working with an existing JavaScript framework, and writing cleaner, more maintainable code. On the personal side, I'm learning how to take more initiative, how to ask for effective feedback, and how to work with and learn from more experienced engineers.
What attracted you to an internship at Qualtrics in the first place?
I first heard about Qualtrics when filling out surveys from my university. It seemed like a pretty straightforward product, so I didn't think much about it at first. After a while, I noticed that a lot of other institutions also use Qualtrics as their survey platform, so I did some research on my own about the company. That led me to apply to an engineering internship position here, and, well, the rest is history.
What does your day look like as an intern?
I'm working remotely in NYC with a team based in Provo. For my schedule, I usually:
Wake up at ~9:30 am, get some breakfast
Start working at 10 am. I usually spend this time recapping what I did the day before, listing out what my goals are for the day, and coding for a bit until my team stand up
Have a stand up with my team at 11am, followed by a 1-on-1 stand up with my mentor
Code out what I discussed with my mentor while it's fresh in my mind, until I get hangry D:
Go to lunch! Living in NYC, I usually just order takeout from a local spot. My go-to lunch dish is curry chicken over rice :)
Continue coding for the rest of the day, and attend any team or intern meetings I might have scheduled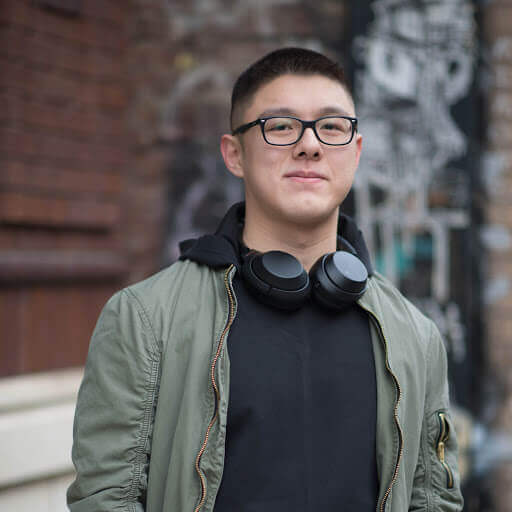 What is your favorite part of your role as an intern?
How friendly and open everyone is to answering my questions! As an intern, your first instinct might be to not ask too many questions because you're afraid of wasting your team's time - but that could not be more wrong. I know my teammates are more experienced than I am, so chances are they've solved similar issues in the past. If I ever get super stuck on something, I'm comfortable asking my team for help while providing an explanation of things I've tried so far. This helps me learn new ways of tackling an issue, and sometimes, I even get to do a pair programming session with a teammate!
Any tips for someone who is considering an internship opportunity at Qualtrics?
First of all, congratulations! You're going to kill it. The only advice I have would be:
Don't be afraid to ask questions
Plan your days out efficiently
Take breaks when you need to
Have effective 1-on-1 meetings with your mentor/manager/recruiter
Go all in, and get ready to grow!
As Ms. Frizzle from The Magic School Bus says: "Take chances, make mistakes, and get messy!"
What is your top #LifeHack?
It's always scary the first time you do something, but after you do it, you'll laugh at how scared you were of doing it. :)
Qualtrics is growing, and if you're ready to find your "why" at a place like this, you can explore our open opportunities at any time by visiting our career page or by joining our talent community.
| | |
| --- | --- |
| | Leo is a future alumnus of Hunter College and has started his career with internships at Qualtrics and Numina. Leo is a huge foodie, and one thing he's proud of is being able to eat quicker and eat more food than the average person (buffets are the way). During Halloween of 2018, he ate a Chipotle bowl in under 4 minutes. |
See more of the Qualtrics Life on Facebook, Instagram, and Twitter.
Related Articles