From the Q-mmunity
Humans of Qualtrics: Lindsay
MosaiQ is highlighting the diverse stories of its members throughout February for Black History Month with the Humans of Qualtrics project. It's our pleasure to have you meet Lindsay.
---
Who is the most influential person in your life?
The most influential person in my life is my mother. From a very young age, we were taught about race and what it means to be Black in this country - it was very much intentional and "required for our survival" as my mother would put it. My mother, a single parent of two, raised us to be as informed and as prepared as she could to one day face a world that would not always welcome us or treat us fairly. I can only imagine how difficult it must have been to teach a 4- and 5-year-old about the things in this world that might one day mean us harm simply because of our race - the courage of my mother is immense.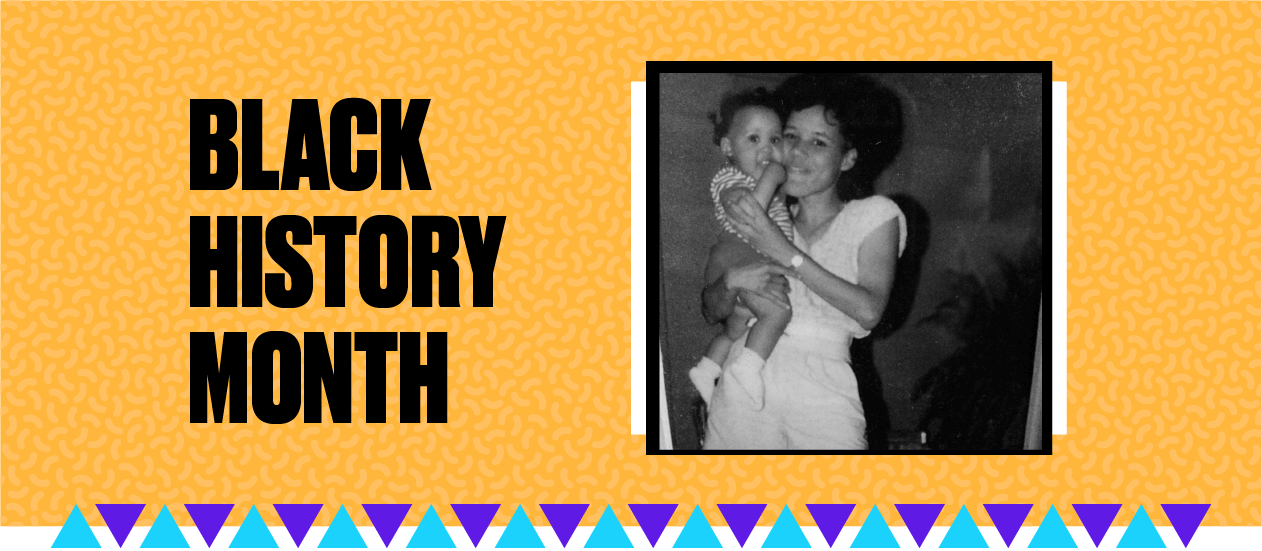 My mother instilled so many things in us. She pushed education, though she herself did not have access or the opportunity to pursue her own. She raised a daughter that would eventually become the first-generation female in my family to receive a college degree and would go on to obtain a master's and Ph.D. I couldn't have done it without her. She taught us about what it means to work hard; she herself worked relentlessly. That would typically mean working doubly hard, with only half the reward - something I've come to realize in my own experience. She taught us to be proud of who we are and where we come from - despite the very little we had. Through her, I learned to trust my own voice and to speak my truth, even in spaces where that truth may not be heard or accepted. 
It is her voice I hear when I find myself advocating for justice, equity, and inclusion in everything that we do - I now realize my activism is because of her. My strength is also because of her. This month I reflect on the numerous sacrifices of my mother and so many others that have paved the way for us to be here, in this moment, and in this space. For that, I am grateful. I am celebrating our experience, our culture. our perseverance, and our excellence this month. And also remembering that those things should be celebrated every day. My mother taught me that as well. Thank you, Mama. "Our Black is beautiful:' 
---
Join us again on February 11th to read our next story from the Humans of Qualtrics. You can explore the entire series through the links below.
Qualtrics is growing, and if you're ready to find your "why" at a place like this, you can explore our open opportunities at any time by visiting our career page or by joining our talent community.
Related Articles