Why Qualtrics
Learning & Building: Blake, Technical Recruiter, on His Qualtrics Career
What keeps me motivated is the ability to explore and understand the "why" behind the way the world works. Qualtrics allows me to continue to learn and be a part of something a lot bigger than myself.
What attracted you to Qualtrics in the first place?
Qualtrics was clearly a growing technology leader - not only in Utah, but the world. The ability to join during this growth was an amazing opportunity! Now after being here only a few short months I know it was the best career decision I could have made.
What was the turning point where you 'had to have the job'?
After coming on site for the first time and experiencing the energy the employees and building had! I just knew this place was something I had to be a part of.
What does your day look like?
Like most Qualtrics employees I have my core job, which is recruiting. But one of the best perks of this company is how we are encouraged to become a part of so many more projects across departments.
What is your favorite part of your role?
Collaborating with my team to build success for Qualtrics teams and our careers.
Any tips for someone who is considering a role at Qualtrics?
Just be yourself at Qualtrics!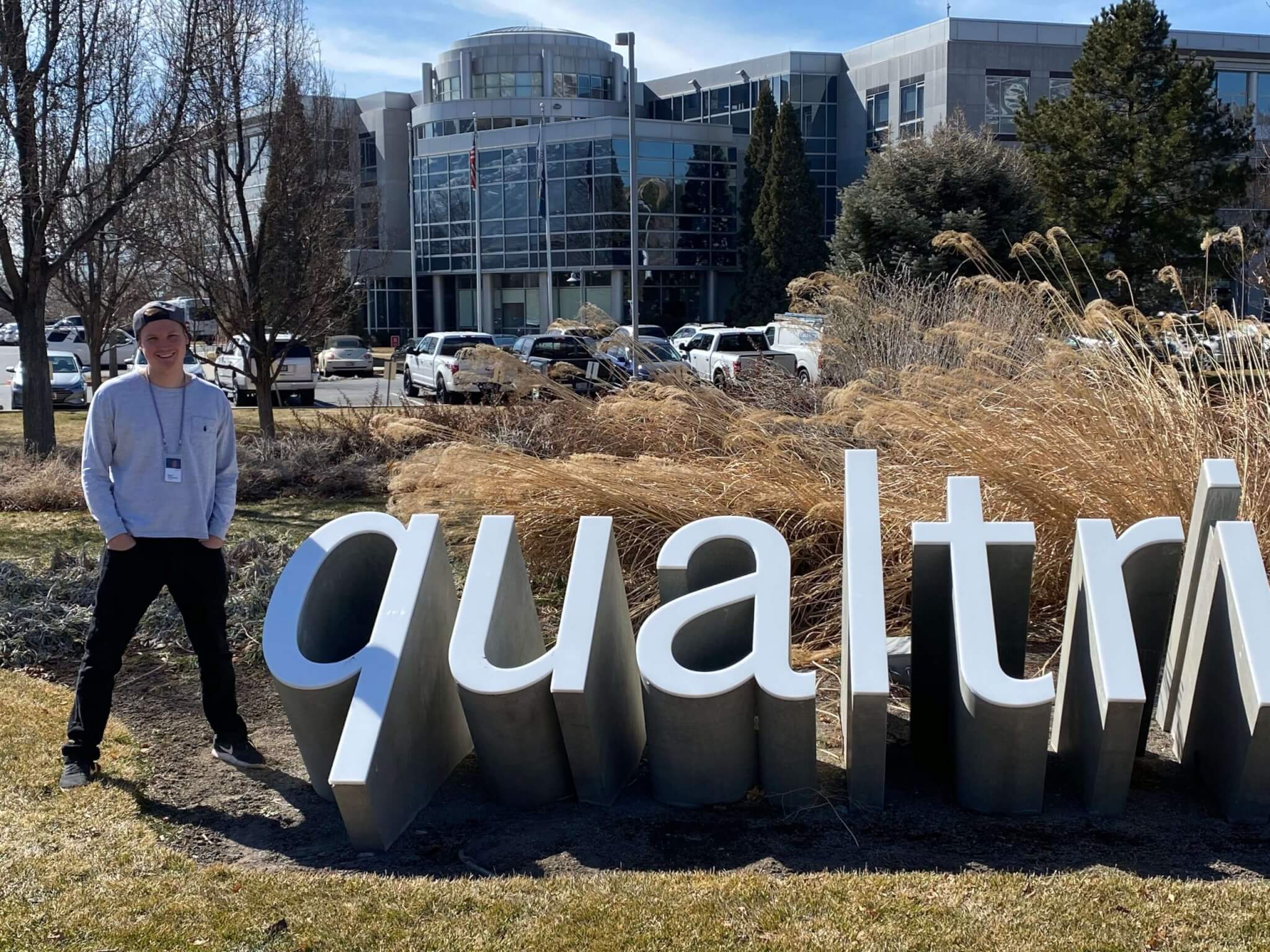 What surprised you most about working at Qualtrics?
Ability to try new techniques or ideas in my role.
What made you want to get into recruiting?
I joined recruiting on a whim and I have loved it ever since.
What are your aspirations in career/life?
While I don't have a single set goal as I do want to see where my career takes me, I hope one day to run political campaigns, manage my department, and become a bigger contributor within the company as we continue to grow.
What is your top #LifeHack?
Spray water onto wrinkled clothes while you shower in the morning to avoid ironing.
How have you become involved in community at Qualtrics?
Spending time with teammates after work. It is amazing how quickly I have made good friends at work that I actually want to hang out with on the weekends!
Qualtrics is growing, and if you're ready to find your "why" at a place like this, you can explore our open opportunities at any time by visiting our career page. Looking to discover more reasons "Why Qualtrics"? You can find the whole series here.
Want to chat? You can get in touch by checking out Qualtrics Life on Twitter, Facebook, and Instagram.
| | |
| --- | --- |
| | Blake is an alumnus of Utah State University and started his career at Apex Systems. Blake is always looking for his next adventure and also can wiggle his ears, somewhat. |
Related Articles