Why Qualtrics
Making Impact With Careers: Sarah, Recruiting Specialist, On Building Engineering Teams at Qualtrics
Sarah is a Recruiting Specialist, working primarily on building out the Provo Engineering teams. Her focus is on hiring for our University talent - from part-time and full-time SDEs to interns. As a Recruiting Specialist, Sarah owns the relationship with her leaders on how they're growing and shaping their teams, as well as the responsibility of guiding people through the recruitment experience. 
---
My "why" is people. I always knew that I wanted to work closely with people and make a big impact in the lives of those that I work with. Qualtrics connects with my "why" because I work with the best people! I get to work with amazing co-workers and amazing candidates that come in to interview with Qualtrics. I get a good variety of people to work with which makes work dynamic and fun.
What does your day look like?
I get breakfast (usually some good ol' Special K or Honey Bunches of Oats and string cheese), then it's time to respond to emails. Working with candidates means I spend a good portion of my day communicating with them either through email, on the phone, or in-person if they are on-site for interviews. I get lunch at 11:00 almost every day, and then off to any meetings and continuing to connect with candidates!
What is your favorite part of your role?
I'm going to sound repetitive, but I love the people I work with. The teams at Qualtrics really are "All In" and I love that aspect of my job. I feel like I can confidently reach out to anyone in the company for help and they will readily respond to help or direct me to the right person. I also love that my job is basically changing lives! I get the opportunity to offer people a new job, and it is so much fun to be part of a life-changing opportunity for people!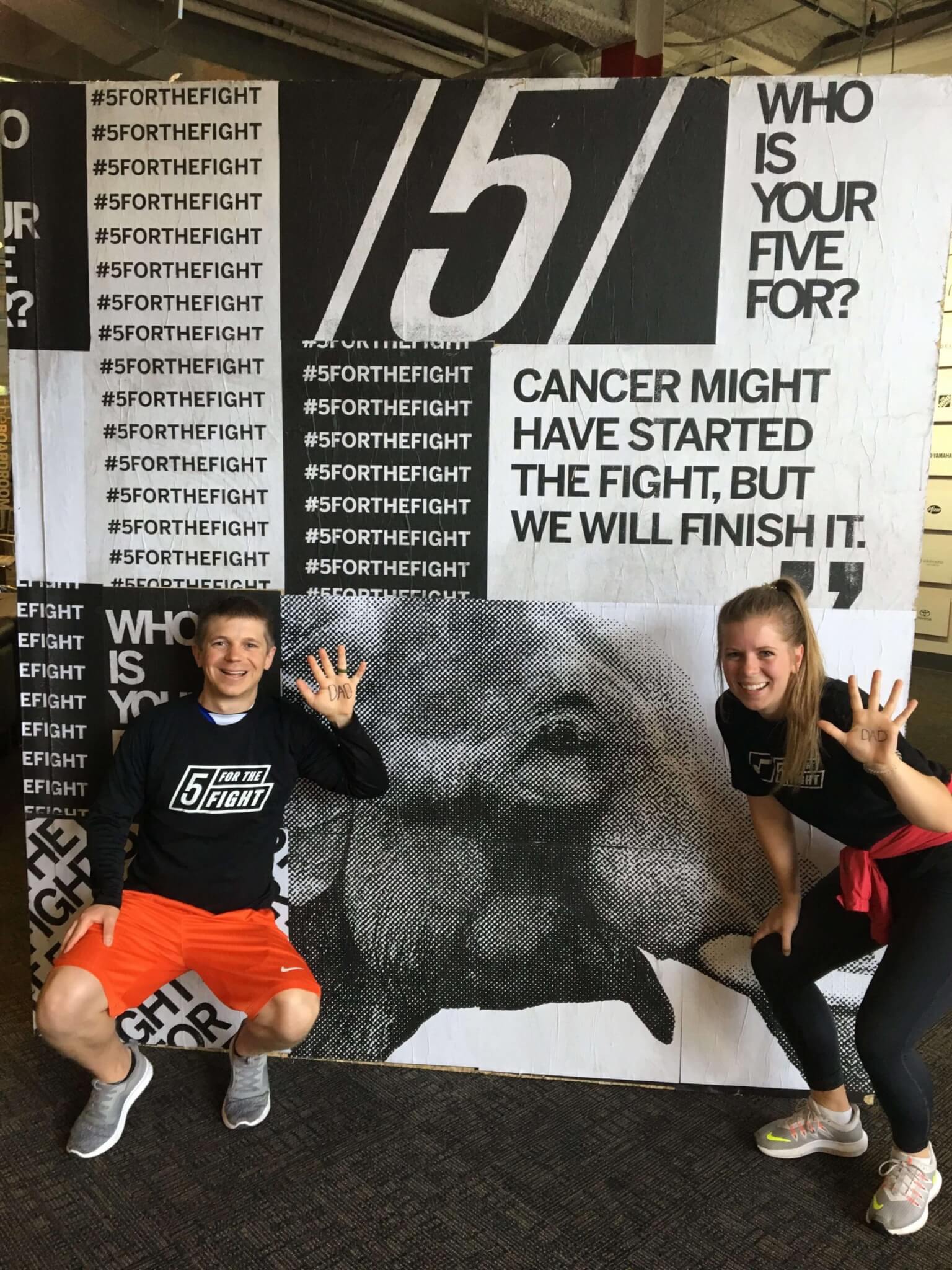 What is your top #LifeHack?
My top life hack is to make your bed every day! I promise it makes a difference. No matter how your day goes, something went right because you made your bed in the morning. Celebrating the little wins makes the hard days a little bit better, and making your bed is an easy way to start the day off with a little win!
How have you become involved in community at Qualtrics?
#5ForTheFight! I honestly love the initiative and got involved with it before I was even considering a job at Qualtrics. Every time I get to participate in something with 5 For The Fight, I'm reminded that it only takes a lot of people doing a little bit to make a difference, and that is really remarkable.
Qualtrics is growing, and if you're ready to find your "why" at a place like this, you can explore our open opportunities at any time by visiting our career page. Looking to discover more reasons "Why Qualtrics"? You can find the whole series here.
Want to chat? You can get in touch by checking out Qualtrics Life on Twitter, Facebook, and Instagram.
| | |
| --- | --- |
| | Sarah is an alumnus of Brigham Young University and started her career at Qualtrics. She loves planning road trips for her and her friends. |
Related Articles