Why Qualtrics
Nick and a Growing Career as an EX Technology Consultant in Chicago
In my daily life, I am driven by 3 things: the need to contribute to the world in a positive way, the desire to keep learning and growing, and my technical curiosity.
As an Employee Experience (EX) Technology Consultant at Qualtrics, I am able to cater to all 3 of these drivers by enabling our clients with the tools required to improve the daily experience of their employees. As Qualtrics continues to grow and improve I am able to grow with it by constantly being challenged to learn new concepts and to think in creative ways. Qualtrics has also given me an opportunity to contribute outside of my role as a team member of 5 For The Fight, which is an organization that is dedicated to raising money to end cancer by partnering with cancer research groups all across the world.
What was the turning point where you "had to have the job"?
When I began to interview with the people that I would work with on a daily basis, I realized that these people really value team culture, and knew that this was the job for me.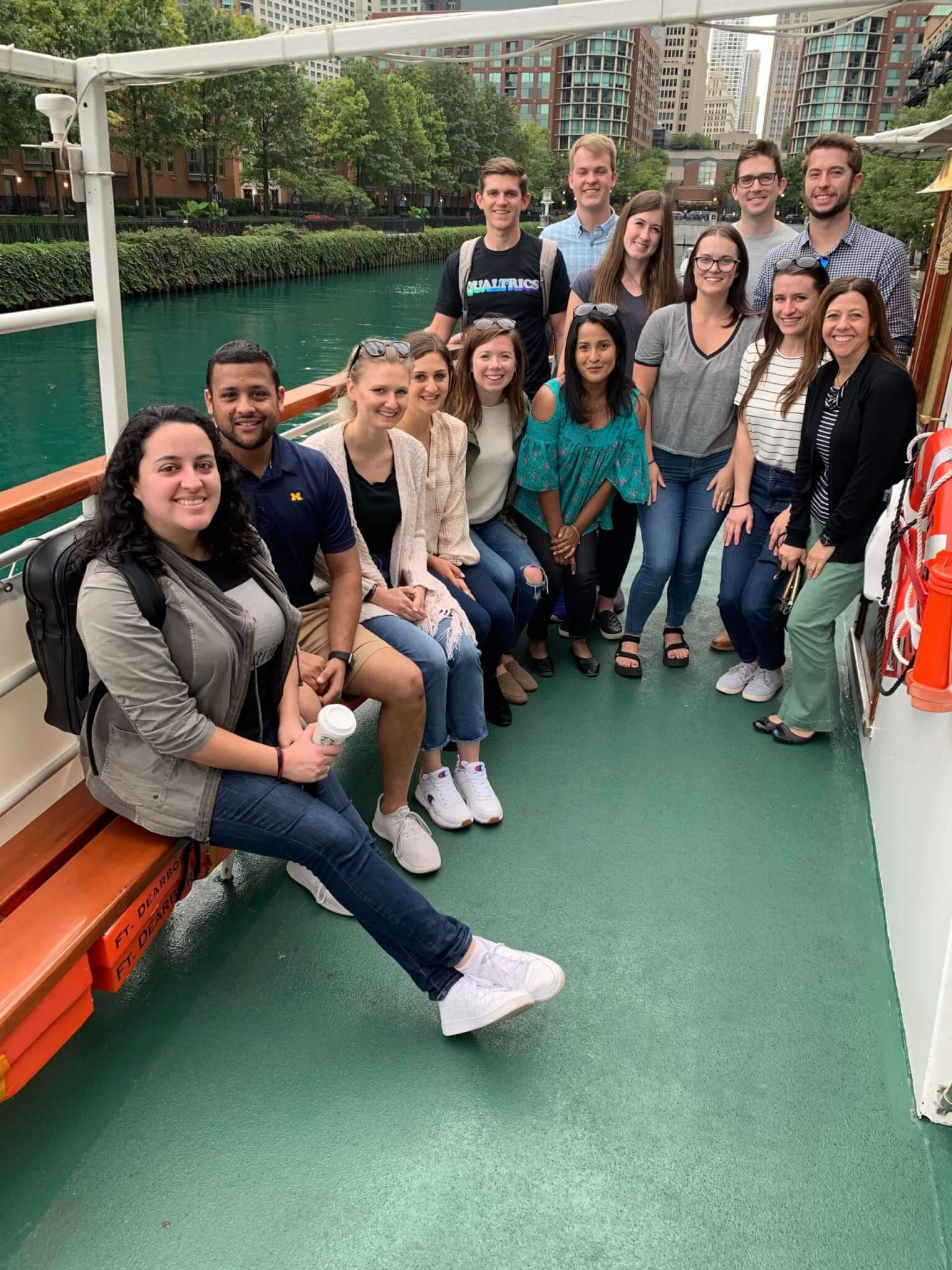 What surprised you most about working at Qualtrics?
That Qualtrics truly leads by example. As an employee at Qualtrics, I feel truly valued and listened to as an employee. I have had managers actively use the Qualtrics Employee Experience platform to ensure that my colleagues and I have a great experience working at Qualtrics. I was even given the opportunity to have input into who was hired to be my boss as the EX Tech Consultant Chicago Manager.
How have you become involved in the community at Qualtrics?
I am involved in the 5FTF Chicago team, the Chicago baking club, and our intramural sports leagues.
Qualtrics is growing, and if you're ready to find your "why" at a place like this, you can explore our open opportunities at any time by visiting our career page. Looking to discover more reasons "Why Qualtrics"? You can find the whole series here.
Want to chat? You can get in touch by checking out Qualtrics Life on Twitter, Facebook, and Instagram.
| | |
| --- | --- |
| | Nick is an alumnus of Purdue University and started his career at Accenture. He loves working on his car on the weekends. |
Related Articles