Why Qualtrics
Colin, Paralegal, on Starting a Career with Experience
I knew I wanted to gain legal experience before going on to law school, and Qualtrics provides the perfect opportunity. Instead of simply reading about court cases or memorizing random facts I will forget in a month, I am pouring over contracts, negotiating with attorneys on the phone, and having fun while doing so.
What does your day look like?
I get in around 7:45 AM so I can sign any contracts that came in overnight from our Dublin and Sydney offices. Once all of those have been signed, I begin to review the contracts assigned to me. I like to spend my mornings on the heftier contracts that may require 30 minutes or more to review and make edits. Around 11:30 am, I eat lunch with my team. The Legal team is very close. We eat lunch together almost every day, where we engage in many discussions ranging from the best movies currently in theaters to the latest episode of Provo's Most Eligible. After lunch, I continue reviewing contracts or hop on a phone call with one of our customers' attorneys to negotiate specific terms. Of course, the conversations and debates within the Legal team don't stop after lunch, so my afternoons are also filled with more engaging chats.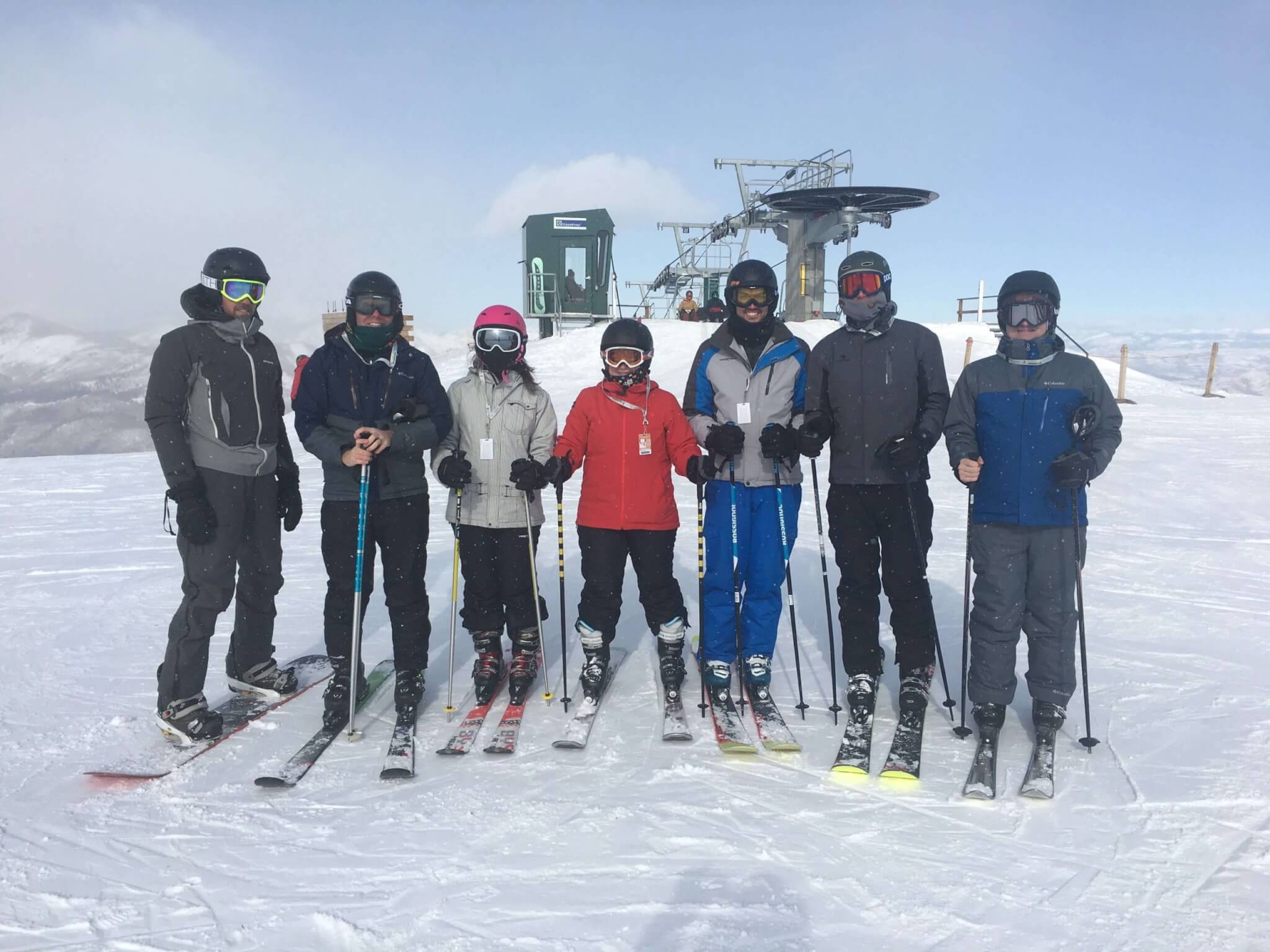 We understand you're not originally from Utah. Will you tell us your story about moving here?
I grew up in San Diego and went to college at UC Berkeley. Moving to Utah was the first time I have lived outside of California since I was 9 months old. If you have ever been to California or lived in California, you will likely think I am crazy for moving to a place that gets cold and snows. But I have loved every minute of living here. Utah has incredibly easy access to some of the best outdoor adventures, and I love the outdoors. I have hiked some amazing trails that are, at most, a 20-minute drive from my apartment. The skiing is absolutely world-class. Our office is a 15-minute drive to Sundance, so I can easily ski a few runs during lunch or after work.
Any tips for someone who is considering a role at Qualtrics?
Apply! I actually applied to Qualtrics on a whim (I had seen several Qualtrics surveys in college so the name was familiar to me), and it turned out to be one of the best decisions I could have made.
What is your top #LifeHack?
For anyone who's not a mathematician (like me) and uses their iPhone as a calculator, you can backspace one number by swiping in any direction on the numbers.
Qualtrics is growing, and if you're ready to find your "why" at a place like this, you can explore our open opportunities at any time by visiting our career page. Looking to discover more reasons "Why Qualtrics"? You can find the whole series here.
Want to chat? You can get in touch by checking out Qualtrics Life on Twitter, Facebook, and Instagram.
| | |
| --- | --- |
| | Colin is an alumnus of the University of California, Berkeley, and started his career at Qualtrics. Last year, he traveled to 13 countries in 38 days, and, in a single day, he saw the sun rise in Africa and set in Europe. |
Related Articles