Why Qualtrics
Problem Solve. Collaborate. Compete. How Being a Product Manager Lets Kevin Do it All
Kevin is a Product Manager based in our Seattle HQ. As a PM on the XM platform, he looks to help close experience gaps with analysis, insights, and storytelling while working on our reporting platform. 
---
I love to problem-solve, collaborate, and compete. Working in product management allows me to to do all three: helping consumers and businesses make progress and improve their lives with technology; collaborating with great engineering, design and business minds working in unison, the human element that makes the difference; and along the way, I get to learn from and compete against the best in the world!
I'm super excited about the opportunity to help improve the experience of buying a product, or service, working for an organization, or interacting with a brand. This is the ultimate form of progress and the work we're doing can genuinely help improve people's lives as well as create a lot of value for our customers and their customers.
What attracted you to Qualtrics in the first place?
Customer obsession is in the company's DNA. It's a product manager's dream: focusing clearly on improving the lives of your customers and helping them make progress is extremely rewarding!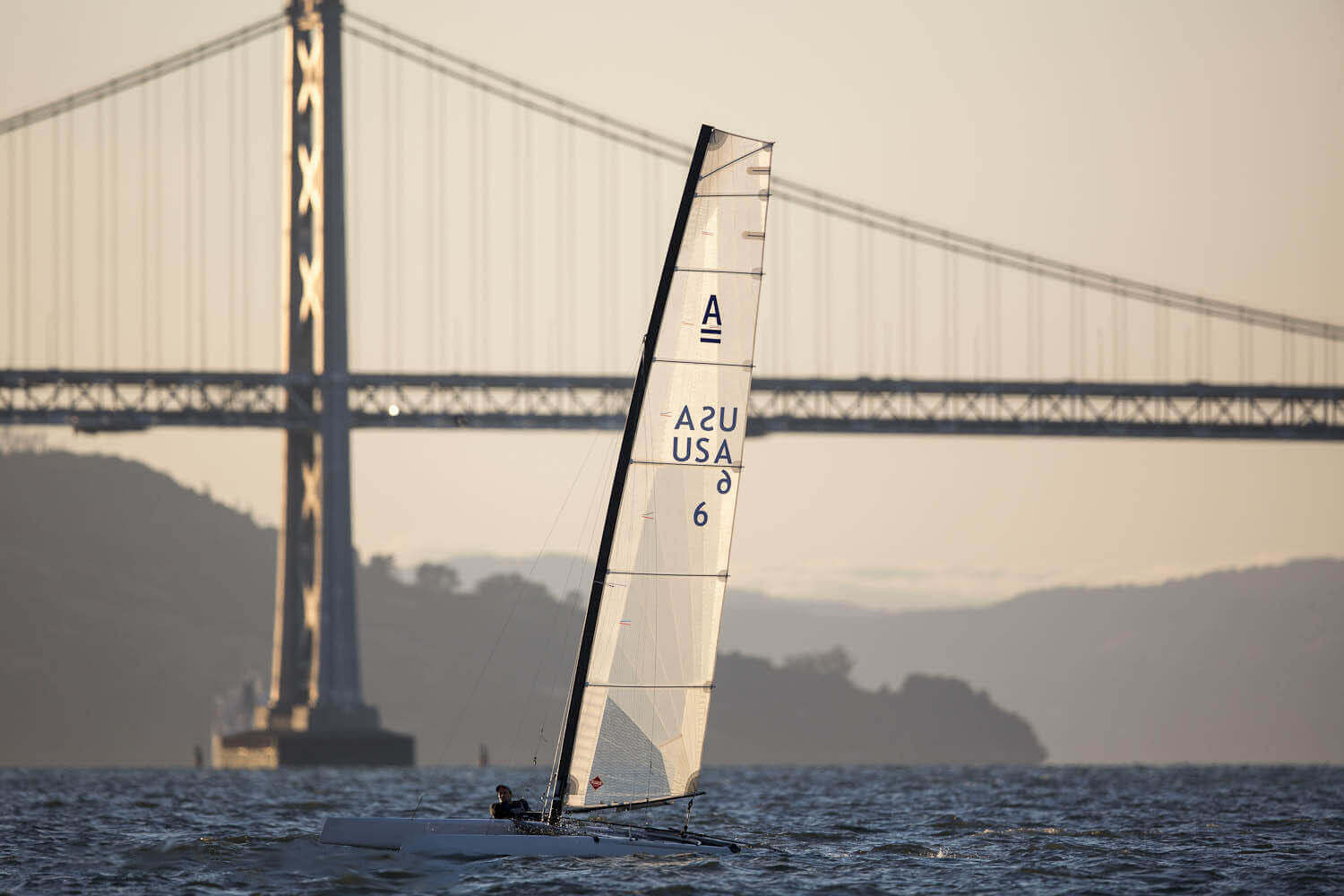 What is your favorite part of your role?
Collaborating with a great cross-functional product team. Everyone is bringing diverse skills to the table and when that is in sync it's invigorating with amazing outcomes.
So, we understand you relocated to Seattle. Can you tell us just what that was like?
We drove up from the San Francisco Bay Area in California, two day trip with two cars, two cats and two kids - was a bit of an adventure to say the least!
What made you want to get into product management?
I'm a PM now but started my career as a mechanical engineer working in the professional sailing world. I went to an engineering school because I was obsessed with sailing and the science of it and was lucky enough to connect the dots into a career.

What are your aspirations in career/life?
Improving at the craft of product management and building something awesome with a fantastic team! Raising two great kids that lead happy, healthy, and fulfilling lives.
What is your top #LifeHack?
I have completely turned off notifications on my phone apart from productivity apps during business hours. It allows focused in-office time and focused downtime so I can be present with my family and recharging for another day.
Qualtrics is growing, and if you're ready to find your "why" at a place like this, you can explore our open opportunities at any time by visiting our career page. Looking to discover more reasons "Why Qualtrics"? You can find the whole series here.
Want to chat? You can get in touch by checking out Qualtrics Life on Twitter, Facebook, and Instagram.
| | |
| --- | --- |
|    | Kevin is an alumnus of the University of Auckland and started his career at Emirates Team New Zealand. Random fact: former world champion and professional sailor. |
Related Articles