XM for Customer Frontlines

Digital

Root out friction in every digital experience, super-charge conversion rates, and optimize digital self-service

Care

Uncover insights from any interaction, deliver AI-powered agent coaching, and reduce cost to serve

Locations

Increase revenue and loyalty with real-time insights and recommendations delivered straight to teams on the ground

XM for People Teams

Engage

Know exactly how your people feel and empower managers to improve employee engagement, productivity, and retention

Lifecycle

Take action in the moments that matter most along the employee journey and drive bottom line growth

Analytics

Whatever they're are saying, wherever they're saying it, know exactly what's going on with your people

XM for Strategy & Research

Research

Get faster, richer insights with qual and quant tools that make powerful market research available to everyone

User Experience

Run concept tests, pricing studies, prototyping + more with fast, powerful studies designed by UX research experts

Brand

Track your brand performance 24/7 and act quickly to respond to opportunities and challenges in your market

XM Platform

Explore the platform powering Experience Management

Teams

For Digital

For Customer Care

For Human Resources

For Researchers

All Teams

Industries

Healthcare

Education

Financial Services

Government

All Industries

Customer Experience

Employee Experience

Employee Exit Interviews

Net Promoter Score

Voice of Customer

Customer Success Hub

Product Documentation

Training & Certification

Community

XM Institute

About Us

Careers

Partnerships

Marketplace

X4 Summit

The annual gathering of the experience leaders at the world's iconic brands building breakthrough business results, live in Salt Lake City.
Belong
The Qualtrics Q-mmunity: A Culture of Our Own Making
It should go without saying: people are multi-faceted in their interests and passions. A person is not simply their job, their hobbies, or their personal life but a mix of all of those pieces. It is this mix - and this ability to bring your entire self to work - that cements the foundations of our culture. While the TACOS are certainly integral to how Qualtrics has grown up, Qualtrics doesn't thrive without the Q-mmunity.
We are proud of the community that has developed at Qualtrics. Every day it becomes more robust and, along the way, it matures and develops us into a better team through education, focus, advocacy, and fun. It is a solidifying piece of the #OneTeam mentality that we operate with.
The Q-mmunity is essentially a mix of the Q Groups, our Corporate Social Responsibility groups, and other social groups. Take a deeper look at them below, and check back for updates including the launch of profiles where you'll be able to hear straight from the groups on the topics most central to their interests.
The Q Groups

We're not big fans of the term "employee resource groups." Though the Q Groups are ERGs by definition, "employee resource group" is an incredibly sterile way to describe the vibrant, growing, passionate communities that are the Q Groups. Collectively, the Q Groups are some of our most formalized and mission-driven parts of the Q-mmunity.
MosaiQ

advances the careers, goals, and well-being of communities of color by intentionally and continuously attracting and engaging diverse talent, stimulating awareness around the need to amplify underrepresented voices, and cultivating belonging within our customer and employee experiences

.

Read more from MosaiQ and see how MosaiQ runs through the Qualtrics Experience.
---
Q Pride

focuses on making Qualtrics a welcoming place to work, where members of the LGBTQ+ feel safe and included. We aim to accomplish this by giving training sessions to employees, and hosting inclusive events across all of our offices.

Explore how we find Q Pride's involvement in our experiences as Qualtricians.
---
| | |
| --- | --- |
| | Q&Able's mission is to enable everyone — regardless of ability — to do more. How do we do that? We're problem solvers. Bring us your obstacles, bring us your ideas, and together we'll find a way over, around, or through whatever struggle is holding you back from doing your best work. |
---
QSalute is driven by its focus on r

ecruiting military talent into roles where they can accelerate their careers in tech/industry; r

etaining strong leaders with military backgrounds; e

ngaging members of the internal/external military community; and h

arvesting value from Qualtrics' military network.
---
Women's Leadership Development

(WLD) aims to empower ALL Women at Qualtrics globally to thrive by attracting diverse women's talent; developing & retaining women to all our teams; building a strong network of allies to create opportunities for action; elevating the voice of all Women to create a culture of belonging; partnering with the community to create a more inclusive environment.

The Working Mother's Group is a subset of WLD, providing a community and shared set of resources for individuals who identify as working mothers. The Working Moms Community supports all moms and allies looking for ways to navigate motherhood through encouragement and support. Their goals focus on wanting working moms to feel loved and know that they are not alone in finding what works for them in their journey through motherhood and career development.
Corporate Social Responsibility
Corporate Social Responsibility: what a detached way to describe causes and groups that are so key to life at Qualtrics. 5 For The Fight is fairly inseparable from our culture as far as Qualtricians are concerned. It's a cause that we believed in far before 5FTF existed and one that we have delighted in. Its impact is universal and far-reaching. As for the Green Team, its interests are centered on improving the way that Qualtrics operates, echoing the mission outlined by SAP for environment sustainability.
| | |
| --- | --- |
| | 5 For The Fight is a 501(c)3 nonprofit that gets its name because it invites everyone to give $5 for the fight against cancer. It is an organization crowdfunding for cancer research. It is something everyone can do and it provides a way for every person to contribute to a cause that is literally saving lives. The organization was launched in February 2016 at the X4 Experience Management Summit and a year later the partnership between 5 For The Fight and the Utah Jazz was announced with the 5 For The Fight logo on the jersey. It is an integral part of the Qualtrics company culture. |
---
Green Team

 is a collection of individuals who care deeply about our world and Qualtrics' impact on it. Our mission is to improve Qualtrics' triple bottom line by promoting, enhancing, and implementing sustainable practices at the corporate and individual level.

Take a look at what the Green Team has shared with us so far.
Society at Qualtrics
The team at Qualtrics continues to be built by people from across the world, so it's only natural that outside of the Q Groups, 5 For The Fight, and Green Team, the Qualtricians also gather in other ways that seem best to them.
Each of the Qualtrics offices gets a bespoke design as the office population grows, focusing on some of the best local features and guided by the pursuit of useful community spaces. Seattle features North & Co. where the focal point is a coffee bar. Provo has The Hub, a family-friendly ice cream bar, and the basketball court. In Dublin, our on-site pub, Dermots, is named after the founding member of our EMEA team and it's a place for us to remember Dermot's influence on the development of Qualtrics and celebrate in his honor. Sydney not only has the harbor views but an epic communal space while Krakow's main community spaces are complemented by quiet wall niches.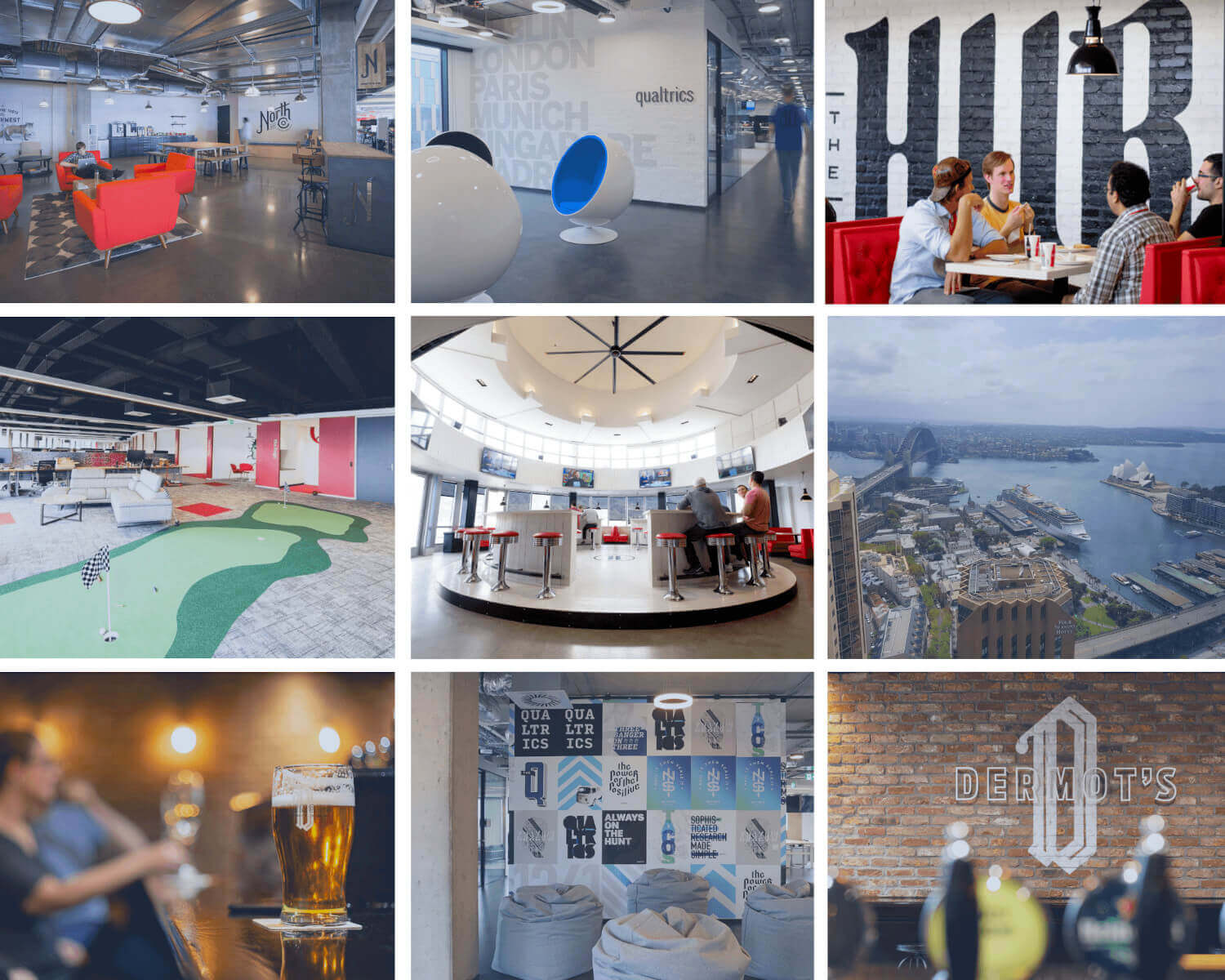 But the community isn't simply defined by how we're using the office spaces. As you hear conversations around the different offices, you'll happen upon groups planning ski trips, Qualtreks - the Sydney-based hiking club, the Dogs of Qualtrics, a startling array of foodies and world travelers, and the Social Qs - a group gathering focused on bringing people together to network within Qualtrics.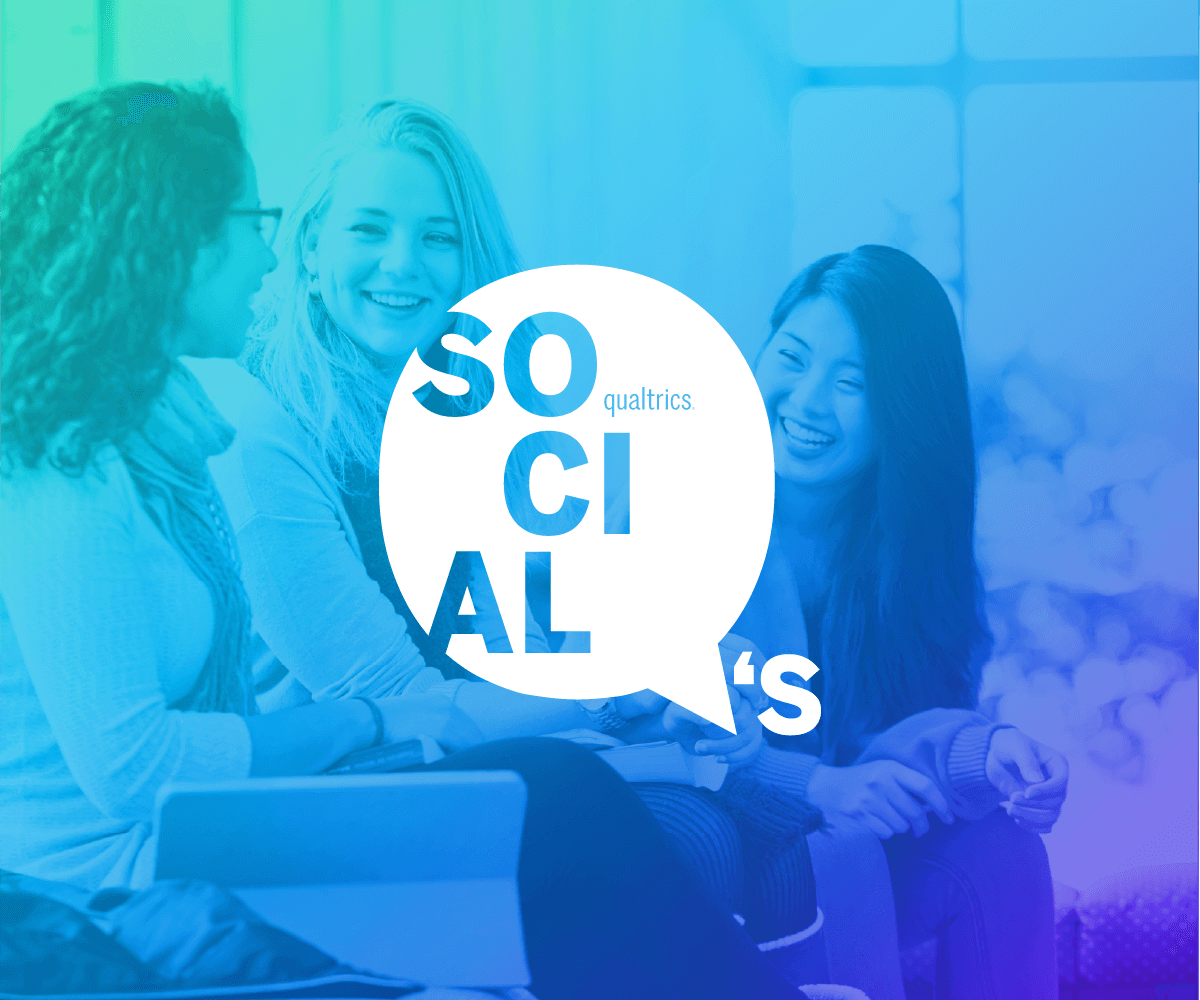 We may be brought to the same place because of Qualtrics, but we are brought together as people through common interests and values. The message from our leadership and one another is clear: the space is here for you to bring your entire self to work and live your best life alongside that.
Qualtrics is growing, and if you're ready to find your "why" at a place like this, you can explore our open opportunities at any time by visiting our career page. Want to see more? Check out Qualtrics Life on Twitter, Facebook, and Instagram.
Related Articles