Belong
BuiltIn's 2022 LGBTQIA+ Advocacy Award Wraps Up Qualtrics's Pride Month
As we close out Pride Month, we are proud to announce that Qualtrics has been selected as a winner of BuiltIn's 2022 LGBTQIA+ Advocacy Award! This year we've continued to hold ourselves accountable for global best practices and we are honored to be acknowledged for our continued efforts. This award comes in addition to our Human Rights Campaign certification score of 95/100, as well as our commitment to the United Nations Code of conduct for tackling discrimination. What a way to end an incredible month of stories, celebrations, and lessons learned.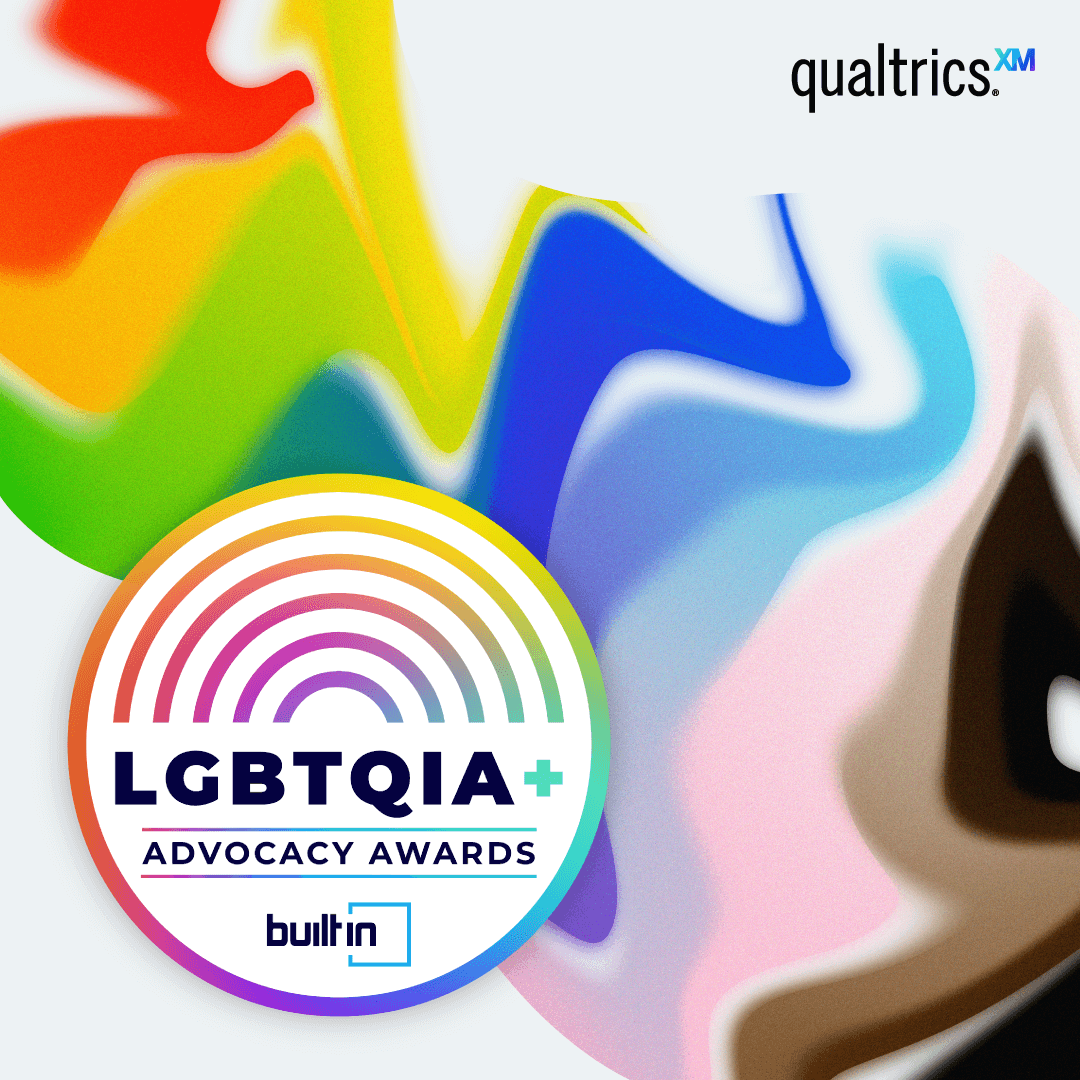 Our 2022 Pride Month theme, Authenticity For All, is a continuation of our intentions to create a welcoming and inclusive environment at Qualtrics so that we can all bring our whole selves to work. This work is never done, but we are thankful to everyone who is doing the work to make our company more exclusive. 
We think building inclusive environments is central to improving the world around us. One way we can build is by sharing how we are living out global best practices — check out some of the things we did during Pride Month 2022. 
Reflections of us, from us
The backbone of our celebrations is always elevating the voices and stories of our team to empower each other and grow the quality of the relationship of our team members. Members of our Qualtrics Pride group shared their stories throughout the month. Our Global Qualtrics Pride Chair, Sam Schmitz, introduced our theme and gave us insight into his journey to becoming his authentic self and his intention to help others on their journey. Sam also spoke with Wojtek, Global Champion for Qualtrics Pride, and discussed Wojtek's personal journey of identity and authenticity. 
Other Qualtrics Pride members had the opportunity to share stories of their experiences in the LGBTQIA+ community and they focused on four important topics. Michael and Ryan wrote about their experiences with unconscious bias; Antonio, Ryan, Wouter, and Bruno shared their personal and powerful coming out stories; Tzong and Nicole wrote about the importance of understanding identities; and Aisling, Rachel, and Tatiana focused on what allyship means to the LGBTQIA+ community and how to be an ally. Qualtrics also shared a blog about inclusive leadership.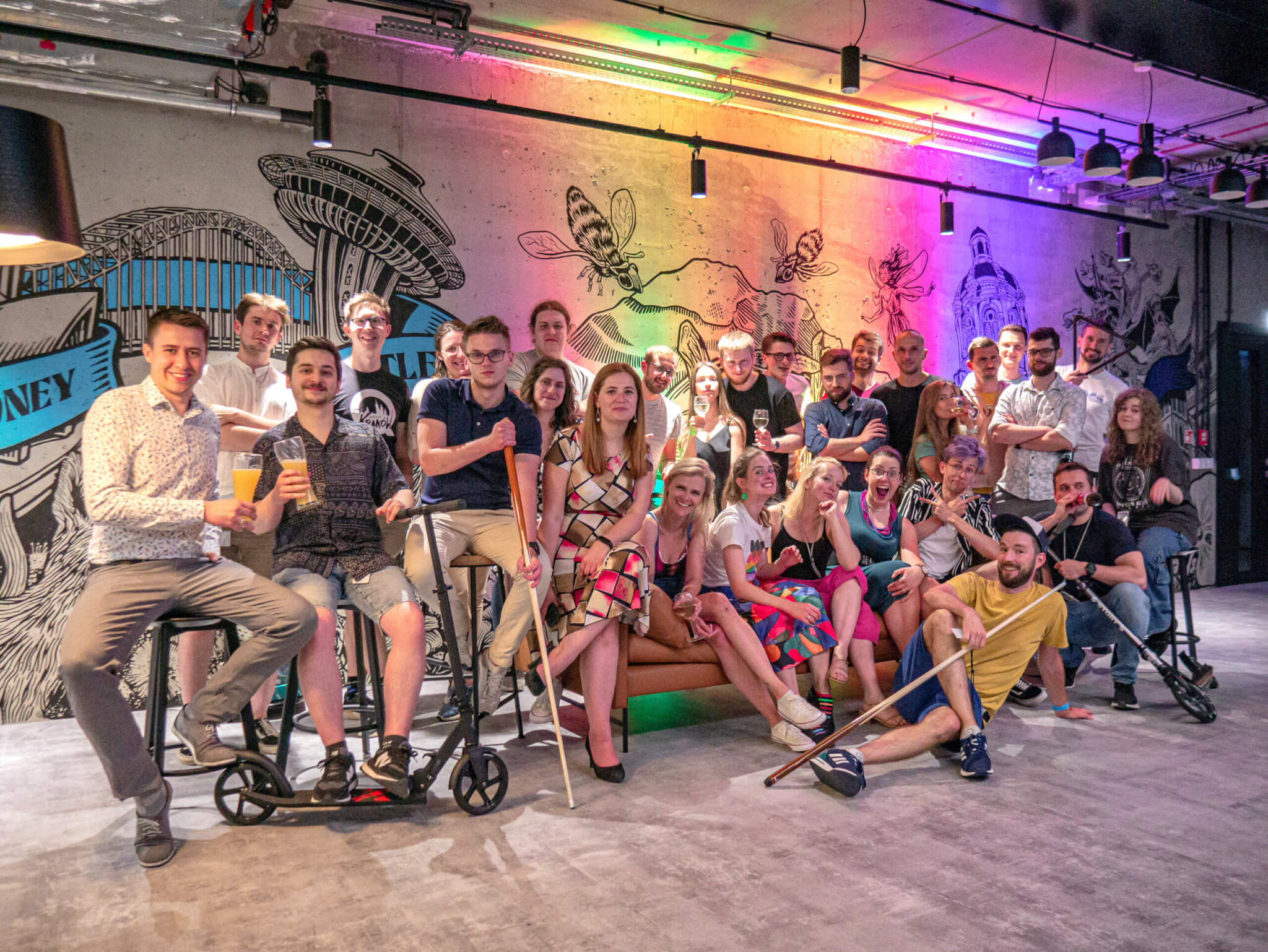 Together to celebrate
Qualtrics celebrated Pride Month in our offices globally. Some of our offices participated in Pride Parades and held other private events, including Virtual Variety/Drag Shows. Qualtrics also sponsored the Lesbians Who Tech Pride Summit and held multiple panel discussions to provide education surrounding difficult topics like understanding the diversity within the LGBTQ+ community, authentic parenting, and allyship.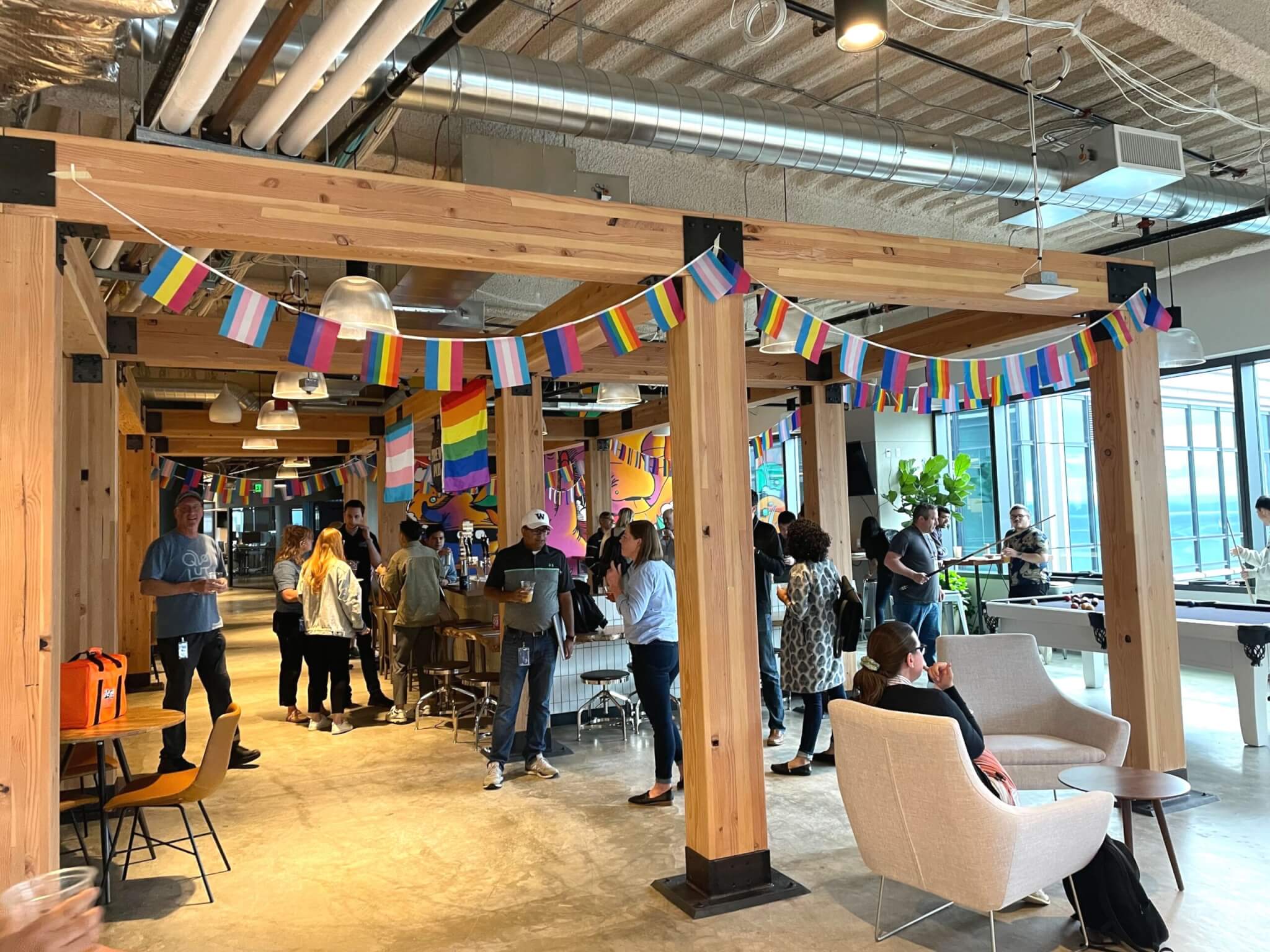 Panelists at our focused talk, Authentic Parenting Experiences, discussed their experiences with homophobia, whether it was during their surrogacy process or trying to shield their LGBTQ+ children from homophobia. They were asked about their experiences growing up, how their parents reacted to them coming out, and what they will do differently as parents to ensure children feel accepted and proud of their gender, identity, and sexuality from a young age. They all agreed on the importance of inclusive language in the home and the workplace. 
A role for everyone
We also held an Allyship Workshop where we defined allyship, discussed the myriad of gender identities, examined the treatment of the LGBTQ+ community around the world, and demonstrated the importance of using inclusive language. 
One of the most important things to understand about allyship is that it's a verb — a word that must be backed up by action. An LGBTQ+ Ally is defined as a person who has a genuine concern for the wellbeing of LGBTQ+ people and demonstrates that by supporting and accepting LGBTQ+ people and advocating for equal rights and fair treatment, confronting challenges that LGBTQ+ people experience, and working to correct them in ourselves and others.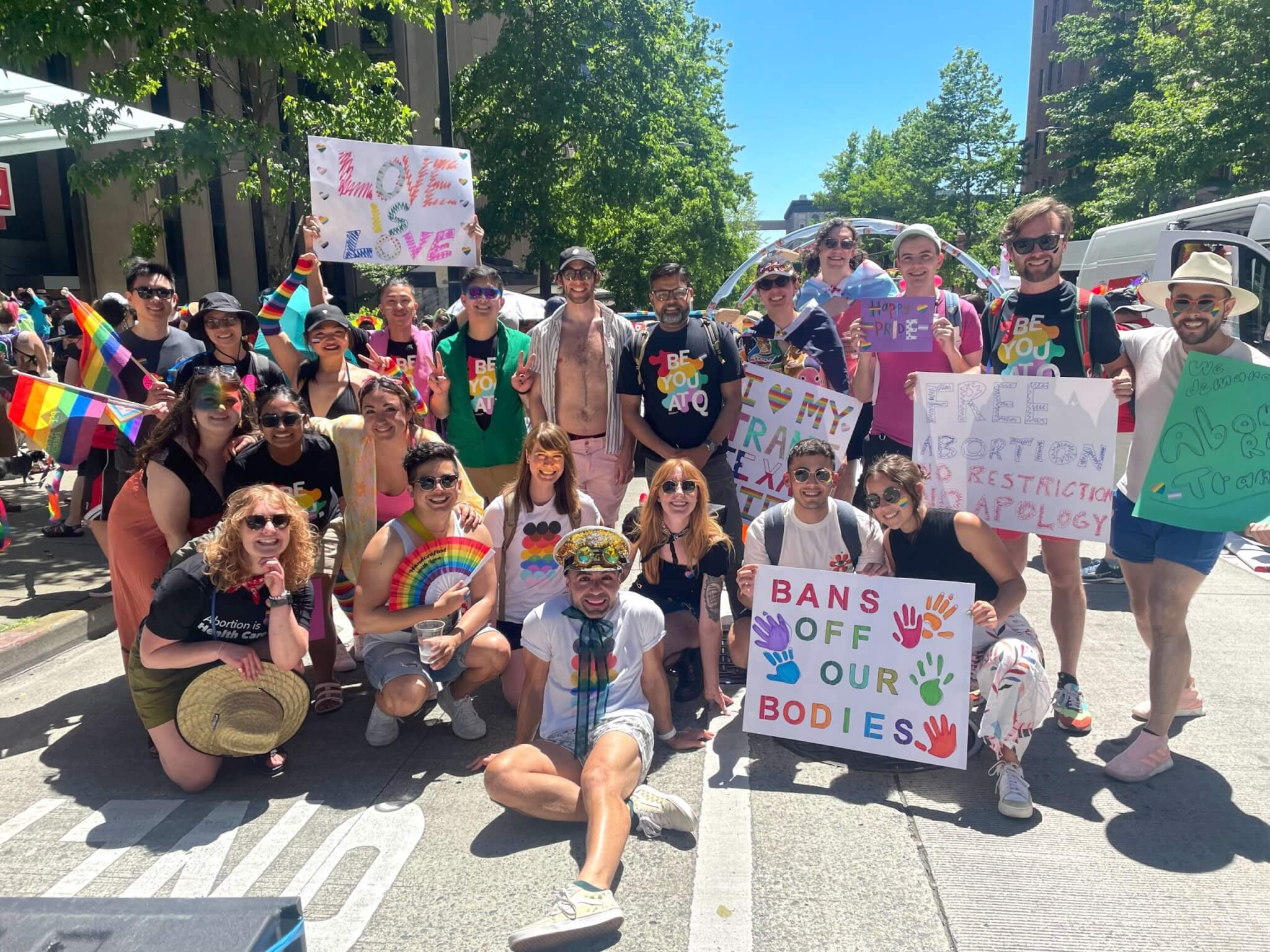 Being an ally is an ongoing process of educating and reeducating yourself and others. When a person doesn't understand something it's okay to ask questions. If someone makes an offensive joke or comment, be the person who speaks up and helps educate. Our goal at Qualtrics is to always make everyone feel comfortable, seen, and heard so they can bring their full selves to work. For someone just starting their journey as an ally, the key things to remember are to use inclusive language, stay educated, and make your allyship known.
The work is never done
While our Pride celebrations in 2022 focused on "Authenticity for All," we know there are thousands of ways to celebrate and deepen our understanding of the LGBTQIA+ community as part of our mission to create inclusion for every member of our team. We know the work is never done in that pursuit, but appreciate everyone who is doing the work to make our company a more inclusive environment, resulting in these strong acknowledgments from BuiltIn's 2022 LGBTQIA+ Advocacy Award, our Human Rights Campaign certification score of 95/100, and our commitment to the United Nations Code of conduct for tackling discrimination.
Related Articles