Why Qualtrics
Dennis, Software Engineer, on Finding a Place to Learn
I am passionate about building solutions to everyday problems - whether that's writing abstractions, or automating manual tasks. These can be creative endeavours, both at the high-level innovative sense and at the low-level design sense.
During secondary school I developed various apps that included a CAO points calculator. While I was studying at university I was also involved in lots of hackathons to indulge my more competitive side. I think these qualities make software engineering a good fit for me.
How does Qualtrics connect with your 'why'?
When I graduated from university, I didn't want to jump straight into a specialised branch of computer science (particularly anything academic in nature) but wanted to look for an environment where I could learn the discipline of engineering at industry standard.
With the engineering services team in Dublin, I have been given the opportunity to learn how to write clean professional software, develop clarity in the fundamental principles of software development and to enhance my wider engineering experience, from dev to architecture, and even operations.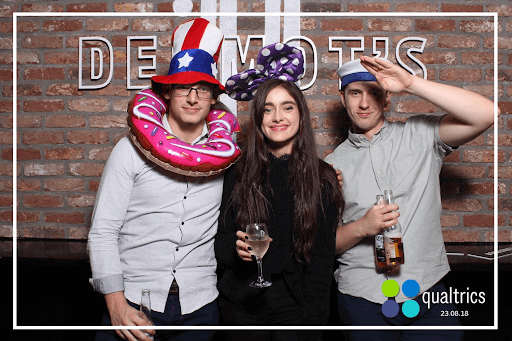 What does your day look like?
No day is the same, but I try to complete a few small tasks in the morning (starting with making my bed). This gets the productivity ball rolling so I can confidently tackle some of the bigger tasks of the day.
The work I could be involved with really varies - I could be designing solutions with clients to integrate with their systems, or at whiteboards innovating on internal projects like Q hackathons.
If my brain is fried I could be chilling on the bean bags or in the engineering games room.
What is your favorite part of your role?
The variety! Whether that is from a technical or a business perspective. One week I could be knees-deep in cloud infrastructure working with system engineers to develop monitoring tools, the next I could be working closely with clients, account managers, and various other consultants designing and developing front end solutions using the latest frameworks.
Each domain is unique and has its own unique problems. And when we get to work with bleeding-edge technology that really gets the creative juices flowing!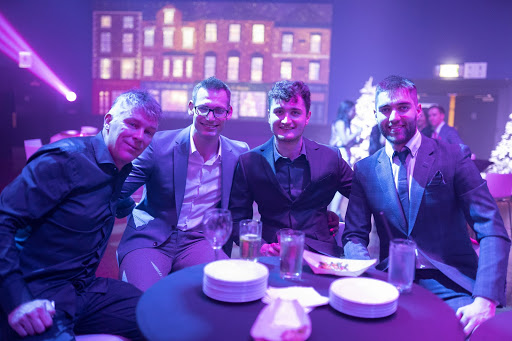 Any tips for someone who is considering an opportunity at Qualtrics?
I see many people when they graduate dive into specialised areas of computer science such as machine learning (or even games development) before understanding the core principles of software engineering.
At Qualtrics you get exposed to those fundamental elements, and it gives you a solid foundation to mature as an engineer, which you'll never lose.
What surprised you most about working at Qualtrics?
The amount of exposure that you get to clients - this allows you to develop many skills outside the technical domain. Managing projects, client expectations, building relationships, etc. This was not what I expected when I was studying engineering.
Also, getting to work with some very large customers across different industries (and the globe) at a very early stage was surprising. Taking full ownership from the start of a project lifecycle (from scoping business requirements to implementing technical solutions) was an unexpected but refreshing experience
What is your top #LifeHack?
If you have a new MacBook you can skip YouTube ads using the Touch Bar (I still don't know why this hasn't been patched)
Bonus: Describe Qualtrics to a candidate in 3 words!
Fun, Challenging, Rewarding
Qualtrics is growing, and if you're ready to find your "why" at a place like this, you can
explore our open opportunities at any time by visiting our career page. Looking to discover more reasons "Why Qualtrics"? You can find the whole series here.
Want to chat? You can get in touch by checking out Qualtrics Life on Twitter, Facebook, and Instagram.
| | |
| --- | --- |
| | Dennis is an alumnus of Maynooth University, having studied computer science and pure mathematics during his time there. He spent a year at the University of North Carolina - Wilmington as part of his course and started his career at Qualtrics. Dennis first started coding when he was 15 years old and the first language he learnt was Python. |
Related Articles