Why Qualtrics
The place to learn: Megan, Software Engineer Intern
Hi, my name is Megan, and I'm a senior computer science major and statistics minor at the University of Maryland. This summer I had the great pleasure of working for Qualtrics as a software engineer intern on their Employee Experience (EX) team. I choose to do computer science not because it's always been easy, because it definitely hasn't, but because it was challenging, and I felt fulfilled after solving and completing every problem and project. As technology becomes more and more prevalent in people's lives, I would like to know that I got to leave a positive impact, no matter how small it may be. Qualtrics definitely stood out to me since it was a company that helps businesses and their customers in a very ethical way.
What does your day look like as an intern?
While it was definitely an adjustment working remotely from home during the entire duration of my internship, I loved the experience working for the EX team. I got assigned an incredible mentor who I usually sync with in the morning in case I felt overwhelmed with what tasks to prioritize. After standup, I usually would just work on my project, whether that was coding or reviewing feedback from my MRs, and sometimes, as a break, I would attend a tech talk Qualtrics set up for the engineering interns. It was very nice hearing from executives with many years of experience tell their story and be so welcoming to the interns. If I ever got blocked working on my project (which definitely happened), I had wonderful employees help me over Slack or Zoom.
Any tips for someone who is considering an internship opportunity at Qualtrics?
Emphasize talking about why you are passionate about working for them. I never thought I would have been able to work for such a great company as my first internship, and hope that no one feels discouraged from applying thinking they may not have enough experience. Qualtrics truly cares about hearing your why, and everyone I interviewed with was so kind and encouraging.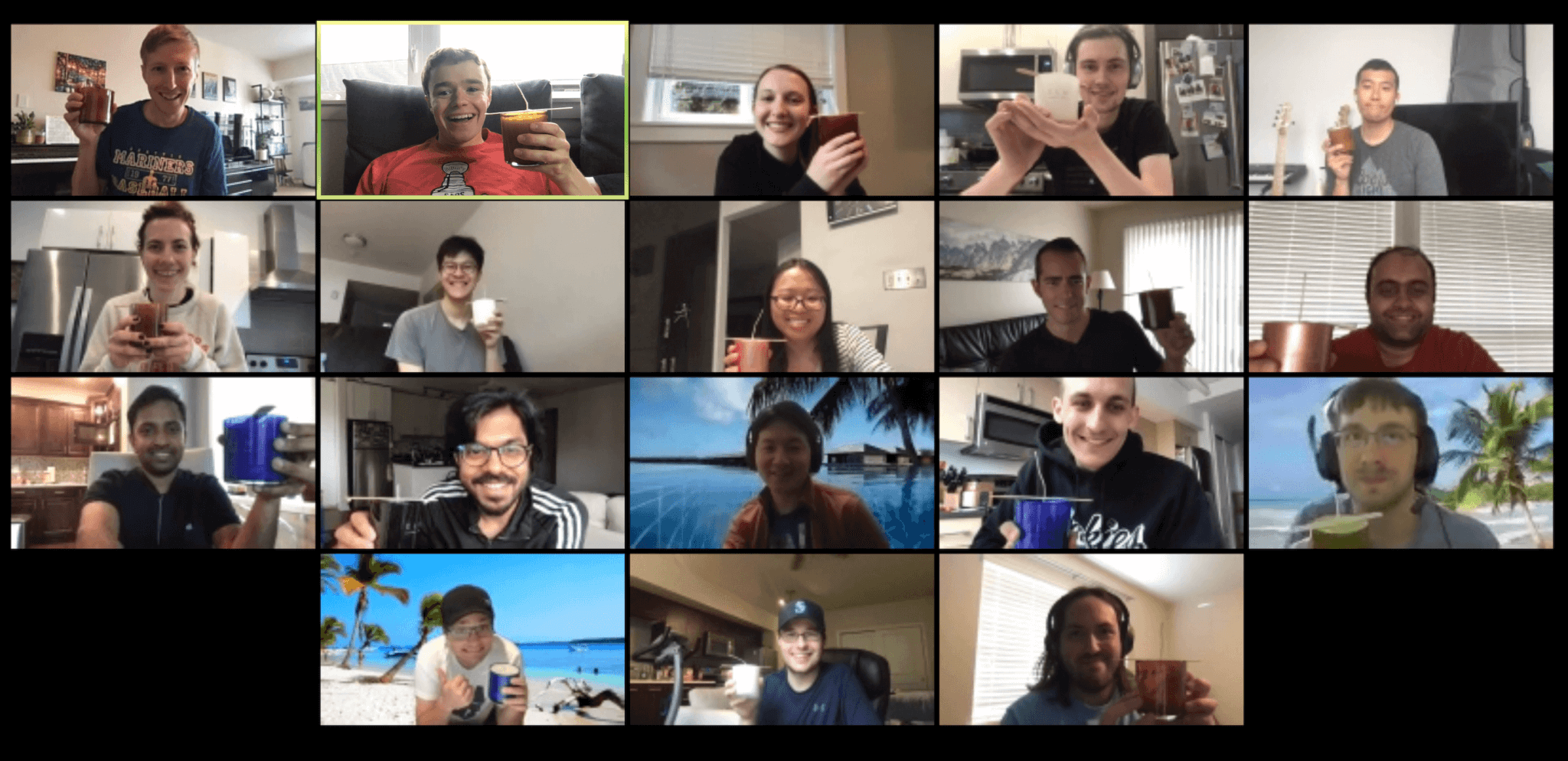 What is your top #LifeHack?
Read as much as you can. Don't let tedious school reading experiences deter you from experiencing what amazing novels are out there. I love reading more than anything and am using this question as an excuse to recommend my favorite book in the entire universe Everything I Never Told You by Celeste Ng.
What surprised you most about working at Qualtrics?
The people working at Qualtrics truly embody what it means to be a team player. I never felt silly for asking what something meant, or for help on a problem, and they really set an example of what it means to be an exemplar employee. I learned so much in 12 weeks all about what working on a full-stack application in web development is like, and none of it would have been possible without my incredible team. It definitely must not have been easy for everyone to set up and work with the interns remotely, and I am so grateful for their time and effort they put in to give us such a great experience.
My team made sure to find creative ways to talk and connect online just as if we were in person. For example, my team had a candle making event provided for us. We got to choose our own scents and support a local Seattle shop and had the kits shipped to our houses and then made them online over Zoom.
Qualtrics is growing, and if you're ready to find your "why" at a place like this, you can explore our open opportunities at any time by visiting our career page or by joining our talent community.
| | |
| --- | --- |
| | Megan is a future alumnus of the University of Maryland and has interned with the University of California, San Diego, and Qualtrics. She has volunteered with Girls Who Code. |
See more of the Qualtrics Life on Facebook, Instagram, and Twitter.
Related Articles