Why Qualtrics
Finding Connection: Alexus, Technical Sourcer, on Growing the Team at Qualtrics
Alexus is a technical sourcer based out of our Provo, Utah HQ. As a technical sourcer, she is responsible for finding and matching talented people with our technical teams.
---
I do what I do to make personal connections with others. My love language is quality time, so I love getting to know people and learning what they are all about. With the role I have here at Qualtrics I am able to learn about people's backgrounds and figure out where they could best fit at Qualtrics.
What attracted you to Qualtrics in the first place?
I really liked what the company was all about: Experience Management. I feel like companies haven't really focused on the customer and employee experience, or if they do they don't know what to do with the feedback they've gathered. Qualtrics has created a platform to not only collect that feedback, but they put it in a format that the companies can easily use to make some changes. I also loved meeting all the people I encountered during the interview process.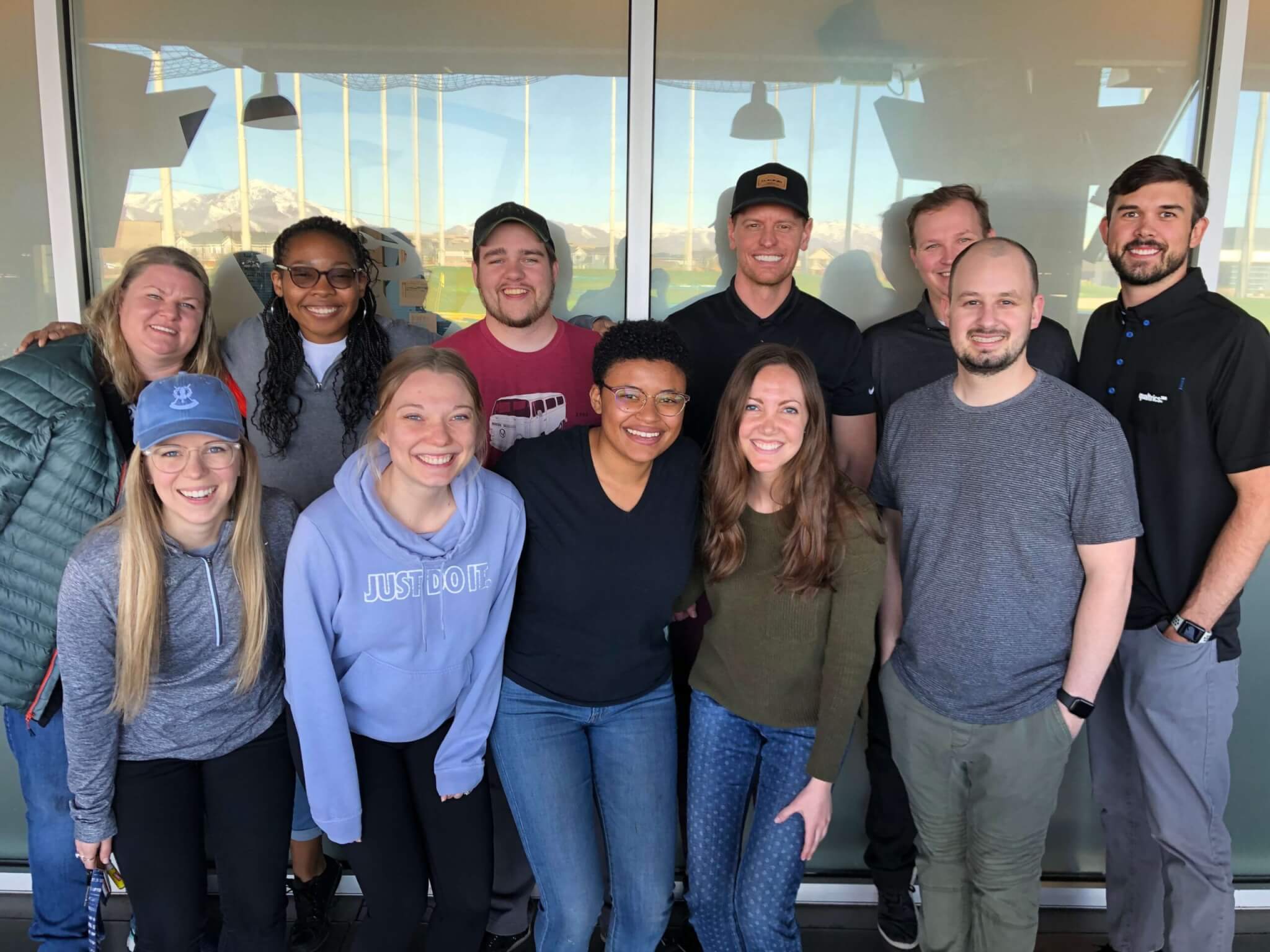 What was the turning point where you 'had to have the job'?
It was during my second round of interviews. I loved hearing about the great things that my interviewers had done while at the company and the fact that I could potentially have that kind of impact on the company is amazing. I also had the opportunity to learn more about Utah (which I never really thought of moving to), but after learning more about Utah I was really excited about potentially relocating.
What does your day look like?
It's a mixture of sourcing candidates, messaging candidates, and conducting phone screens. When I have a little whitespace I work on a few projects.
What is your favorite part of your role?
My favorite part of the role is probably seeing a candidate I sourced make it all the way to hiring committee and seeing them get through. It tells me that I'm doing a good job and that I'm on the right track.
You moved out to Utah, right?
I started interviewing with Qualtrics about a month after graduating from the University of Minnesota with my master's and I was still living in Minnesota at this point. When I received the offer call, it was my last week in Minnesota and I was about to get on the road to head back home to South Carolina. While on the road I received my tentative start date but pushed it back so I was able to spend a couple of weeks home before making a journey to Utah. A journey that took a total of 5 days on the road!
During the time I had at home, I had to find an apartment online and sign a lease without even seeing the apartment which was a little scary. Luckily, a member of my team offered to take videos of the different apartments I was considering so I had some sense of taking a tour of the apartments (very One Team of her!). After traveling literally cross country, we arrived on the 5th day, collected my keys for the apartment on the 6th day, and had about 2 or 3 days before my start date to get settled in. It was definitely a wild ride, but totally worth it. Especially since my first day of work was also the day of the Provo Qualtrics Summer party!
Qualtrics is growing, and if you're ready to find your "why" at a place like this, you can explore our open opportunities at any time by visiting our career page. Looking to discover more reasons "Why Qualtrics"? You can find the whole series here.
Want to chat? You can get in touch by checking out Qualtrics Life on Twitter, Facebook, and Instagram.
| | |
| --- | --- |
| | Alexus is an alumnus of Clemson University and the University of Minnesota - Carlson School of Management and started her career here at Qualtrics. She lived in Hawai'i for 5 years. |
Related Articles