Qualtrics Experience
The Adventures of the Qualtrics Family Travelers
One of our objectives at Qualtrics is to encourage our teams to Learn, Lead, and Live. There's no better way to accomplish all three of those things than to go on an adventure. Adventures push you out of your comfort zone and may even push your physical limits. They encourage personal growth and self-understanding and build confidence. 
From skiing to backpacking, and safaris, here's a look back at how some of our colleagues used their experience bonus to go on adventures in 2019. 
Randy / Customer Success Manager
My wife and I love being outdoors with our four children ages 8 years down to 8 months. For our experience bonus this year, we chose to introduce our children to some of our local national parks, including Capitol Reef, Zion, Arches, Bryce Canyon, Grand Canyon, and Joshua Tree. We spent the bonus on a national parks pass and travel expenses (hotels, meals, gas).
I learn new things every time I visit one of our national parks, even when I've already been there. We always learn from podcasts, blogs, articles, websites, etc. as we travel to each park (my wife looks them up on her phone) and we always stop at the visitor center. For my children, this was nonstop learning, given this was their first time to most of the parks we visited.
My wife and I are leading out in sharing the beauties of this planet with our children. We also use these parks as an opportunity to demonstrate the importance of conservation.
We don't go to national parks and other beautiful places to add more days to our lives. We go to add more life to our days!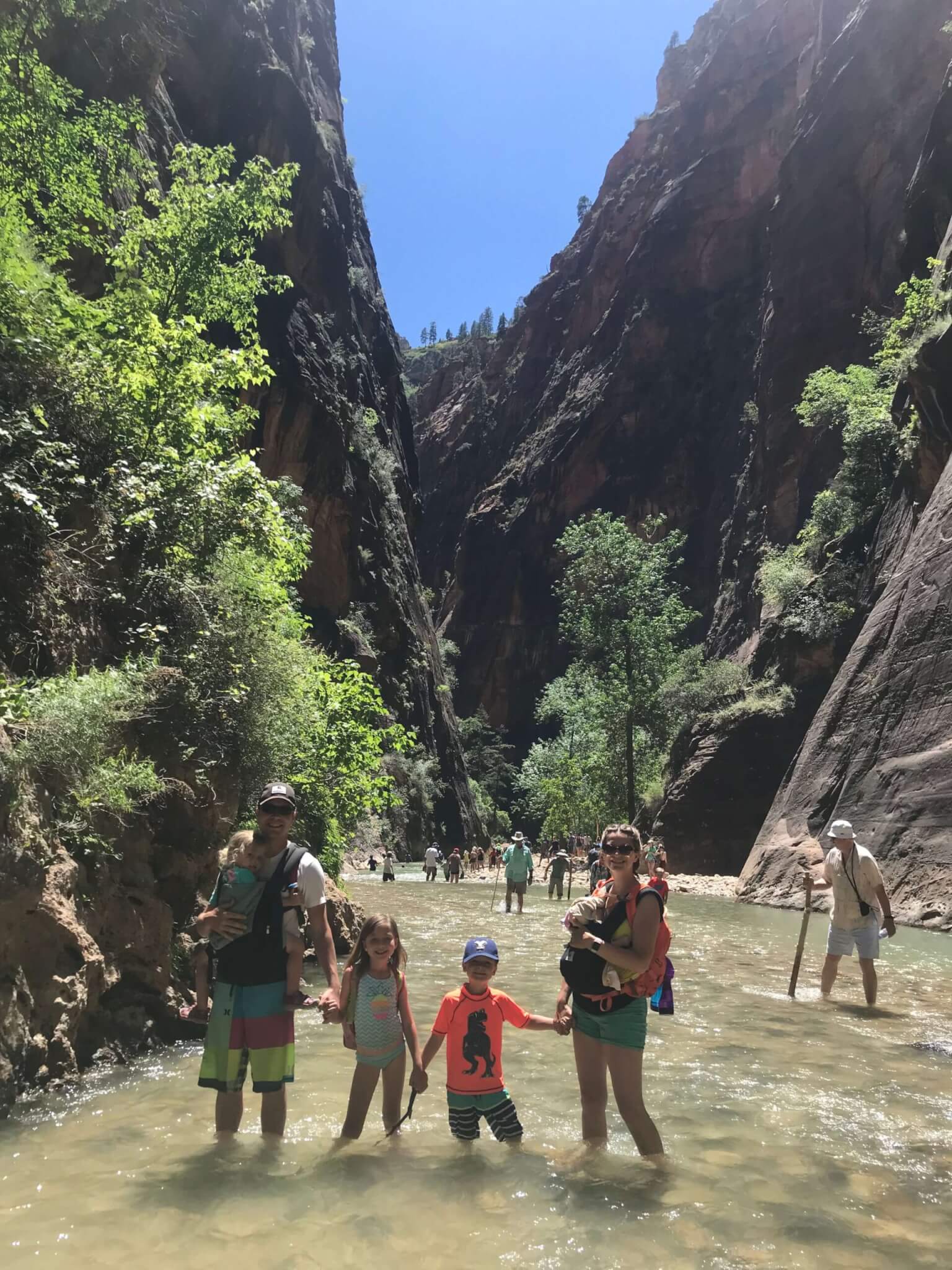 Dawid / Software Engineer
We went to Alaska! We first flew into Juneau, and then Gustavus & Anchorage. From Anchorage we road tripped down to Seward. We visited Glacier Bay and Kenai Fjords National Park, went on a boat tour, and went sea kayaking. We learned a lot about the effects of global warming, went bird watching, and I got to explore a new state and went on some of the most memorable hikes of my life. 
Sarah / Customer Success Scale Associate
My family and I went to Botswana for a two-week safari, where I had the greatest experiences of my life. We were able to see lions eating, elephants swimming, wild dogs hunting, baby rhinos playing, leopard stalking, and monkeys... well, monkeying around! I will never forget being awestruck by nature and growing closer to my family.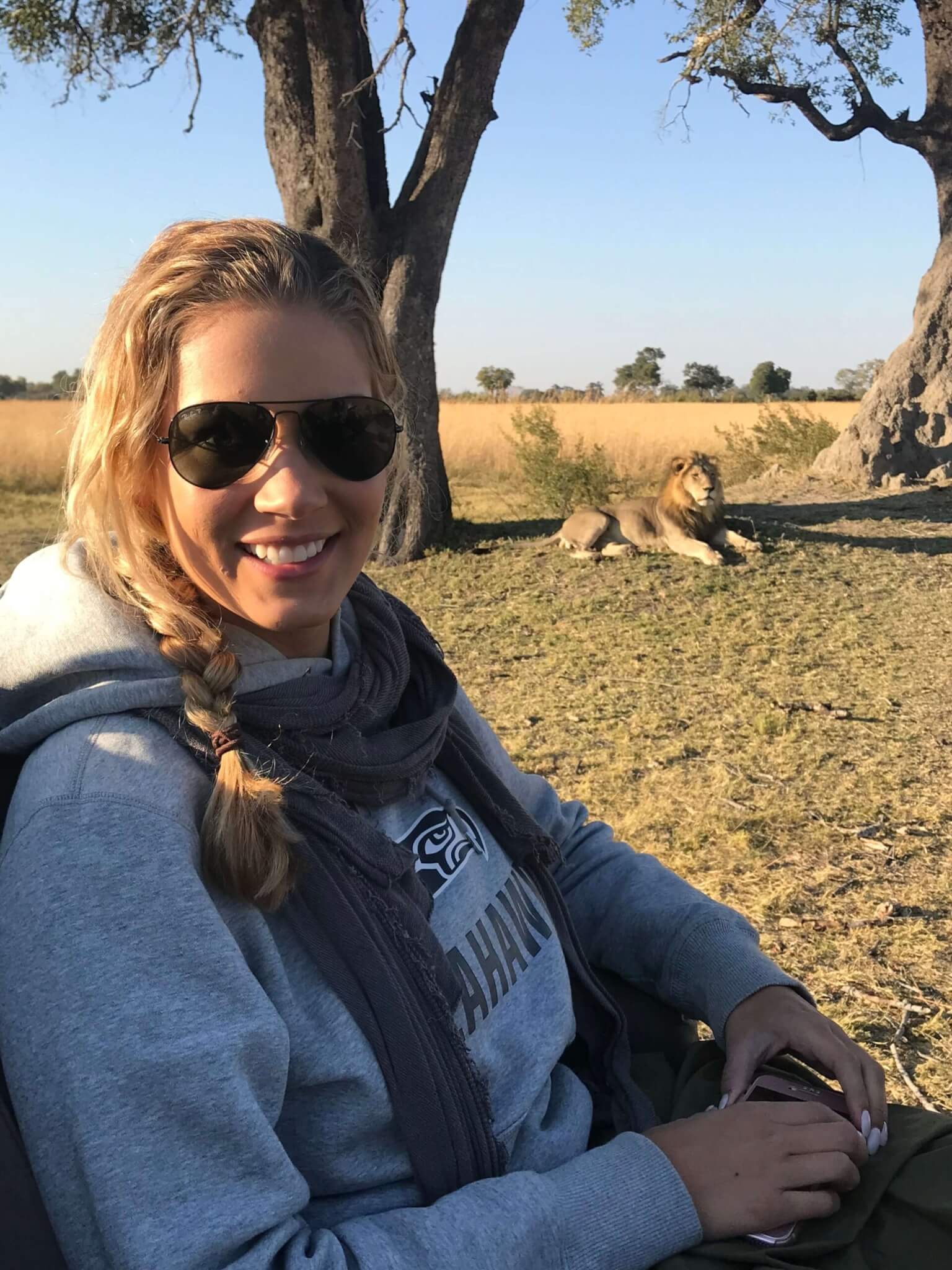 Jonah / Technical Account Manager
I skied at Big Sky, Montana with my family. I love skiing and MT is gorgeous. I got pretty badly hurt during this trip (broken elbow, dislocated shoulder, and concussion), so I learned to spot my landings when skiing off cliffs. Nonetheless, I enjoyed my few days of skiing and am glad to work for a company that was accommodating during the recovery process. I'll be extra careful during next year's experience!
Howard / Software Engineer
I hiked the Teton Crest Trail and used the opportunity to get into photography. I might have bitten off a little more than I can chew for my first proper backpacking trip, but I got through it. That counts as "live" and "learn," right?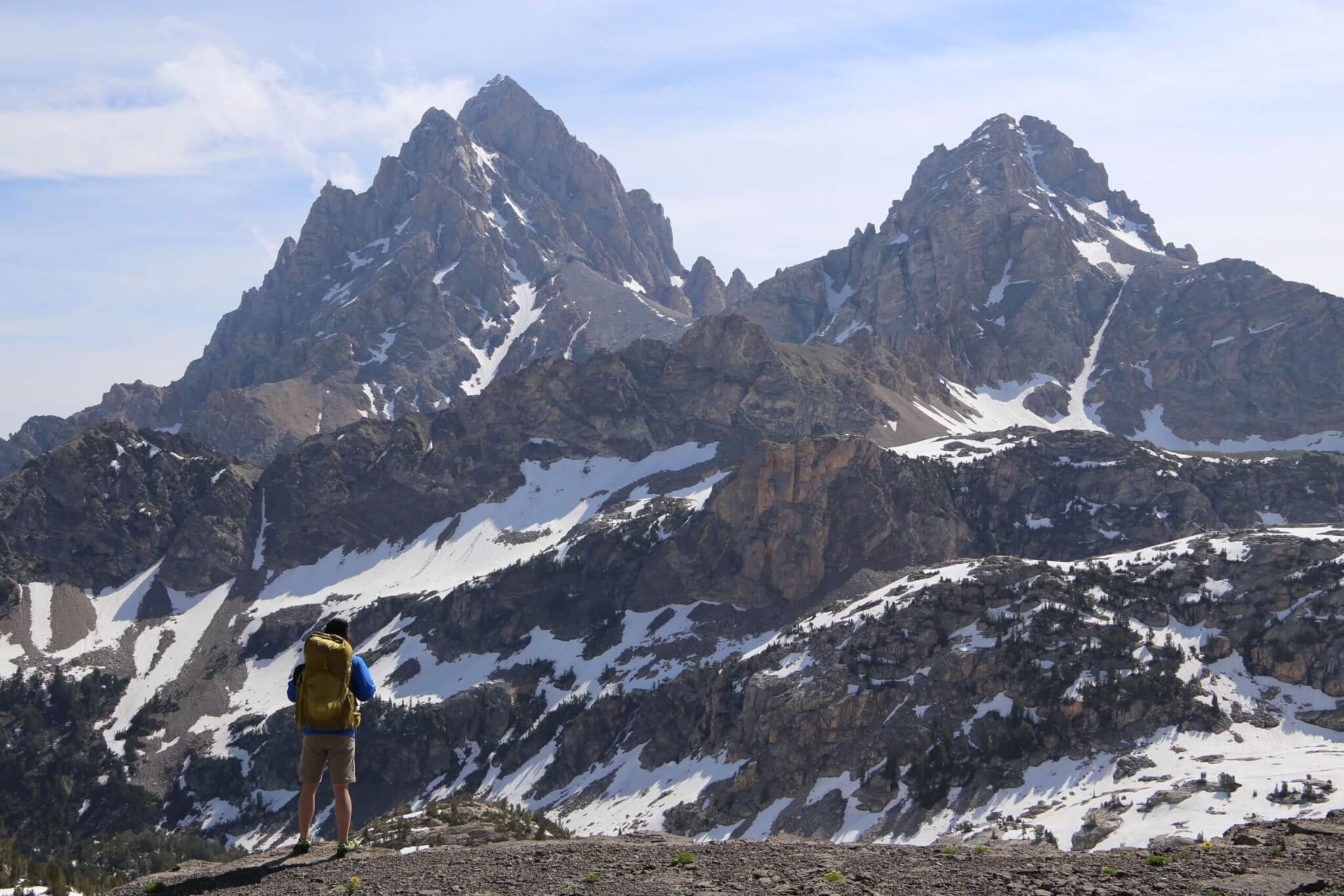 Adam / Manager, Information Security
I was able to fulfill a dream of taking my family on a backpacking trip. We went to the Wind River Range in Wyoming and backpacked 12 miles. I was joined by my wife, her father (78), my son (16), and twin daughters (12). We camped at Ross Lake and spent our time fishing, hiking, and spending time at camp. We all had a fantastic time.
I was able to teach my children about nature and how to care for themselves in the wilderness, and lead them on this adventure. We had an amazing time disconnected from all devices and just spending time with each other. A highlight was bringing our backpacking guitar, playing songs, and singing together around the campfire.
Chris / Sales Training & Enablement 
I would never consider myself an adrenaline junkie, but I guess I kind of am. I have owned motorcycles, I love roller coasters, and genuinely enjoy a bit of "on the edge" activity in my life. I had yet to go skydiving and always teetered on wanting to try it. The Experience Bonus allowed me to make the easy decision to go for it. I took my wife, my brother, and 2 friends with me and we had an absolute blast! Tandem skydiving is quite thrilling and I knew once I finally touched ground again that I wanted to do it again! I have now begun to get my skydiving certification. I have made 6 more jumps since May and have loved every jump! I learned a new skill and have passed the passion along to some newbies at Q, who have joined me. I have also been able to connect with other Qualtrics folks who have a shared passion.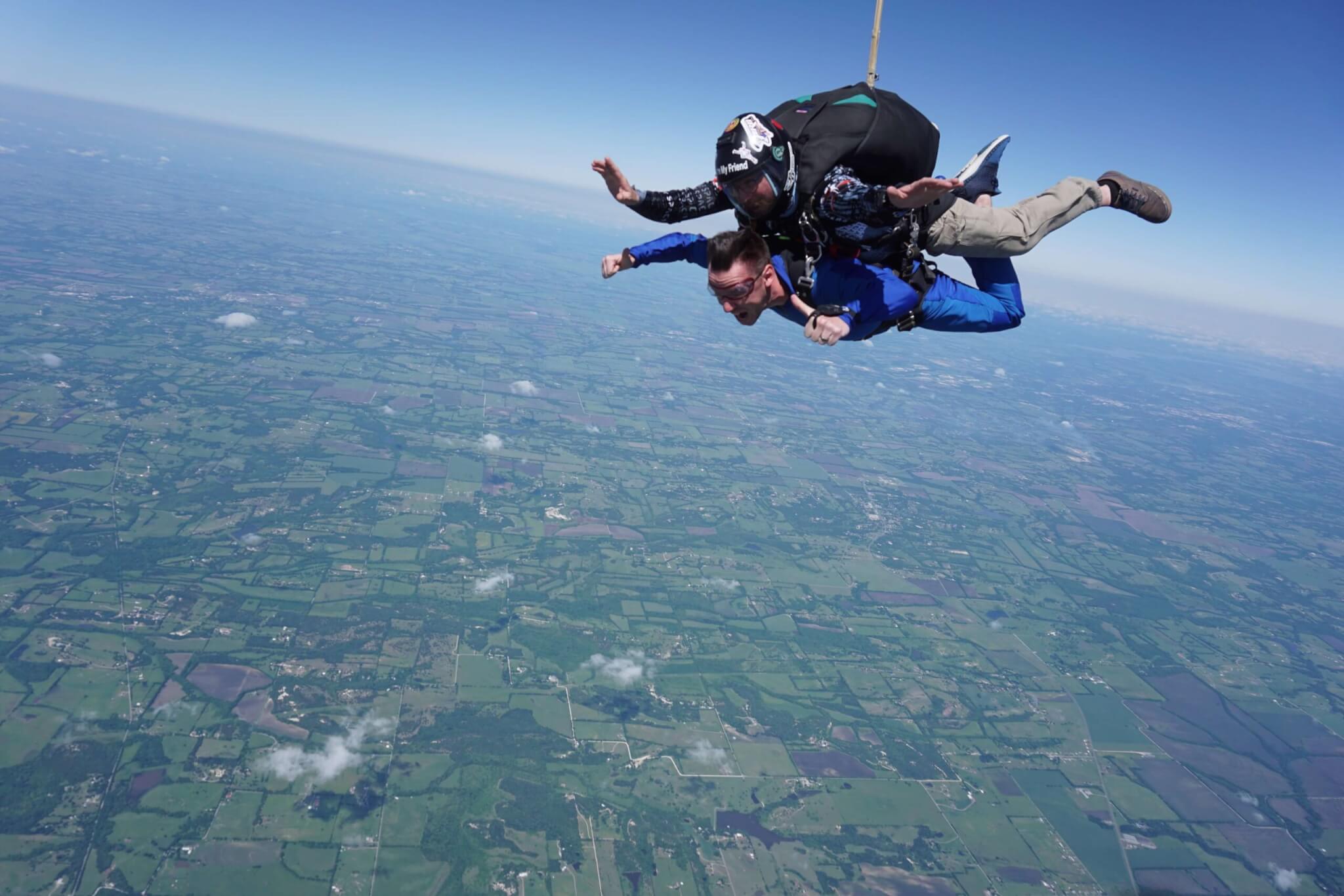 Federico / Sales Engineer
It's called an Experience Bonus, so I wanted a real experience. I crossed Vietnam from North to South by motorbike with one of my best friends. We chose Vietnam because it embodies all the things we love: nature, sea, history, hospitality, extreme sports, and coffee!
Some of the cool stuff we did:
Kayaked in Ha Long Bay;

Spent 8 hours exploring one of the biggest cave in the world;

Hiked in the jungle where last King Kong movie was shot;

Scuba dived in a tropical island;

Visited a cricket farm which provides food to an entire village.
Understanding another culture always enriches you. I studied my master's in China and one of the most important factors in choosing Qualtrics was the possibility to work with people from different backgrounds. I am learning so much from my peers. 
The most emotional teaching from this trip has been the absurdity of war, which is still a strong memory in the rural areas of Vietnam.
We also had the chance to visit a cricket farm that was really impressive. In a space of 100m², this family business was able to provide a source of protein for an entire village of 1000 people. They were using food waste so the cricket farm was sustainable.
Jessica / Software Support 
I visited Alaska near the time of the start of the Iditarod and went dog mushing. I learned all about the race and how these dogs are bred and trained.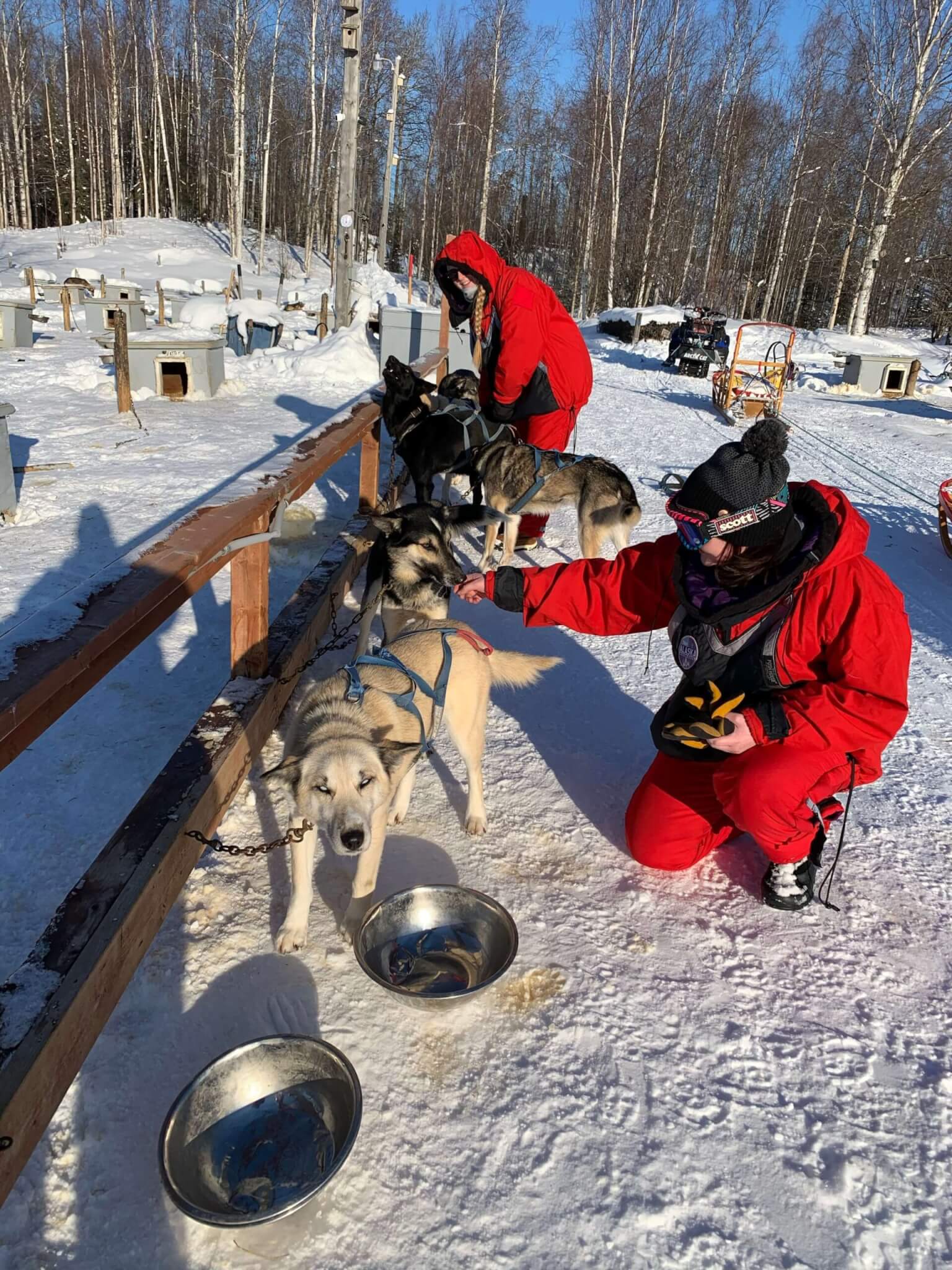 There is no shortage of adventure where the Qualtricians are concerned, from local treks to international excursions you'll find that the team thrives on the opportunity for new experiences. Check out our series for top travel spots for the Qualtrics team in 2019, or any of the rest of the Qualtrics Experience stories, to discover more about the Qualtrics team.
These are just a few more examples of why you might want to check out our open opportunities at Qualtrics and see if you are a fit!
Read more #QualtricsExperience stories on our #QualtricsLife blog
Related Articles