Why Qualtrics
Why Qualtrics – Ali BaderEddin – Manager, Software Engineering – Seattle, WA
I'm an engineering manager on the Digital Experiences team at Qualtrics. I've been at Qualtrics, experiencing hyper-growth, for almost 4 years now, and I'm still loving it.
I started my career in Lebanon in 2005, as a technical consultant for a warehouse management system. The role was very interesting and rewarding, but it lacked the technical complexity I was looking for. In 2007, I was lucky enough to land a job at Microsoft in Vancouver, Canada. I moved to Seattle in 2009, worked as an SDET on the SharePoint Developer team for another 3 years, and then transitioned to SDE role in the Microsoft SQL org. In 2012, I became super passionate about Health & Fitness and decided to join a startup with a mission to connect doctors, patients, and data for better health and to save lives.
Why did you join Qualtrics?
At that point in my career, in 2015, I was looking for an environment where I could truly be given an opportunity to take ownership and accelerate my career growth.
The scale of traffic that Qualtrics was operating on was huge, especially relative to the number of engineers. It meant more impact and more hands-on experience with scaling software.
The transition from a healthcare startup to Qualtrics was easy because I knew I could still do that and more. At Qualtrics, our mission is to help close experience gaps. When hospitals close their experience gaps, healthcare improves. When schools close their experience gaps, education improves. See what I mean?
What were your first impressions when you joined Qualtrics? Were your expectations met?
I met a lot of humble engineers at the onsite interview. They were down-to-earth about the problems they were solving. When I joined, things kept happening in a way that exceeded my expectations, and they still do to this day.
What's one example where Qualtrics exceeded your expectations?
The constant opportunities, for anyone willing to put the effort, to make an impact, learn and grow.
Two weeks in, John Thimsen offered me the opportunity to own a product, called Site Intercept, and drive the engineering roadmap for it. At the time, I had no experience to take on a challenge like this, but given the company's strong learning culture, John was willing to bet on me. A few years later, Site Intercept has transformed into Digital Experience. Along the way, I've changed and grown a lot, from an individual contributor to a manager leading two teams.
After around 4 years, it still feels like day one. There is so much more to do, and the company's growing at such a rapid pace.
"We are on a mission to take XM to the world." - Ryan Smith
What keeps you at Qualtrics?
The mission, continuous growth, and culture.
At Qualtrics, our mission is to close the experience gap. This is very meaningful to me personally. I come to work every day knowing that what I'm doing is helping our customers improve the experience of their customers, employees, products and/or brand. It has that ripple effect, where the time and effort I put in, grows exponentially with the efforts of our customers to improve the experience for millions of people around the world.
One of my favorite things about the Qualtrics culture is how collaborative everyone is. People are helpful, supportive, caring, humble. There are no big egos, and that generally makes work a lot easier. Everyone is empowered to diversify their skill set and take on broader responsibilities.
The culture here has changed me and made me a lot more collaborative than I used to be.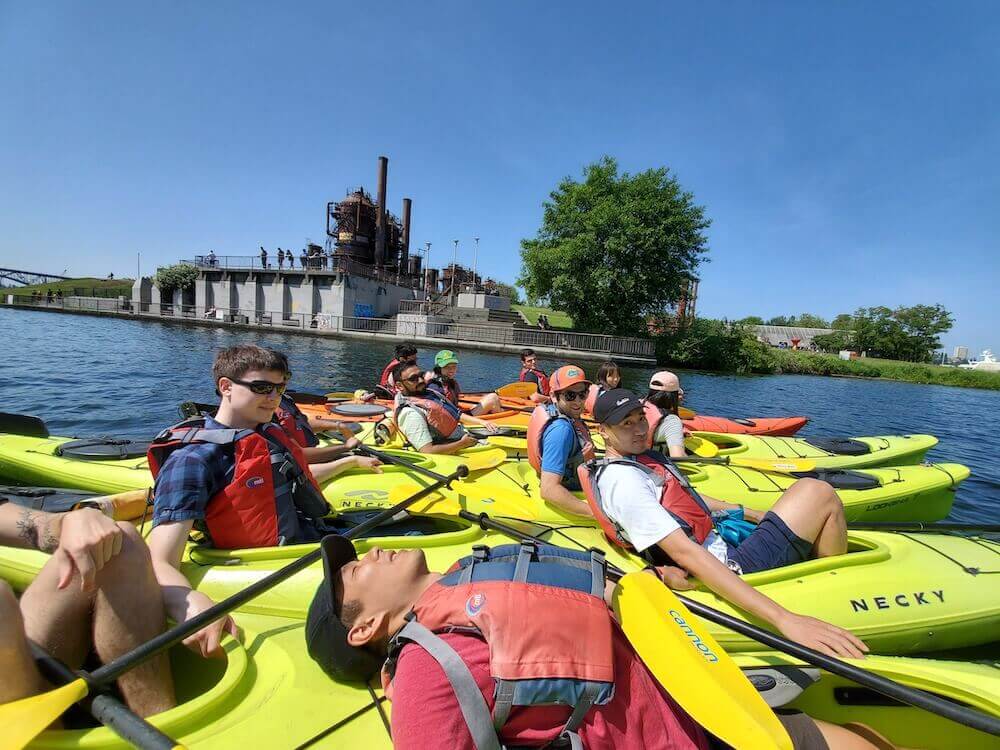 What is your day to day like?
I collaborate with engineers, PM, designers, and sales to solve the most important customer problems, effectively and efficiently.
I am constantly thinking about making the experience better for our customers and engineers.
Tell us more about your team.
On the Digital Experience team, our purpose is to make it easy for our customers to engage with their website and mobile app users, in order to improve their experience.
Using our product, customers can make on the fly changes to their websites or mobile apps, targeted at specific user segments, without requiring a release or IT team involvement.
We process tens of billions of page views a month, so we work through some very interesting scale challenges. At the same time, we put a lot of thought and energy into user experience, to make it as intuitive as possible to ask users questions without disrupting their flow.
What excites you the most?
There is never a boring day.
I like how our product helps our customers improve, but more than that, I love helping members on my team grow into better versions of themselves, technically as engineers and personally as human beings.
Being a customer myself to so many of the brands that we serve, I truly enjoy seeing our product in action when I am, for example, making a purchase online on an eCommerce site, understanding my health insurance benefits, or using my mobile banking app. As a customer myself, it's rewarding to know that these brands are using our product to listen, understand, and improve the experience of their own customers, including me.
What would you tell other people considering joining Qualtrics today?
Qualtrics is now a part of a large enterprise company (SAP), but at its core, it remains a startup. We're on a mission to bring together Qualtrics' billions of experience records with SAP's 77% of the world's transactions.
There are so many growth opportunities, great benefits, and a constant focus on improving employee experience.
If you are coachable and willing to put the effort to grow, we'd love to have you working with us here at Qualtrics.
To hear more from Ali, you can read "Streamlining Chaos to Lead with Intent" on our Engineering blog where you can discover other articles from more of our engineers. Before you go, check out some of the other Digital Experience team members that shared their stories: Ali Hyder, Dylan Martin.
Qualtrics is growing, and if you're ready to find your "why" at a place like this, you can explore our open opportunities at any time by visiting our career page. Looking to discover more reasons "Why Qualtrics"? You can find the whole series here.
Want to chat? You can get in touch by checking out Qualtrics Life on Twitter, Facebook, and Instagram.
| | |
| --- | --- |
| | Ali is an alumnus of the American University of Beirut. Prior to Qualtrics, Ali spent 10 years in the tech industry in various roles, building products in supply chain, collaboration software, developer tools, and healthcare.  Outside of work, Ali enjoys coaching kids soccer, reading, yoga, bouldering, and getting out there and exploring nature. |
Related Articles