XM for Customer Frontlines

Digital

Root out friction in every digital experience, super-charge conversion rates, and optimize digital self-service

Care

Uncover insights from any interaction, deliver AI-powered agent coaching, and reduce cost to serve

Locations

Increase revenue and loyalty with real-time insights and recommendations delivered straight to teams on the ground

XM for People Teams

Engage

Know exactly how your people feel and empower managers to improve employee engagement, productivity, and retention

Lifecycle

Take action in the moments that matter most along the employee journey and drive bottom line growth

Analytics

Whatever they're are saying, wherever they're saying it, know exactly what's going on with your people

XM for Strategy & Research

Research

Get faster, richer insights with qual and quant tools that make powerful market research available to everyone

User Experience

Run concept tests, pricing studies, prototyping + more with fast, powerful studies designed by UX research experts

Brand

Track your brand performance 24/7 and act quickly to respond to opportunities and challenges in your market

XM Platform

Explore the platform powering Experience Management

Teams

For Digital

For Customer Care

For Human Resources

For Researchers

All Teams

Industries

Healthcare

Education

Financial Services

Government

All Industries

Customer Experience

Employee Experience

Employee Exit Interviews

Net Promoter Score

Voice of Customer

Customer Success Hub

Product Documentation

Training & Certification

Community

XM Institute

About Us

Careers

Partnerships

Marketplace

X4 Summit

The annual gathering of the experience leaders at the world's iconic brands building breakthrough business results, live in Salt Lake City.
Why Qualtrics
'Why Qualtrics' – Tyler Karian, Resolution Team Lead
Why Qualtrics?
The ability to have ownership of work that has a lasting impact at an early stage in my career.
A running joke at the Q is how quickly you start to feel like you are no longer a new hire. Since I started here over three years ago, the company has tripled in size and I've seen tons of new teams formed and new projects that need owners. This growth means employees have an accelerated timeline to impactful contributions and impact throughout the organization.
I've had the opportunity to tackle six different roles / projects at the company, and more than half of them didn't even exist when I started the one previously! This has enabled me to develop a wide range of skills and given me the ability to spearhead initiatives that touch thousands of customers and employees.
What attracted you to Qualtrics in the first place?
Definitely the trajectory of the company. They were in the earlier stages of insane growth and signs only pointed to it continuing to grow. Both my recruiter and interviewing manager mentioned the need for candidates who were looking for "a spot on the rocket ship" which really resonated with me and was a big reason I started the process.
What was the turning point when you "had to have the job"?
The day I first visited the office when Qualtrics flew me out for my site visit.
Before I came and visited the office, I wasn't 100% sold. The interviews got me excited about the company, but I had never thought I'd end up living in Utah and didn't know what to expect. But when I stepped into the Qualtrics office (it was actually our old office, which is right next door to our current building), I started to feel and understand the culture of the company. Right away, I noticed the (awesome) surface-level perks of working at this office: glass meeting rooms, tons of kitchens, pet dogs at every 4th desk. And I was even more impressed as I started to meet the team. After that day, I knew I was going to accept and that surrounding myself with a group of talented & driven peers like I had just met would be a great fit.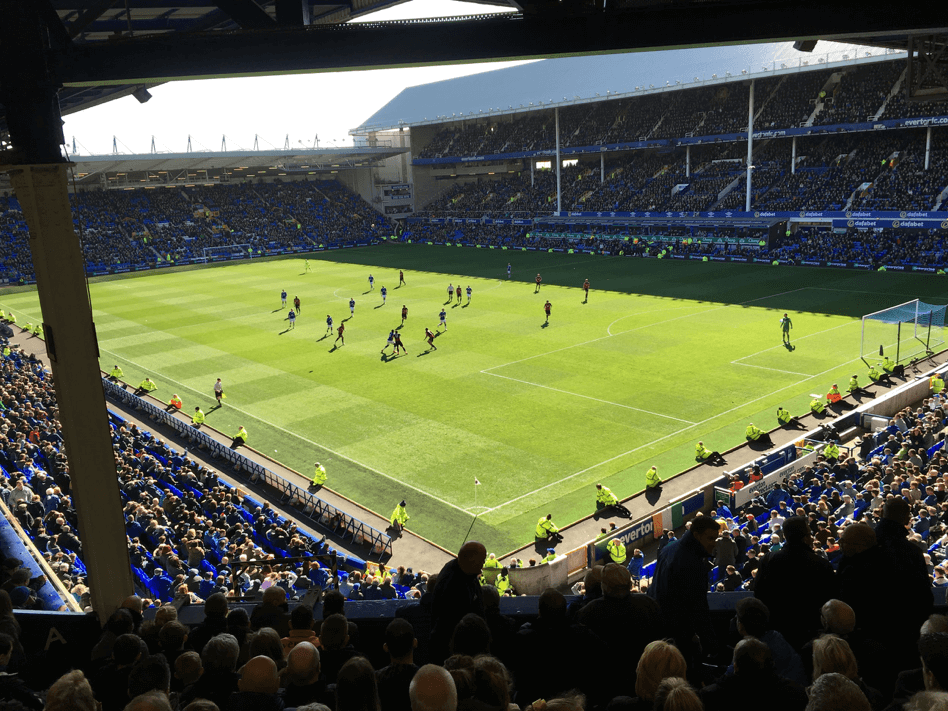 What surprised you the most about working at Qualtrics?
It is truly incredible the amount of travel & life experiences that are a result of my working at Qualtrics. As someone who never studied abroad in college (and always regretted it), I've jumped at every opportunity Qualtrics has offered me to work out of our international offices - spending three months at each of our other international HQs in Dublin & Sydney. Beyond the professional experience of learning how to build a global company, I've also got to see a ton of the world.
Attending my first premier league match in Liverpool, scuba diving in the Great Barrier Reef, learning more about different cultures and making friends across the globe - all thanks to the Q!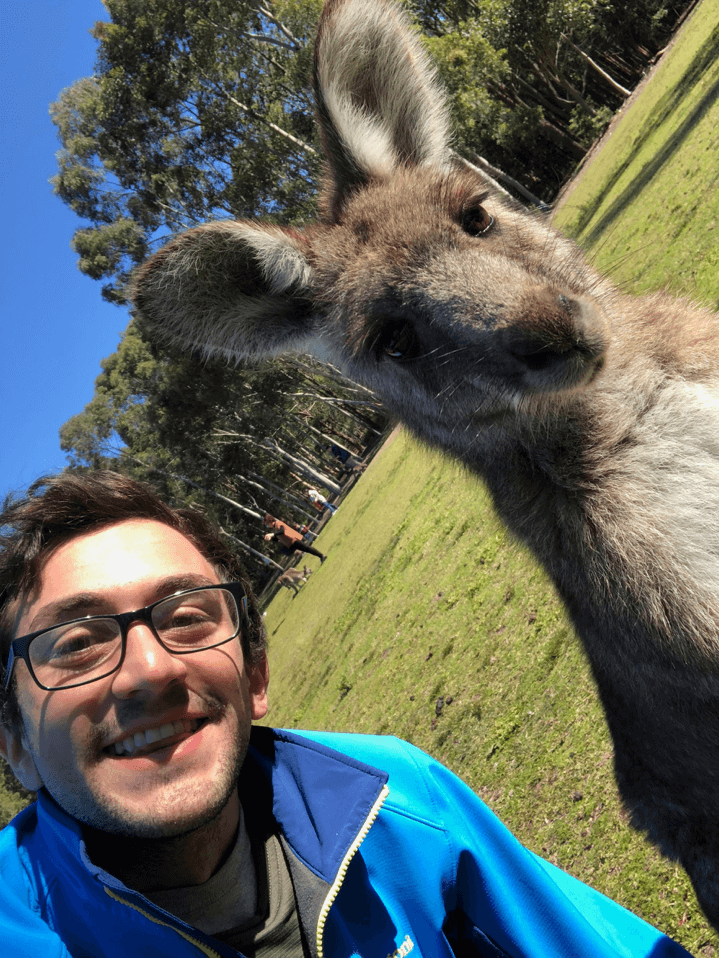 Any tips for someone who is considering an opportunity at Qualtrics?
If you want to work at a place where you can have an instant impact and surround yourself with brilliant people in a fast-paced, always changing tech environment at a company that truly cares for its employees, Qualtrics is a perfect fit!
| | |
| --- | --- |
| | Tyler Karian is a part of the Global Operations Landing Team in Qualtrics' Sydney, Australia office. Prior to this role he was a Product Analyst on Qualtrics' Quni team, as well as an Operations Analyst and a member of the Digital Support Experience Team. He holds a Bachelors in Physics and Astronomy and one in Mathematics Northwestern University. |
Related Articles