Why Qualtrics
Why Qualtrics – Leah Lehmuller – Recruiter – Provo, UT
My "Why" has always been centered around connecting with people and making an impact. Throughout my life, I have always been drawn to activities, jobs, and experiences that cultivate those things.
I was crazy involved in High School. I was on the dance team, I ran hurdles on the track team, held multiple leadership positions, and was even voted "Most Involved" in my Senior Class.
That desire to make an impact and connect with people continued in college. So, I took on multiple leadership positions within the community service organization and the Student Body Presidency at my university.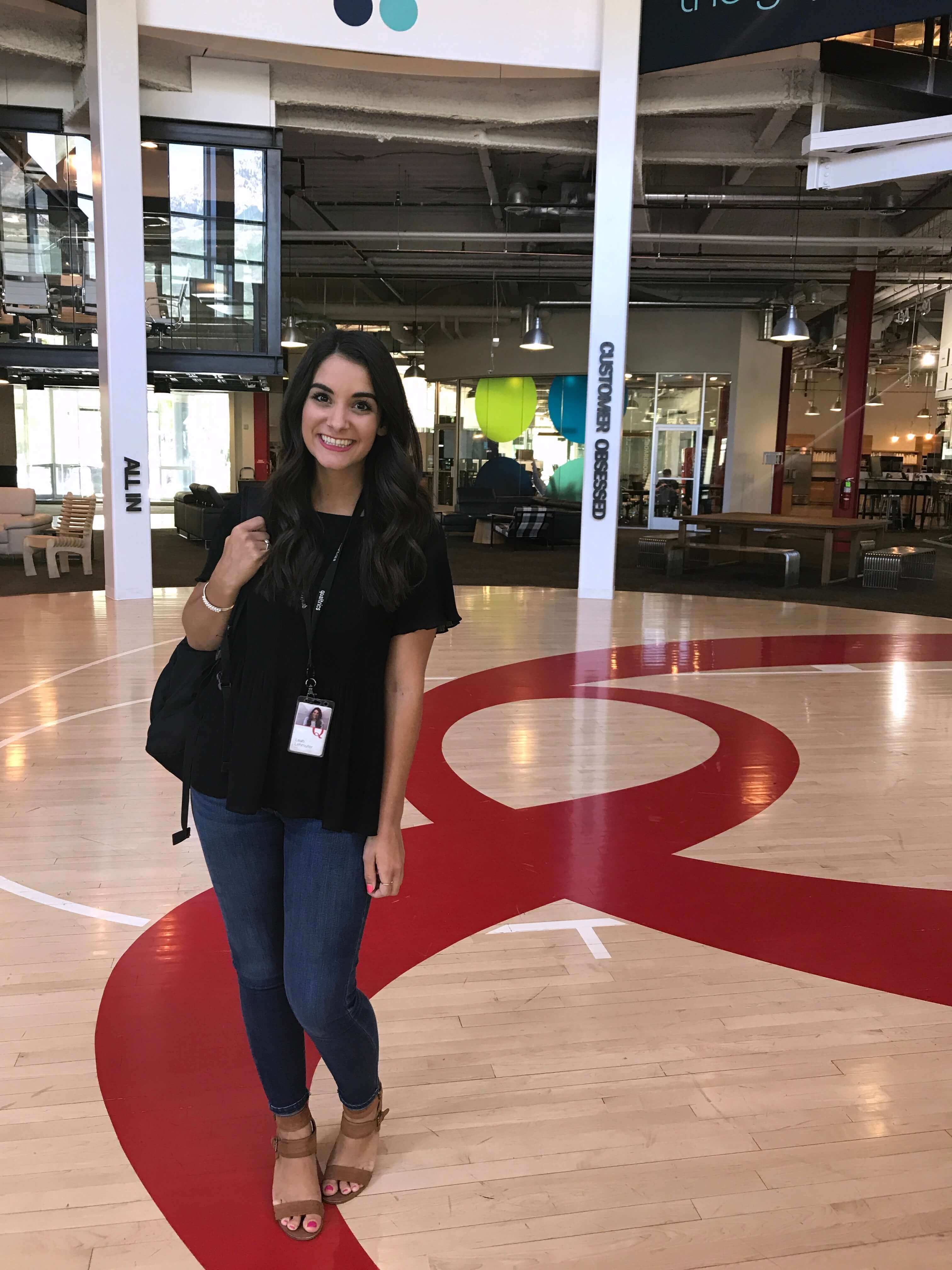 How does what you do at Qualtrics connect you with your "Why"?
Just about everything I do at Qualtrics connects with my Why. As a recruiter, I get to connect with people from all over the country and help them find a home at Qualtrics. Nothing quite says "make an impact" like encouraging someone to pack up their whole life and move over a thousand miles away to start a new one.
Not only do I get to connect with candidates, but I get to connect with my fellow Qualtrics employees on so many different levels. Whether we're having a serious conversation about a senior level candidate, receiving mentorship & training from our leadership team, or telling ghost stories over ice cream after a long day at a National Sales Competition - we get to know each other in all of the best ways.
I could go on and on about how Qualtrics connects with my Why, but I can't end without mentioning one of my favorites. At Qualtrics, we really do make an impact. I live for our company meetings where we talk about all of our goals, what we're doing to accomplish them (and a lot of times CRUSH them), and how we are helping companies and organizations change the way they do their business. However, none of these goals are accomplished by one person alone - or even by one team alone. Qualtrics has a way of coming together as a company to do really difficult things. There is a huge sense of pride in being a part of something like Qualtrics.
What attracted you to Qualtrics in the first place?
About 4 years ago, I got a message on LinkedIn from Megan Tidwell, a recruiter at Qualtrics (now my manager and one of my closest friends). I didn't really have an interest in a job at Qualtrics and had never considered recruiting as a career path. However, I knew that I would be doing a lot of interviewing in the near future. I thought I could certainly use the interview practice! So I took the interview.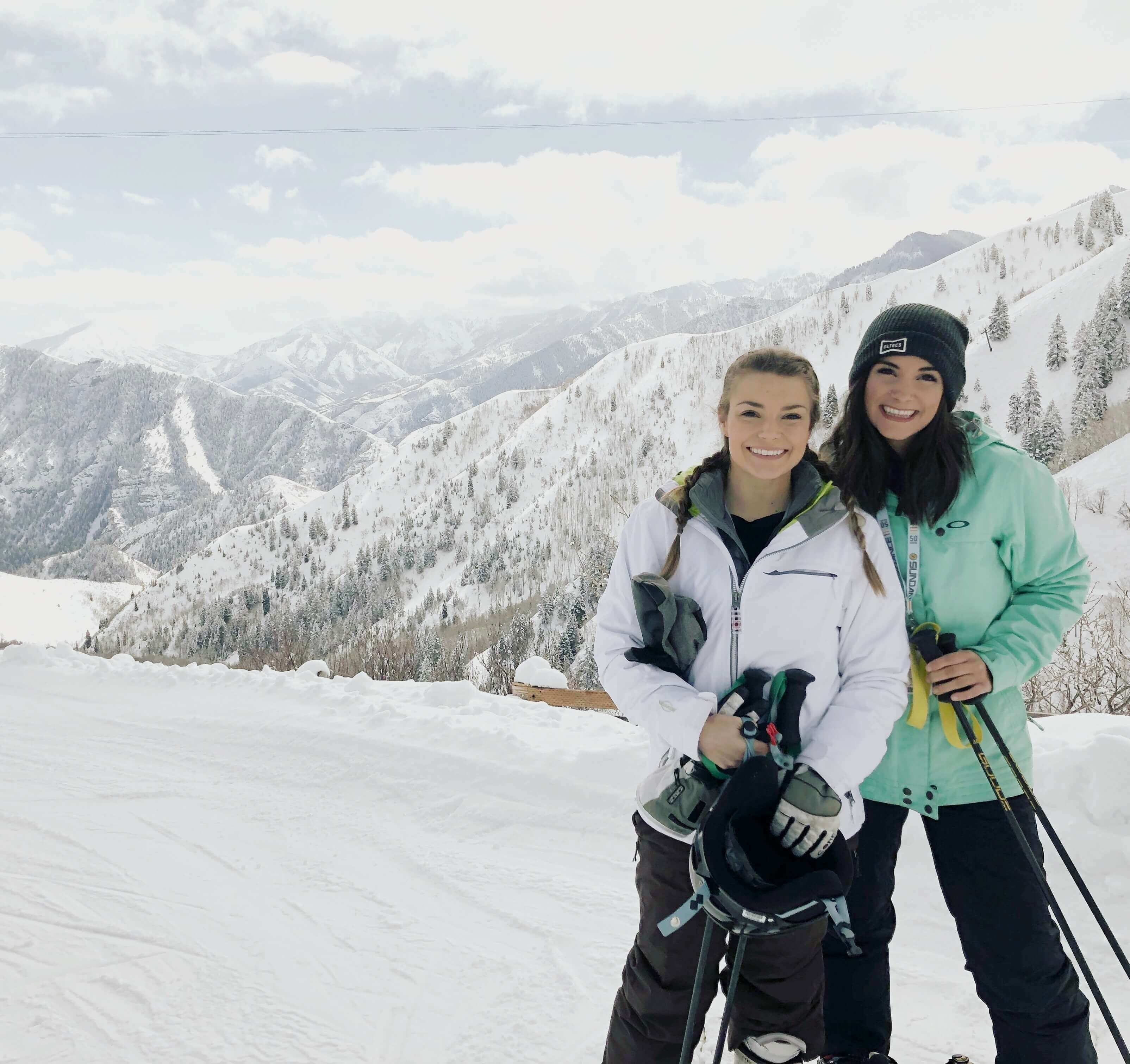 What was the turning point where you 'had to have the job'?
Throughout the interview process, I completely fell in love with the company, the opportunity, and the people. If I had to give credit to one thing that made me have to have the job, it would probably be the energy & sense of passion in the office. It was clear that the people who I met at Qualtrics were genuinely passionate about what they were doing. I wanted to be a part of that.
What does your day look like?
Every day is a little different for me. I almost always spend a couple of hours on LinkedIn and completing phone interviews. I meet frequently with my Hiring Managers to determine the best recruiting strategies. We assess our progress to goals and remove any roadblocks in the interview process. Other days, I'm strategizing an entire University Recruiting Plan for 16+ universities across the country. During University Recruiting Season I spend a lot of time on airplanes! I travel to universities to attend career fairs, host information sessions, interview candidates, meet & strategize with career centers, attend sales competitions. All kinds of things!
What is your favorite part of your role?
I love that I'm constantly being challenged. We have this interesting combination at Qualtrics where we are growing like crazy, but we also have a very high hiring bar. So, that means that you have really tough goals in front of you. It's absolutely challenging - but what fun would it be to have easy goals and hire mediocre people?? I love the challenge.
Qualtrics is growing, and if you're ready to find your "why" at a place like this, you can explore our open opportunities at any time by visiting our career page.
Looking to discover more reasons "Why Qualtrics"? You can find the whole series here. Want to chat? You can get in touch by checking out Qualtrics Life on Twitter, Facebook, and Instagram.
| | |
| --- | --- |
| | Leah is an alumnus of Brigham Young University and started her career here at Qualtrics. Although Leah is a huge fan of pickleball and air hockey, her foray in surfing left her with two black eyes. |
Related Articles